How to Invest in Startups Before They Become Big
Learn how you can invest in startups before they become big companies, including platforms that offer startup investing and investor requirements.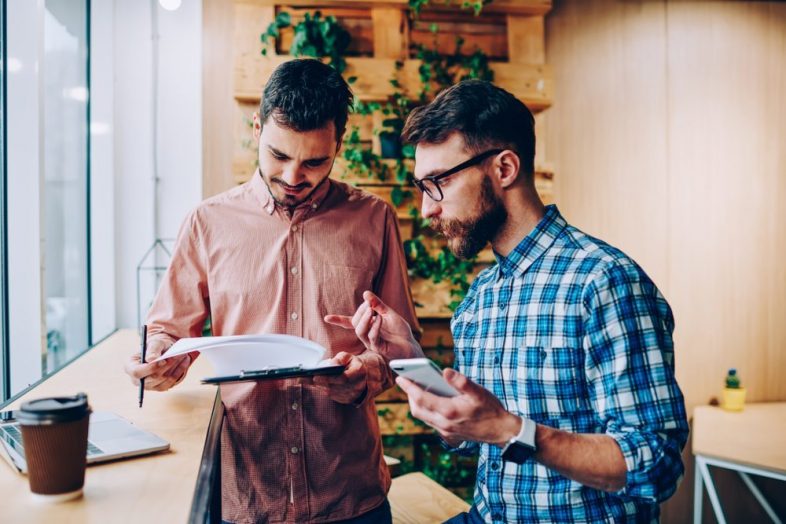 If you've often wished you had invested in Apple, Microsoft, Google, Amazon and some of the biggest companies in the world long before they became household names, you're probably somebody who occasionally wonders if you should invest in a startup.
A startup is loosely defined as a company operating for at least a year and sometimes two or three.
Some entrepreneurs and executives – because there's a romance attached to startups – will describe companies as old as five years or more as startups, a description that then eventually becomes kind of ridiculous.
At that point, it's just a company that's been around for a while but hasn't yet arrived.
Still:
If you're interested in investing in a successful startup and being something of an angel investor, even though you don't exactly have a ton of money of your own, there's definitely a way to do it.
But, as with investing in anything, there's plenty you'll want to think about first.
How to Invest in Startups
There are a number of websites that specialize in allowing people to invest in early-stage startups.
Some of the many reputable and well-known startup investment platforms, that are particularly accessible to the middle class, include the following:
Minimum investment: $500
Fees: You'll be charged a 2% non-refundable processing fee (up to $300) per investment. The fee will be refunded if a company you invest in isn't successful in reaching its fundraising goal.
Helpful nuggets of info to know: Open to accredited and non-accredited investors. Accredited? Keep reading, and we'll get there. Currently not open to Canadian investors. As with many of these sites, you can invest in one company or several.
Minimum investment: $10
Fees: None
Helpful nuggets of info to know: Anyone 18 years old or older can invest. In its FAQ page, Republic suggests that if you see a return, it may not be for four to six years. The website has several investment groups, where you can discuss investment advice and ideas. You can also invest in companies with members of the groups.
Minimum investment: $100
Fees: According to its webpage, "MicroVentures charges a commission for each Issuer. These fees can vary for each Issuer so you should reference the Form C or the offering page for each individual Issuer to get the full details."
Helpful nuggets of info to know: As with any of these startup investing platforms, you won't get rich overnight. As the website notes, "The private market is very illiquid, so you should be prepared to hold your investment for a longer period of time. The average exit for a startup is seven years from inception but can often be longer."
Minimum investment: $100
Fees: Transaction fees of 2 percent (for payments made by bank ACH, wires or checks; 3.5 percent if made with a credit card), with a minimum of $8 and a maximum of $100. For equity investments, investors who have shares held by a Custodian also pay a 10 percent fee, which applies to the profit earned on an exit - such as an acquisition, IPO, or secondary trade. 
Helpful nuggets of info to know: Wefunder encourages investors to "start slow" and diversify. "It's better to make multiple small investments rather than one large one. Plus, it'll help you learn more," the website states.
Minimum investment: Varies depending on the company you're invest in.
Fees: Possibly none, but depending on the investment, you may be asked to pay a 3.5% processing fee.
Helpful nuggets of info to know: The website offers an "Owner's Bonus." If you invest $1,000 or more in StartEngine, you'll earn 10 percent more on all investments you make in participating campaigns on StartEngine for one year.
What is an Accredited Investor
Some platforms that allow investors to invest in startups will require you to be accredited, or at least accredited to invest in certain companies.
For instance, we almost mentioned AngelListabove, but all of its investors need to be accredited.
So it isn't an investment website for people looking to get rich. It's a website for people who are already fairly rich – and want to get richer.
But we digress. What is an accredited investor?
Well, according to the U.S. Securities and Exchange Commission, that's anybody who has:
earned income that exceeded $200,000 (or $300,000 together with a spouse) in each of the prior two years, and reasonably expects the same for the current year
OR, has a net worth over $1 million, either alone or together with a spouse (excluding the value of the person's primary residence)
There are some other categories, as you'll see if you go to the SEC's website, but that's the gist of it.
Why do you need to be an accredited investor to use some of these investing platforms?
Because investing in a startup is risky, and the government is trying to prevent poor to middle class people from losing their shirts.
Risk
To many or all of the established investment platforms for startup investors, the websites are pretty crystal clear that you're taking a risk when you invest in these companies.
As Wefunder states on its website, "It is entirely possible that you will lose every dollar you invest on Wefunder."
SeedInvest's website states, "Companies on SeedInvest are high- risk opportunities and may not retain their value. Investing in startups and small businesses is inherently risky and standard company risk factors such as execution and strategy risk are often magnified at the early stages of a company. In the event that a company goes out of business, your ownership interest could lose all value."
Republic, too, is realistic about your prospects, saying on its website, "Loss of an investor's entire investment is possible and can easily occur."
So why invest in a startup, if there's so much risk?
As noted earlier, some startups become giant companies like Apple, McDonald's, Coca-Cola and so on.
Many startups also become very successful businesses that aren't household names. There is absolutely the possibility that you invest in startups and earn some serious money.
Don't put in all your money
Remember:
You could lose the investment, too, and so if you're going to invest in a startup, you want to only invest money you truly can afford to lose.
Plus, as you probably are well aware, your investment portfolios should be diversified. It's conventional wisdom that it's fine to make some calculated risky investments – if you also have a lot of safe investments.
So if you like the idea of investing in a startup, or several, and you hope that you make a killing, there's nothing wrong with that.
But you'd be foolish to put a significant amount of money into startups, especially if you can't afford to lose that money.
The History of Investing in Startups
At least, most average, non-wealthy investors couldn't. When the Securities Act of 1933 was passed, and up until May 2016, only accredited investors could invest in startups.
The government didn't want people to lose their life savings because they decided to, say, invest all they had into somebody who bought a food truck, and then, it turned out, wasn't a very good cook.
But in May 2016, a law was passed that allowed average investors to invest in startups; the law came out of another law called the Jumpstart Our Business Startups (JOBS) Act, passed in 2012.
And now, you can invest in that food truck – but the law has been designed so you can't put your every last dollar into somebody's startup. There's a limit on how much you can invest in any 12-month period, between $2,200 or $107,000.
Even better, the startups that appear on these platforms have to be cleared by the Securities and Exchange Commission and the Financial Industry Regulatory Authority as approved startups that are allowed to raise money from non-accredited investors.
Still, even if the failure rate is often high -- the Small Business Administration estimates that about a third of new businesses are closed within five years -- people keep starting businesses. But people presumably do it because two-thirds of new startups are likely to be around five years from now and then some.
And, of course, many entrepreneurs want to get ahead and do something big with their lives.
So:
If you're a middle-class investor, you can invest in somebody else's dreams and maybe put some money into a future Amazon or Google.
Or a future failed business that nobody will ever hear of. So be careful out there.