How to Invest in Water Stocks
Learn how you can invest in the water industry by buying stock in water-related companies, such as utilities, tech firms, bottling/beverage producers.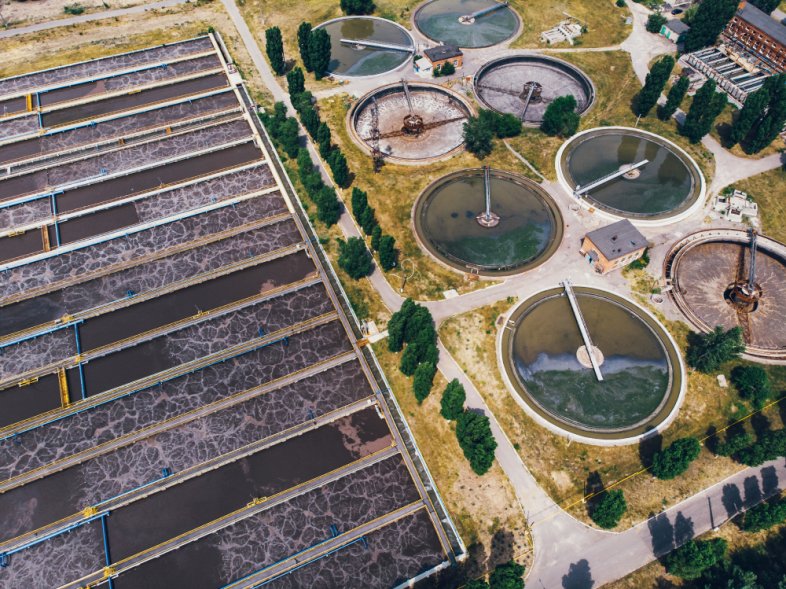 You have access to water whenever you turn on the tap, so it can be difficult to think of water as a sound investment.
However, water is increasingly in demand.
Many countries are facing droughts and shortages of clean water.
Even in the United States, some communities struggle to find pure, drinkable water.
Companies that are tackling this problem — including utility companies and infrastructure services — may be on your radar as investment opportunities. 
If you want to learn how to invest in water stocks, continue reading to find out how to get started.  
The State of the Water Industry
Water is a necessity for survival, but it's also used for convenience.
According to the United States Geological Survey, each person in America uses between 80 to 100 gallons per day for indoor home uses, such as getting a shower or flushing a toilet.
All that water has to come from somewhere, so utility companies, well water businesses, and even pipe and infrastructure firms are booming. 
With growing concerns about the cleanliness and purity of tap water, people are increasingly turning to bottled water for consumption.
According to the International Bottled Water Association, bottled water in single-serving sizes is the most popular beverage option, far outpacing sodas, juices, and energy drinks. As of 2017, Americans consume over 42 gallons of bottled water per year. 
Just how powerful is the water industry?
Consider the Invesco S&P Global Water Index ETF (CGW), a fund made up of different water companies, including utility companies, infrastructure services, and equipment suppliers.
As of November 30, 2019 — the last available data — the Global Water Index grew by 28.12% in 2019. 
Types of Water Companies
If you're thinking about investing in water stocks, there are a wide range of types of companies to invest in: 
Utility companies
You can invest in utility companies that provide public water to communities, as well as companies that provide infrastructure for utilities.
For example, American Waterworks, Inc. (AWK) is a utility company.
Technology firms 
Many businesses are pioneering technology with water, such as through purification systems and innovative bottling techniques.
The Danaher Corp. (DHR), is a company that makes purification systems.
Beverage companies
 Beverage companies like PepsiCo, Inc (PEP) offer brands of bottled water for public consumption, such as Aquafina.
Waste prevention companies 
Preventing unnecessary waste and increasing efficiency is a major issue.
Companies that are producing products like high-efficiency toilets and low-flow showerheads are in this category.
WaterPik (PIK) is one example of a company that produces these products.
Ways to Invest in the Water Industry
There are two main ways to invest in water stocks: invest in individual stocks or invest in ETFs. 
1. Invest in individual water stocks
If you decide to invest in individual water stocks, you would buy shares of a particular company, such as American Waterworks, Inc., The Danaher Corp., or PepsiCo.
Investing in individual stocks can help you reap greater returns, but that potential is offset by greater levels of risk.
The reality is:
The stock market can be quite volatile, so you can see significant gains and losses by investing in individual stocks. 
This approach is a good option for those who have a large tolerance for risk and can afford to ride out market fluctuations. 
Some individual stocks to consider include: 
American States Water (AWR)
American Waterworks (AWK)
Aqua America (WTR)
Pentair (PNR)
The Danaher Corp. (DHR)
2. Invest in ETFs
An exchange-traded fund (ETF) is a professionally managed mix of stocks, bonds, and other securities.
An ETF may be made up of dozens or even hundreds of different investment types, diversifying your portfolio. 
There are ETFs that are tailored to certain industries, such as water.
For example, you can invest in the Invesco S&P Global Water Index ETF (CGW), and instantly invest in many different water utility, technology, and bottling companies. 
ETFs tend to be a safer investment choice. With a broader range of investments, there's less risk of a single company tanking your investment.
That said:
ETFs tend to have more modest returns than some individual stocks. If you are risk-averse, investing in ETFs may be a better choice for you. 
Some major water ETFs include: 
First Trust ISE Water Index Fund (FIW)
Invesco Global Water ETF (PIO)
Invesco S&P Global Water Index ETF (CGW)
Invesco Water Resources ETF (PHO)
Tortoise Water Fund (TBLU)
What you need to invest in water stocks
Whether you decide to invest your money in water stocks or ETFs, you can get started in just a few steps: 
1. Decide how much you can afford to invest
Think about how much money you can invest both initially and throughout the year.
You may decide to invest only a fraction of your total in water stocks, and invest in other sectors to diversify your portfolio.
2. Pick an account type
Unless you're saving for retirement, think about opening an individual taxable account.
With this approach, you can access the money before you reach retirement age without paying any penalties.
3. Research potential brokerage firms
Compare different brokerage firms and consider their fees, online account management system, and whether or not they have a robo-advisor option to automate your investments.
4. Open a new brokerage account
When you find a brokerage firm that works for you, you can open an account.
Some companies have $0 account minimums, so you can start investing with very little money.
5. Place your first order
If you're buying individual stocks or ETFs, you can place an order by entering the brokerage firm's site and searching for the company or ETF ticker.
If you're using a robo-advisor, you'll answer questions about your risk tolerance and goals, and the company will invest your money accordingly.
6. Set up recurring investments
To build long-term wealth, you need to invest consistently.
Set up recurring investments — such as weekly or monthly — and contribute money regularly to help your money grow along with market changes.
Remember to Diversify
Something as simple as water can be a powerful investment opportunity.
With increased global demand and changing policies within the United States, companies that can produce clean water and prevent waste may see significant growth and profits over the next few years. 
If you're looking to invest in water stocks, check out the best brokerages.