Marcus Invest 2023 Review: Automated Investing With Multiple Strategies
Our review of Marcus Invest looks at the robo-advisor's managed portfolios, management fees, investment options, and other helpful features for investors.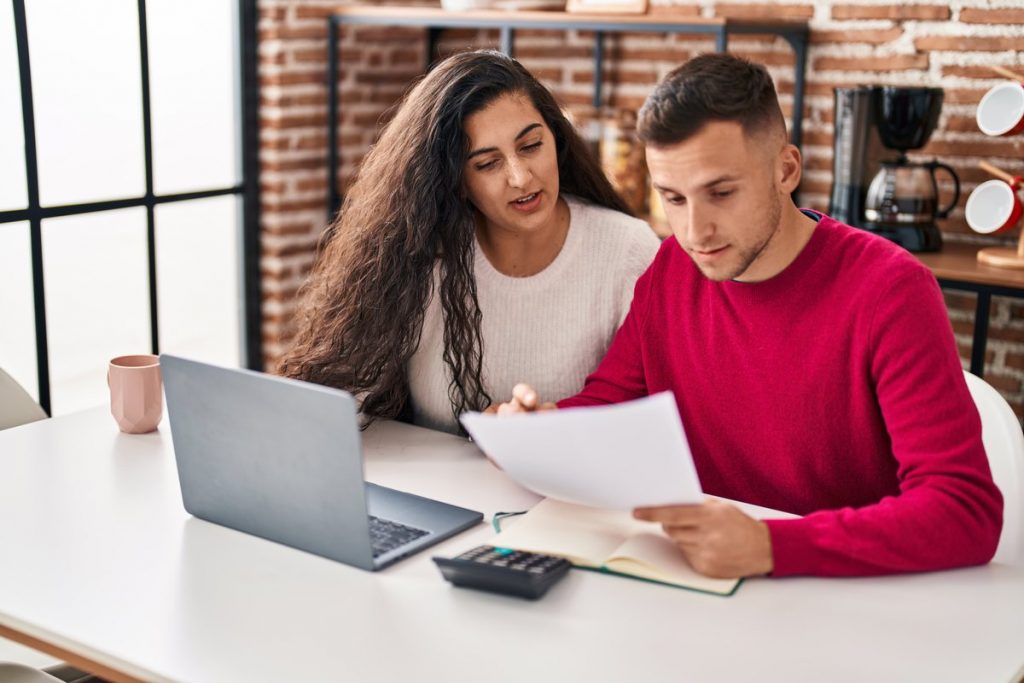 Automated investing can make building a portfolio simple and convenient.
Marcus Invest is geared toward investors who want to benefit from professional expertise. These portfolios can be tailored to fit your needs, goals, and risk tolerance.
It is a robo-advisory platform that stands competitively within the field of other brokerages and automated-investing services.
But there are some built-in benefits that make Marcus Invest worthwhile.
Our Marcus Invest review offers a closer look at what you can expect from this robo-advisor.
Marcus Invest is good for…
Investors interested in managed portfolios versus self-directed trading
Individuals who have at least $1,000 to open an investment or retirement account
People who prefer exchange-traded funds (ETFs) to other investments
Socially responsible investors who want to do good while building a portfolio
Investors who are interested in smart beta strategies
Marcus Invest Pros & Cons
Types of Accounts Offered
Marcus Invest offers both investment accounts and retirement accounts. The account options at this robo-advisor include:
Individual investment accounts
Joint investment accounts
Traditional IRAs
Roth IRAs
SEP IRAs
You can open more than one account with Marcus to fit different needs.
For example, you might open a SEP IRA to invest for retirement on a tax-advantaged basis. Then you could open an individual investment account for yourself. Finally, you could open a joint investment account with your spouse.
Marcus also accepts IRA rollovers. But there are no custodial investment accounts or 401(k) accounts for investors.
All accounts with Marcus Invest take $1,000 to open. So going back to the previous example, you'd need at least $3,000 altogether to open three accounts. That includes a SEP IRA, individual investment account and joint investment account.
The $1,000 minimum is higher than what some robo-advisors expect. But it may be worth paying if you're interested in managed portfolios.
Marcus is a FINRA and SIPC member. So if you're wondering, is Marcus Invest legit?
The answer is yes.
One Account Tier
Some robo-advisors used a tiered approach for accounts. This usually ties into how they charge their annual advisory fees.
For example, you might pay no fees at all for assets up to a certain amount. This is the first tier.
Once your assets cross that threshold, you'll move to the next tier. This is when a fee might kick in.
There may be more tiers above that. These are for people with even higher balances in their accounts. But the higher the balance goes, the more the fee might decline.
In other words, robo-advisors can reward you with lower fees for investing more money.
Since Marcus Invest only offers one account option, there are no tiers. All investors pay the same annual advisory fee.
We'll take a closer look at the costs of investing later on in this Marcus Invest brokerage review.
Investment Options
As mentioned, managed portfolios are the core Marcus Invest's offerings. There are over 50 managed portfolios to choose from.
These portfolios are composed of stock and bond ETFs that are diversified across different asset classes.
When you sign up for an account with Marcus, you'll get a portfolio recommendation. It's based on your investment timeline and risk tolerance.
There are three different investment strategies Marcus uses. These determine which ETFs to include in your portfolio:
Goldman Sachs Core: This strategy uses an index approach. It's designed for investors who want to meet the market, rather than trying to beat it.
Goldman Sachs Impact: This strategy is designed for socially responsible investors. It includes companies that encourage sustainability while minimizing social or environmental harm.
Goldman Sachs Smart Beta: The smart beta strategy is suited for investors who are comfortable taking on more risk. The goal is to generate higher returns.
The smart beta strategy is only available for individual or joint investment accounts. So you can't use it inside a Marcus Invest IRA.
When you compare Marcus to other brokerages, you'll see there's one thing missing: self-directed trading.
You don't have the option to trade individual stocks or ETFs here. There's no cryptocurrency trading or fractional share investing either.
That underscores what Marcus is about. In a nutshell, it means providing simplified investing in a managed portfolio package.
If you want to explore active trading or diversify with a wider range of securities, you may need to look elsewhere.
Fees
When you're investing with a brokerage, fees typically revolve around commissions.
With robo-advisors, you're more likely paying an annual advisor fee. This fee covers things like asset allocation and trade commissions, rebalancing and other management activity.
Here's what the fee is at Marcus.
Annual advisory fee: 0.25%
Now, how does Marcus compare to other robo-advisors like Betterment, Wealthfront and Fidelity Go?
Generally, the typical robo-advisor fee is somewhere around 0.25%--so Marcus Invest 
So if you're definitely leaning toward managed portfolios to invest, consider how much you'll pay Marcus in fees each year.
Automatic Rebalancing Included, But No Tax-Loss Harvesting
Tax-loss harvesting and rebalancing can help you make the most of the money you're investing.
When you harvest losses, you're selling off losing investments to offset capital gains. This can help to cut your tax bill.
Marcus Invest doesn't offer tax-loss harvesting. But it does engage in tax-smart investing strategies to help minimize your capital gains tax liability.
Rebalancing simply means realigning your portfolio periodically to manage risk and reward. Marcus does rebalance investor portfolios automatically so you don't have to worry about doing this.
Online and Mobile Experience
Opening an account with Marcus Invest is convenient and easy. You can open an account online or through the Marcus mobile app.
The app is available for download on iOS and Android devices.
Both the app and the website are easy to use and navigate. There is no live chat function but if you need help, you can call customer service at 1-933-720-6468.
Lacks Research and Investing Tools
Having access to investment research tools is something you might be interested in if you're a self-directed trader.
Since Marcus Invest relies on managed portfolios, they're doing all the research for you.
That means you won't see things like stock tickers or technical analysis indicators here. There is, however, a library of financial articles you can access for free. And Marcus provides financial calculators to help you make the most of your money.
You don't get the benefit of a human advisor with Marcus Invest. That's not uncommon with robo-advisors.
For customers who do need to talk to a financial professional, there is one option. You can do so through Goldman Sachs Personal Financial Management. Keep in mind that separate fees apply when using this service.
Who Should Use Marcus Invest
Marcus Invest could be a good fit for investors who lean toward managed portfolios. If you want self-directed trading, you'll need to look elsewhere.
It could also work well for:
Index investors
Socially responsible investors
Investors who want to use smart beta tactics.
The platform is easy to use, which is a plus for beginning investors. And it's accessible when you need it.
The most important things to consider are the $1,000 needed to open an account and the 0.35% advisory fee.
It's possible to find robo-advisors with lower investment minimums and lower fees. You might prefer a different platform if you want to save on fees or have less money to start investing.
Overall, Marcus Invest is worth a look, especially if you're already using Marcus's banking products to manage your money. But as always, it's important to compare other robo-advisor options. This can help you to find one that best meets your needs.