Stockpile 2023 Review: Invest Small With Fractional Shares
Our review of Stockpile looks at the brokerage option for smaller investors who want to buy fractional shares of the biggest companies on the stock market.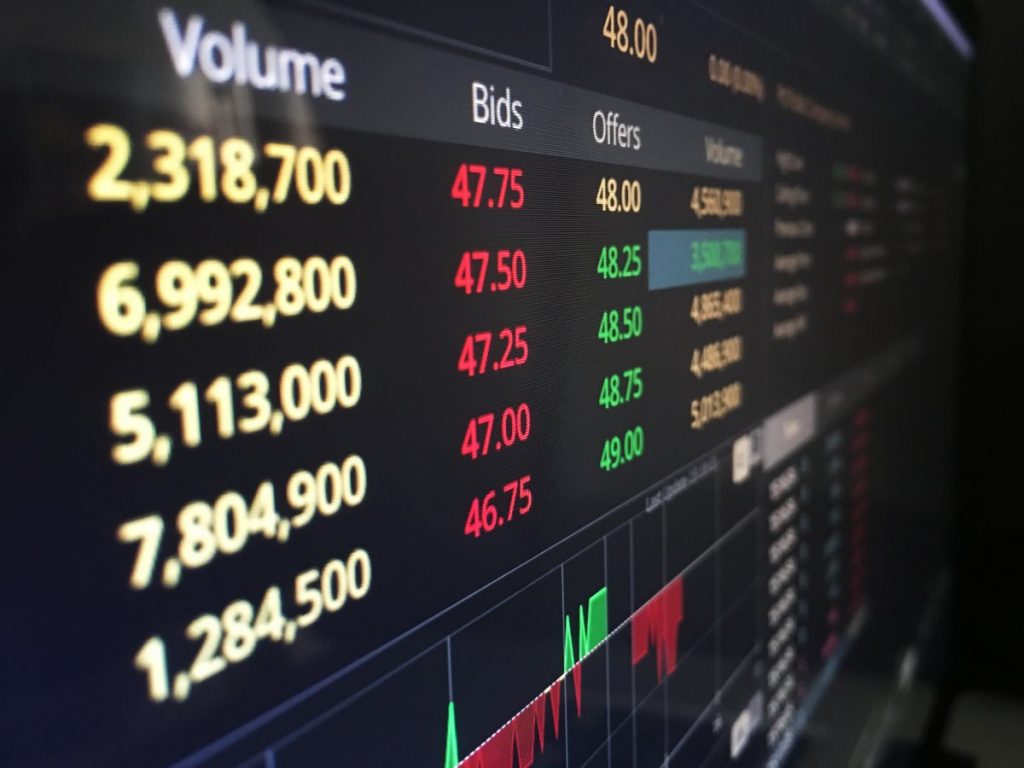 Investing can help you build wealth. But one misconception is that you need a lot of money to get started building a portfolio.
Stockpile aims to change that. This online investing platform allows you to invest in fractional shares of stock with as little as $5. 
It's free to sign up for a Stockpile account and you can trade with low fees. There are no account minimums to meet or monthly fees to pay.
Stockpile is also worth a look if you'd like to gift shares of stock to someone else. For example, you could use it to help your kids start investing if you're a parent. 
But how does Stockpile stack up against other online brokerages? And is it the right place for you to invest?
This Stockpile review takes a closer look at some of the most important things to know to help you decide. 
Stockpile is good for…
People who want to start investing with small amounts of money
Investors who are interested in purchasing fractional shares of top companies
Parents who want to gift stocks to kids or teens to help them start investing
People who are comfortable with DIY stock trading
Types of Accounts Offered
Stockpile offers two main account types: individual investment accounts and custodial accounts.
With an individual Stockpile account you can purchase stocks and exchange-traded funds or ETFs. There's no account minimum to get started with Stockpile.
Now:
That's good if you're brand-new to investing and want a simple way to start building a portfolio. At other brokerages, you might need $500 or more to invest. 
Custodial accounts are accounts you can open for your kids.
For example, if you have a teenager who's curious about investing you can set up a custodial account on their behalf. You can then buy stocks or ETFs and hold them in the account. 
Once they become an adult, the account belongs to them. 
Stockpile doesn't offer joint brokerage accounts. You can't open an IRA here either. 
Compared to the major online brokerages, such as Fidelity, Schwab or Vanguard, you have fewer options. But if you just want to trade stocks and ETFs, Stockpile can help you do it.
Investment Options
Stockpile lets you invest in two things: stocks and exchange-traded funds (ETFs). 
That means you'll need to look elsewhere if you want to invest in:
Bonds
Forex
Options
Futures
Cryptocurrency
Real estate
But there's an upside.
Stockpile lets you buy 1,000+ stocks and ETFs using fractional shares, starting at $5 per share.
Fractional shares
Fractional share investing can be a good thing if you don't have a lot of money to invest. 
When you buy fractional shares, you're buying partial shares in a company. So you don't have to tie up all of your investment dollars in a single stock. 
Say you want to buy shares of a company that's trading for $1,200 a share. But you only have $1,000 to invest total.
The best part:
You could still invest in that company by purchasing fractional shares in small increments. 
Fractional share investing can help you build a portfolio over time without missing out on the chance to invest in top companies. It's a feature you don't always find at other online brokerages.
Fees: What's the Cost?
Many online brokerages have eliminated commission fees for stock and ETF trades. 
At Stockpile, you'll still pay a fee. But it's relatively low. 
And you'll also pay fees if you decide to gift stocks to someone. Here's more on how Stockpile's fees work.
Stockpile trading fees
| Investment options | Trading fee |
| --- | --- |
| Stock trades | $0.99 per trade (+ a 3% surcharge if you trade with a credit/debit card) |
| ETF trades | $0.99 per trade (+ a 3% surcharge if you trade with a credit/debit card) |
| Stock e-gifts | $2.99 for first stock + 99¢ per additional stock + 3% credit/debit card fee |
| Stockpile gift cards | $4.95 to $7.95, depending on the face value |
The least expensive way to trade stocks or ETFs with Stockpile is using cash from your Stockpile account. 
You can transfer cash to your account via ACH transfer from your bank. 
If you choose to trade with a credit or debit card, you'll pay a 3% surcharge for that. 
No Tax-Loss Harvesting and Automatic Rebalancing
Tax loss harvesting and automatic rebalancing can make managing your investment portfolio easier. 
Harvesting losses can help with minimizing taxes on investment gains. Rebalancing helps you manage risk in your portfolio. 
Some online brokerages offer one or both of these options when you open an account. Stockpile, however, does not. 
So that means you'll need to be a little more hands-on with managing your account. But if you're comfortable with self-directed investing that may not be an issue. 
Online and Mobile Experience
Stockpile makes it easy to open your account online and start trading.
Once you get set up online, you can download the Stockpile app to manage your account. 
Since the focus at Stockpile is primarily on stock and ETF trades, there aren't a lot of fancy features with either one.
You can use the online platform or the mobile app to:
View your account balance
Buy or sell stocks and ETFs
Add cash to your Stockpile account
Purchase stocks to gift to someone else
While there aren't a lot of bells and whistles, they're both easy to navigate and use. Which could be a good thing if you've looked at other online trading platforms and felt overwhelmed.
There are no added fees to use either one.
You can download the Stockpile app for free for Android and iPhone.
Research and Investing Tools
Having some research and investing tools can be helpful when you're new to buying stocks or ETFs. 
Some online brokerages go really in-depth, offering simulators, screeners, tickers and calculators to help you decide where to invest. 
Stockpile, on the other hand, keeps it simple. 
You won't find a lot of detailed research or analytical tools here. There is a library of articles and videos that introduce the basics of investing. 
Otherwise, you'll have to look elsewhere to research which stocks or ETFs you want to buy. Fortunately, there are plenty of ways you can do that for free online. 
But if you want a one-stop shop for research and investing, then Stockpile's lack of tools could be a drawback. 
Should You Invest With Stockpile?
This Stockpile review is meant to give you a better idea of how this online trading platform works. And how it's different from other online brokerages. 
Look:
The main focus here is on trading stocks and ETFs using fractional shares.
Again, the benefit of that is that it allows you to build a portfolio incrementally, without tying up all your money in a single stock. 
Stockpile's best features are its fractional share approach and having the ability to gift stocks. While the trading fees are low, there are plenty of other brokerages that let you trade stocks fee-free. 
And again you don't get as many research or analysis tools. Stockpile gives you plenty of stocks to choose from. But it assumes that you already know enough about them to decide which ones you want in your portfolio. 
Whether that's a good or bad thing for you depends on how experienced you are at trading stocks.
But overall, if you're looking for a way to invest in top-shelf companies that would otherwise be out of reach, Stockpile could be a good fit. 
Remember to think about how often you plan to trade, however. If you want to buy stocks and hold them, then the fees won't take as big of a bite.
If you want to trade more frequently, however, another brokerage with $0 commission fees could the better option.