Selling Your House to a Family Member or Friend: How to Get the Best Deal
Learn how to sell your house to a family member or friend - including the use of agents, lawyers, etc. - so that both parties can walk away with a good deal.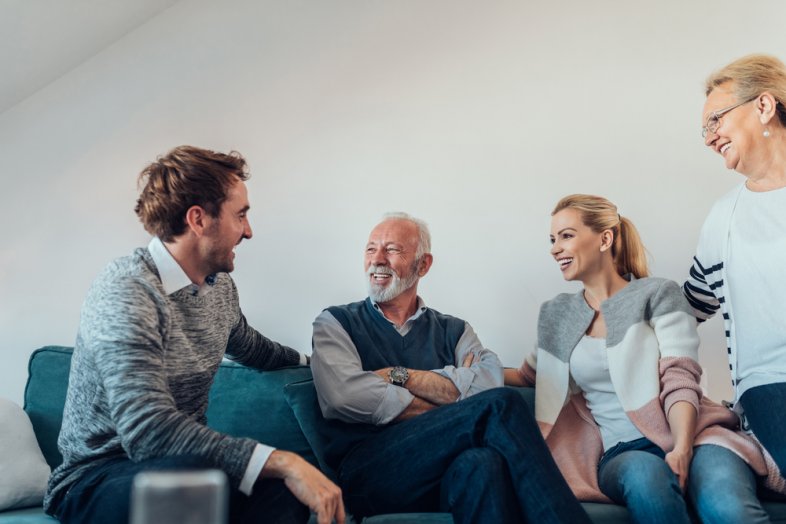 Selling your house to a family member or friend can be a great opportunity to get away from your property while getting a good deal —perhaps even the best deal possible for both parties involved.
You may have other motivations for selling your home besides going with the highest bidder.
In this case, a friend or family member might be the ideal buyer. 
Just because you aren't looking to make a fortune on the sale of your home doesn't mean you won't want a good deal in the process.
After all, the final selling price could be affected by legal fees, taxes, and other costs.
With this in mind, you'll still want to get the best deal — even when selling your home to a friend or family member.
1. Hire the Right Team
Depending on how you structure the transaction, there could be some laws -- called "arm's length transactions" -- that apply
You'll need to make sure you are following all the rules when it comes to selling to a friend or family member, you'll want to make sure that you have the right team in place.
Still, get a real estate agent
The first step you could take is getting a real estate agent involved. 
You'll want to get a seller's agent for yourself and your friend or family member would use a buyer's agent to handle the transaction. 
In each case, both you and your friend or family member might be able to negotiate a lower commission for the agents.
Why?
They may agree to a lower commission since they were not involved in the process of finding buyers and sellers or negotiating a price for the property in question. 
A good lawyer
You should also know that you may not necessarily need to engage a real estate agent.
Both you and your friend or family member could forgo the use of a real estate agent and simply use an experienced real estate lawyer for the transaction. 
A real estate lawyer can typically give you a flat fee for the closing fees.
The best part:
The fees may even be less expensive than paying commission to a real estate agent.
2. Get an Appraisal
Even though you might want to help out your friend or family member within this deal, you should still get an appraisal for your home. 
An appraisal will help establish the market value of the house you are selling while giving you some ideas on pricing.
Now:
Even in the case of offering a slight discount, you'll want to be able to base your discounted price on the appraised market value.  
If you are offering a discount,  the appraisal might even help your buyer get approved for a mortgage since they might be coming into a deal with a substantial amount of equity attached. 
Finally, an appraisal will help you understand how to price the home in such a way to avoid triggering an IRS audit for the buyer.
If you sell the house at 25% or more below the market value, your buyer could be obligated to pay a gift tax in some circumstances.
3. Order an Inspection
A home inspection will be important in this sale. Any problems with the property could have a bearing on the final purchase price. 
If there are major renovations or issues with the property you are selling, your buyer may ask for a reduction in price.
Remember, a property that is severely discounted in this "arm's length" transaction could trigger an IRS audit for the buyer.
An inspection, accompanied by an inspection report,  will justify any discounts given to the buyer. 
In the case that they are audited due to having purchased a property substantially below market value, they will have an inspection report to justify the discounted purchase price.
Avoid a future dispute
Also, you don't want to be liable for any issues that could come back to haunt you later on. 
It's understandable:
You'd like to think that a transaction between friends are family would be conflict-free due to the relationship you have in place with the buyer.
When money is involved, that could change pretty quickly.  
You could order your own inspection so that you understand everything that needs to be addressed on the property for your own peace of mind.
However, you should make sure that your buyer also orders their own inspection so it doesn't look like your inspection is hiding problems with the property that could present a problem later on. 
When the buyer is able to hire their own professionals to examine the property it means that they can get an objective report on the true condition of the property. 
This is ideal so that you are not liable should something go wrong with the house at a later time.
4. Disclose Property Defects
Just because you are selling to a friend or family member doesn't mean that you are exempt from the laws that regulate real estate transactions.
These laws require you to disclose certain issues and defects regarding the condition of your property.
Each state has specific laws on what must be disposed of and how. 
If you fail to operate in accordance with disclosure laws and an issue with the property comes up down the line, there could be a price to pay.
The reality is:
Your friend or family member would be well within their rights to sue you because you neglected to disclose issues with the property according to state laws.
5. Explore Financing Options
There a few different ways you can structure the financial aspect of real estate transactions.
Your buyer may be able to purchase your home from you outright with cash or they may need to get a mortgage.  
Seller financing
Another option is to offer what is called seller financing. 
This is where you, as the seller, will finance the purchase price of the property. 
You could ask your buyer to give you a down payment and then you will finance the rest over a certain period of time.  
Another flavor of seller financing could involve financing just a portion of the sale price over a number of years and then requiring a final balloon payment. 
The buyer could have that cash available for the balloon payment or choose to refinance the property in order to come up with the final payment.  
There are many other financing options available but those are just some ideas.
In the end, you'll have to specify the transaction structure in the purchase contract so that everyone is on the same page about how the property will be paid for.
6. Involve a Title Company
In order to make sure the transaction is official and recorded properly to recognize your friend or family member as they knew an actual owner of the property you've sold, you'll need to hire a title company. 
A title company can facilitate the property transfer process by:
Performing title searches (ensures you have the rights to legally sell and transfer the property)
Providing title insurance 
Facilitating the closing
Filing documents with the proper authorities and getting copies to buyers and sellers
Don't Take Shortcuts
Selling your house to a family member or friend can seem like a great opportunity but it still needs to follow proper real estate sales protocols.
After all, you didn't have to go searching or buyer or spending money on marketing so the potential to get the best deal is definitely there.
However, what you save on real estate commissions or other fees, you could lose if you fail to handle this transaction like any other real estate transaction. 
Make everything official by following protocols that will save you time and money and potentially even a cherished relationship with a loved one. 
This way, you can be sure to get the very best deal when selling your house to a family member or friend.