Downsizing a Home: Is it Right for You?
If you're considering downsizing to a smaller home, the first steps you will want to take will be to determine what you have and assess your needs, both financially, and in relation to your lifestyle.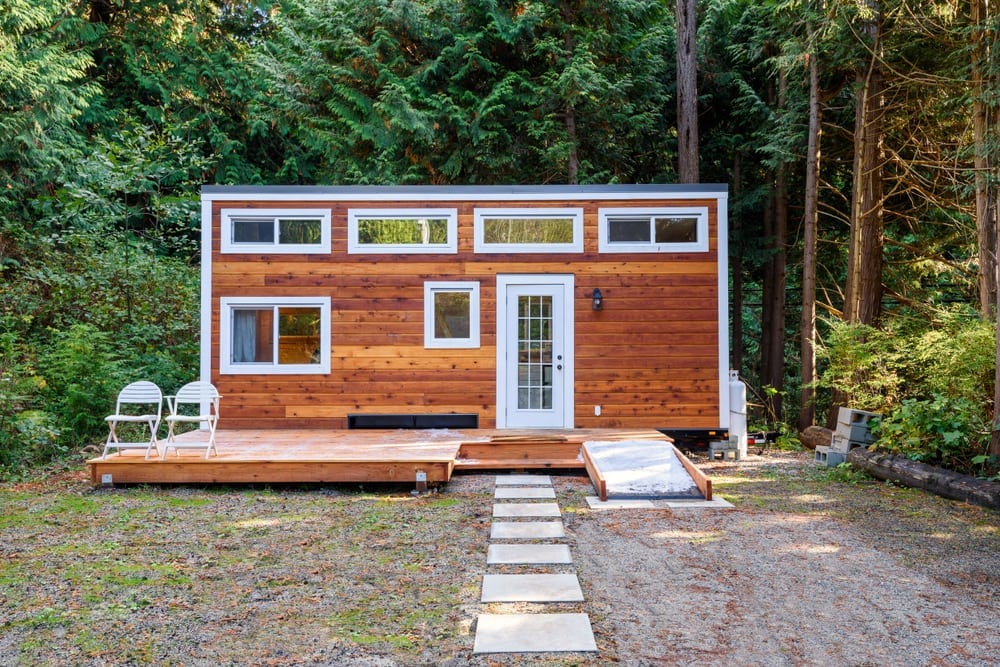 Is the McMansion feeling too large and costly to maintain? Maybe the kids are moving onto college and you're ready to start planning for a retirement home and want to save money by living in a smaller space.
For these and other reasons, many Americans are choosing to downsize their homes, but it's not right for everyone.
Among advantages are savings in heating and cooling a smaller space, less time spent on cleaning and maintenance, and potentially less spent on taxes.
Having less space can be an asset or a hindrance depending on your situation: less room for furniture and personal belongings, and less money spent on shopping for items if there is no room to store them.
If you're considering downsizing to a smaller home, the first steps you will want to take will be to determine what you have and assess your needs, both financially, and in relation to your lifestyle.
Calculate all assets and costs
Estimate how much equity may be in your current home based on its market value and how much you owe.
If you are in an equitable situation, determine how much you will net after a sale. Include closing fees, moving costs, homeowners association fees, any need for repairs at your current home or a new place, and considerations of large items that may need to be purchased, such as a new refrigerator, washer and dryer, or a lawnmower.
Find out the current tax rate and how they are calculated on homes in the area where you wish to purchase, and consider these annual costs, and remember they are subject to future increases.
Will you need to rent temporarily after your sale, but before you close on the new home?
You'll want to crunch all of the numbers on the moving costs to really understand how much you will potentially net once your current mortgage is paid off. Be realistic about whether or not cost savings -- if any -- are worth the lifestyle change.
Once you've looked at homes in the new area in which you would like to live, determine your price range and how much you'll be able to put down on the new place.
Using an online mortgage calculator, you can figure out how much your monthly payments will be and try out different mortgage scenarios.
Know your market
Knowing the value of your home and of the one you wish to purchase are important, but know your market as well.
All of that hypothetical money and smooth selling and purchasing transactions are just a dream if homes in your area are not selling well.
Do some market research to get a realistic feeling for whether or not houses are moving quickly and if they're selling close to the asking price.
Ideally, you will sell your home before purchasing your new home to avoid paying two mortgages and potential tax pitfalls.
Talk to local real estate agents about how your market is trending, and take a look at recent sales data. Can you realistically expect your home to sell in a timely manner and for a satisfactory amount? Also, don't forget to prepare where to park you funds after the sale.
Compare Savings Options
Be sure to check out more savings accounts worth considering:
Is downsizing right for you?
You'll need to make many quality of life considerations before making the drastic change of downsizing.
First, you need to think about how long you plan to live in the smaller home.
If you plan to keep the home through retirement, you need to look at the features of the new place if you plan to be in it while you are less active and possibly have health problems.
Can it be easily modified to accommodate ramps and widened doorways if the home needs to be made wheelchair-accessible?
Are stairways comfortable and cabinets easy to reach? Is it near enough to doctors, hospitals, and shopping for convenience in old age?
Is public transportation readily accessible?
You'll also want to determine how much yard space and the associated maintenance you want, both now and in the future.
A smaller home doesn't necessarily have to mean a smaller yard if you find happiness doing yard work or digging in the dirt.
However, if you'd prefer a life of low maintenance, you may want to consider a smaller yard, or even a condominium.
Having less space can result in less stress over maintenance effort and costs, but it can also mean less room for prized possessions, hobbies, and heirlooms.
Will you have to give up a beloved hobby or weekend flea market outings, or will you find pleasure in simplicity, with less to clean and organize?
Downsizing will present some lifestyle changes. Will all family members have access to their desired level of quiet space or privacy?
Will noise from another family members be problematic? Take personal comfort into consideration.
A smaller home doesn't have to be ruled out to address these factors, but study room floor plans carefully to minimize conflict and maximize comfort.
In a small home, it can be hard or nearly impossible to entertain large groups or have overnight guests.
Other social considerations should also be made, especially if you're moving away from an area you've inhabited for a long time.
Are you going to lose your social connections? Will you be able to easily travel for special occasions over time?
Downsizing to a smaller home can be financially and emotionally rewarding for many people, but it isn't a one-size-fits-all plan for everyone and does not always provide significant savings.
It is important to take a serious look at all of the financial, lifestyle, and emotional factors to determine if downsizing is a good move for you and your family members before taking such a big step.