Inexpensive and Scenic Places to Retire in the U.S.
MyBankTracker takes a look at places where retirement living is cheap and very pleasant.
When it's retirement time, many people choose to live in their home towns, or the places they've spent most of their lives. Others opt for warm weather, while other retirees make living near other family a top priority. Still others simply want to live where their hard-earned, saved dollars will get them the most mileage, not just in housing, but in lifestyle as well. MyBankTracker takes a look at places where retirement living is cheap and very pleasant.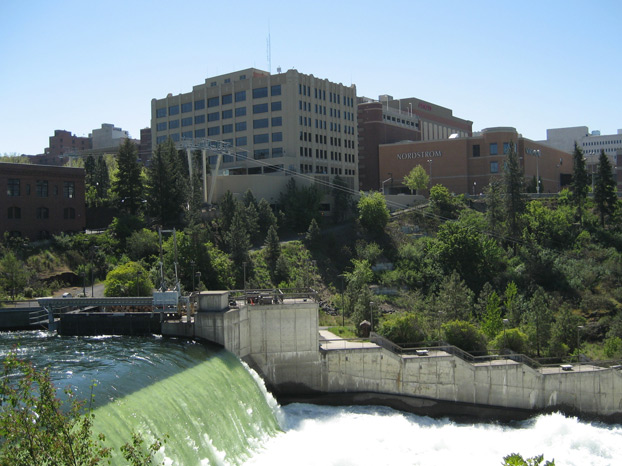 Spokane, WA
Median home price: $186,000 (CoreLogic)
Spokane, WA boasts a historical downtown area and a gorgeous riverfront park, but most importantly, it's been ahead of the curve with its urban planning initiatives. Traffic is manageable, and there is ample public transportation. Rental property can be very affordable, and residents can enjoy the amenities of urban living while also having access to the great outdoors and wildlife very nearby. The city has an active senior center which provides social, recreational, educational, and nutritional programs for residents 50 years of age and older, from aerobics, to bingo, to art classes.
Morgantown, WV
Median home price; $156,500 (CoreLogic)
Morgantown, WV is a proud beacon of Appalachian living. It is well-known for gorgeous mountain views and friendly neighbors, but it also has an excellent healthcare system, thanks in part to West Virginia University. Like Spokane, mountain vistas and wildlife abound while civilized creature comforts are available within the city, which offers low-priced housing and a strong local economy. Weekly seniors' activities include tech coaching, arts, games, dancing and more.
Grand Junction, CO
Median home price: $196,000 (Trulia.com)
If a modern city with old western charm, Grand junction CO has a lot to offer. Like Morgantown and Spokane, there is no shortage of gorgeous views, but has the added attraction of an arts culture. In addition to charming Victorian homes, the downtown section is also home to interesting sculptures and lively shops. You can also see plenty of wildlife, areas surrounding the city's vineyards and orchards, along with spectacular views comparable to those seen at the Grand Canyon at Grand Mesa. If all of that isn't grand enough, excellent golf courses and plenty of beautiful public spaces are plentiful. Its senior center is an active place with parties, dancing, games, and exercise offerings, in addition to basketball, a library, bowling, and exercise classes.
Yuma, AZ
Median home price: $101,875 (Trulia.com)
The sunniest city in the U.S., Yuma, AZ also has low home prices and a "dry heat" climate which many enjoy. It is a popular place for retirees who seek warm temperatures, low home prices, and scenic views. It can get very hot in the summer, so some opt to make Yuma their "snow bird" resort location in the winter, while retreating to more familiar, and cooler, territory in the summer.
Springfield, MA
Median home price: $118,000 (Trulia.com)
Close to the stimulation and amenities of universities while offering home prices far below expensive areas like Boston, Springfield, MA combines the intellectual spirit of the ivy league world with affordable housing and ample bus service. The city provides modern amenities along its historic New England backdrop. Visit the symphony, the basketball Hall of Fame, the lush botanical gardens of Forest Park, the Titanic Museum, or enjoy the day taking grandkids to the Dr. Seuss Museum.
Its active senior service organization offers a wide array of services including health and wellness initiatives, caregiver support, money management training, and a personal care attendant program, among other services. The local governmental Department of Elder Affairs offers employment services, computer learning and fitness centers, in addition to other programs.
Related Stories:
What You Should Know About 401(k) and IRA Changes in 2014
Avoid 'Winging' Retirement: Don't Make These Investment Mistakes in Your 50s
Avoid These 4 Setbacks During Retirement