5 Alternatives to Pay for Your College
Attending college isn't cheap, so more students are paying for their higher education with loans. Here are 5 alternative ways to fund a college education.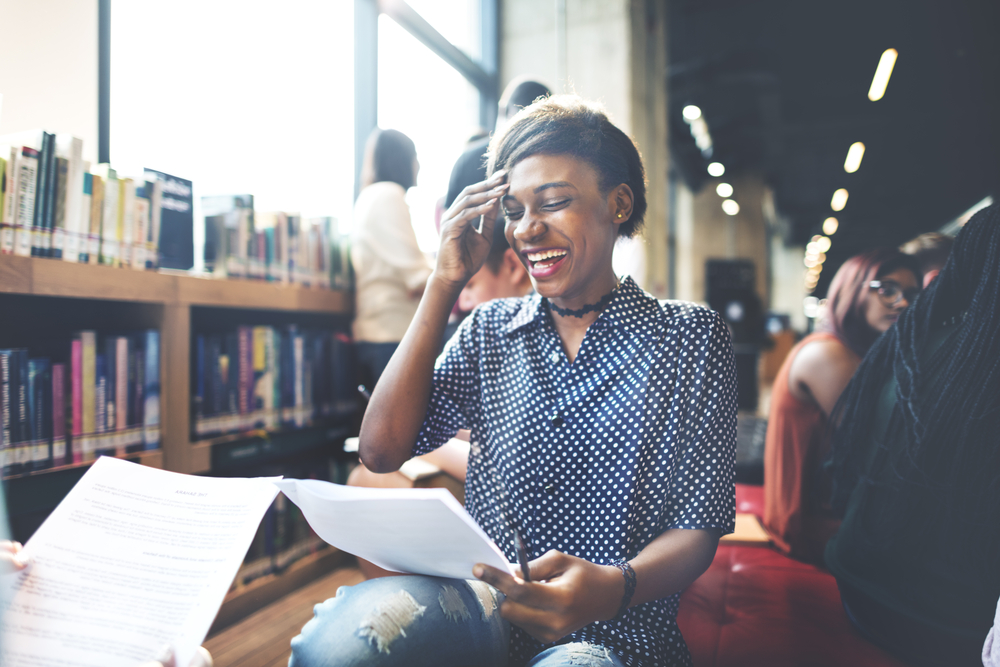 When Lisa Roll was in college nearly twenty years ago, she remembers receiving her tuition bill and calling her mother for help.
"She offered to give me a few dollars," says Roll. "A few dollars? I just got a bill for a few thousand."
Realizing she couldn't afford to pay for school, Roll ended up transferring to a community college. She worked and paid for tuition along the way. That experience taught her that saving for college is a priority. Now that she has two children nearing their teenage years, Roll has made it a priority to save for her kids' education -- taking advantage of rebate programs like Upromise and opening up 529 plans.
"You have to save early and often," says Roll.
According to the College Board, the average cost of attending a public, four-year, in-state college during the 2020-21 school year was $25,615 -- including tuition, fees, room and board. That's $574 more compared to the previous school year. With the cost of college rising, students and their families are relying more on loans, grants, and other aid to pay for school. Today, nearly 40 million student loan borrowers have outstanding student loan debt, according to the Federal Reserve Board of New York. And recently, student loan debt topped $1 trillion.
Student debt continues to grow steadily -- and it's not only having a huge impact on young Americans, but also the U.S. economy. A heavy debt load burden means young Americans are less likely to save for retirement, buy a house, or make other big-ticket purchases.
While paying for college might seem daunting, there are ways to save money that are less mainstream than applying for student aid, scholarships, or investing in 529 plans. Here are a few out-of-the-box ways that you can pay for college:
1. Use rebate and reward sites
Free rebate websites like Upromise allow you to save for your child's education. Members can shop online at more than 900 retailers through the Upromise website, use grocery e-coupons, and eat at participating restaurants to earn cash back for college. Upromise also offers its own credit card and allows you to earn money through inviting family and friends to join the program. The savings you earn from the program vary depending on how much you're willing to put into it.
"There are families that have earned have thousands of dollars and there are families that have earned pennies," says Erin Condon, vice president of Upromise.
Similar to Upromise, the website SmarterBucks offers a free rewards program that you can earn money with shopping online and off. You earn "SmarterBucks" by shopping at specific retailers. But while Upromise helps students pay for college expenses, SmarterBucks aims to get students out of debt. In addition to shopping, you can also take surveys or sell back used textbooks and electronics to get rewards.
2. Crowdfund
Maybe you have an exceptionally talented son or daughter. Or perhaps you have a compelling life story. You can use websites like GoFundMe to appeal to friends, family, and strangers to raise money for you or your child's college education.
Parents can even crowdfund for their toddlers. Websites like GradSave and GiveCollege are tied to 529 plans, so parents can ask loved ones to donate into these college savings plans rather than giving gifts on birthdays and around the holidays.
3. Scholarship matching
The website ScholarMatch connects donors with prospective college students in order to help students pay for their education. Students submit profiles with information about their extracurriculars, GPA, and the college they want to attend.
The profiles feature a personal statement and at least one letter of recommendation. Donors on the site can view the profile once it's published, donate money, and even have the opportunity to meet the student in person. The donor also receives letters updating him or her on the student's progress once college begins. Oftentimes, donors who received aid themselves are the donors.
4. Go to a work to a pay-it-forward college
Lawmakers in the House and Senate have discussed pay-it-forward proposals as an alternative to fund a student's college education. Oregon legislators recently approved a plan that would provide free tuition to college students in exchange for paying the state back with a small, fixed percentage of their incomes after graduating. Other states, including Michigan and Ohio have also expressed interest in similar pans. While these plans are in development, it could make a college a much more affordable option in the future.
5. Attend part time
When you simply can't afford college, consider attending part of the time or enrolling in a community or night college. These are all affordable and sensible options. Sure, it might take a student longer to get a degree, but thousands of dollars will be saved on tuition. Plus, students can still earn money working a part-time job.
In the end, Condon says that parents and students should not be deterred by the high costs of college. She says people just need to get started by researching and exploring all of their options.
"Just start and create a plan. Have multiple vehicles," says Condon. "Education is important."
Related Stories:
10 Ways College Students Waste Money
How Parents Should Financially Prepare College-Bound Students