Are There Alternatives to Bankruptcy to Get Rid Off Debt?
There are effective way of getting rid of your debt aside from bankruptcy. Read on for bankruptcy alternatives to help relieve your debt.
If you're drowning in debt, filing for bankruptcy may seem like it's the only option. If you've ever considered filing for bankruptcy as a last resort, you've probably learned that it can be detrimental to your finances and can compromise your likelihood of getting a job, a home or apartment, a car, and more.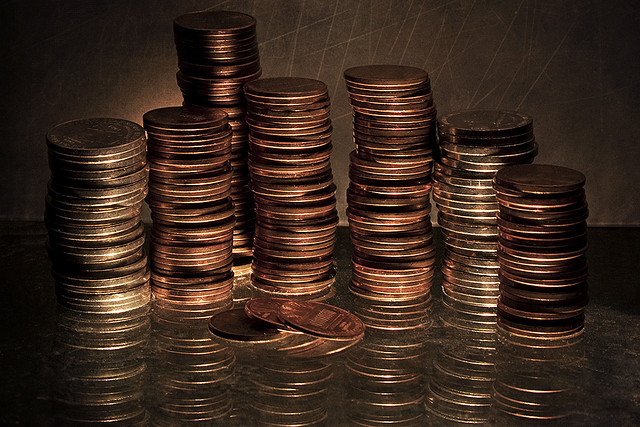 If debt relief is what you're after, read about these other options to consider before filing for bankruptcy as a last resort.
A credit counseling service
A credit counseling service can help you avoid bankruptcy by providing alternative methods of debt relief. In an initial session, a credit counselor will sit with you and discuss your unique financial situation to formulate an actionable plan for you to get out of debt.
A legitimate service should provide free information, as well as courses on financial literacy. A credit counselor will work to aid you in getting out of debt, and the best part? Many nonprofit organizations are free or charge very little for their services.
Debt management plan
Credit counselors often recommend debt management plans, DMPs, for clients who are unable to repay their debt. By signing up for a DMP, you can begin paying off your debt in manageable monthly payments. Each month, you'll deposit your payment with your chosen counseling organization, and the service then pays the creditors for bills, including credit card, medical, and loans. A few good questions can help you understand all the terms and benefits of your DMP:
How will my DMP work? Can you guarantee that my creditors will be paid by the appropriate due dates in the correct billing cycle?
Will I be able to afford this monthly sum? How is my payment amount determined?
Will I have access to my accounts? How frequently can I receive status reports?
What debts won't be covered in the DMP that I have to pay on my own?
DMPs can benefit you by negotiating your creditors to waive late fees and lower or wipe out interest and finance charges. If your counselor tells you this is the case, it's always wise to contact your creditors directly to be sure those statements are true.
Speak with your creditors
If you want to cut corners and save money, you can speak directly to your creditor without the help of a professional. You can call the number on your monthly statement or card. Prior to calling a representative, make sure all your records are in order so you can explain your bills and debts in an organized, easy-to-understand fashion. The goal of the discussion should be to come out on the other side with a modified payment plan that lessens your payments to a manageable level for you. Even if your debt has been written off by your creditor as a loss, many companies will still be willing negotiate with you after the fact.
Debt settlement
If you're looking to pay one lump sum that is less than the full amount of debt you owe, you'll want to turn to a debt settlement program. Typically, debt settlement is offered by for-profit companies, as opposed to non-profit credit counseling organizations, and works by programs negotiating with your creditors to pay a lump sum settlement that resolves your debt.
When the payment is agreed upon, you'll set aside a certain amount each month in savings which you funnel into an account, with the goal that over time, you'll have paid the settlement in full.
If you're looking for ways to get out of massive debt, avoid filing for bankruptcy at all costs, because it's negative impact on your credit will massively limit your opportunities. Use one of these bankruptcy alternatives and you just might be able to relieve your debt and shoot for sunny skies and a bright future.
Related Stories:
What to Know Before Buying a Foreclosure
How to Properly Use a Debt Consolidation Loan