5 Best Money Apps for Tracking and Managing Your Money
Managing your finances can be challenging but these six best money apps can help you solve any just about any cash flow problem that comes your way.
In the digital age, you can do just about anything right from your smartphone, including manage your cash. There are literally hundreds of apps out there that can help you keep your budget in check but what about when you run into a money problem?
Whether you need to split expenses, keep tabs on where your money's going or monitor your credit card statements, chances are there's an app for that. Not all of them are created equally, however, and some are more user-friendly than others.
Take a look at our picks for the best money apps when it comes to handling those little financial blips that may pop up on your radar from time to time.
1. Problem: You owe someone money but don't want to go through the hassle of finding an ATM.
Solution: Venmo (free)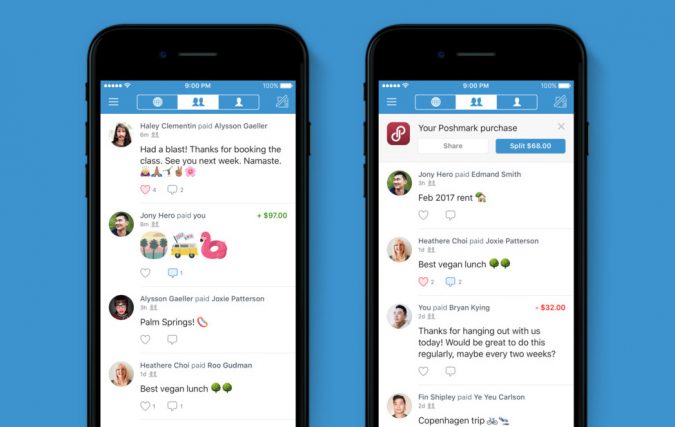 It happens to everyone at some point or another. You're out to dinner with friends and when it's time to split the bill, you realize you don't have any cash. You could whip out your credit card and risk paying interest on what you spend or you could just settle up with your friends using Venmo. This popular mobile payment app allows you to transfer money from your bank account to just about anyone on the go.
You can sign up for free using your email or Facebook login and the app automatically syncs your contacts. You can instantly send money to anyone on your contact list, whether they use Venmo or not. There are no fees to receive money through the app and sending it is free as long as you're using your Venmo account balance, linked bank account or a major debit card.
The app uses bank-grade security and encryption methods so you shouldn't have to worry about your personal or financial information being compromised.
2. Problem: You need a better way to organize deductible expenses.
Solution: Expensify (free)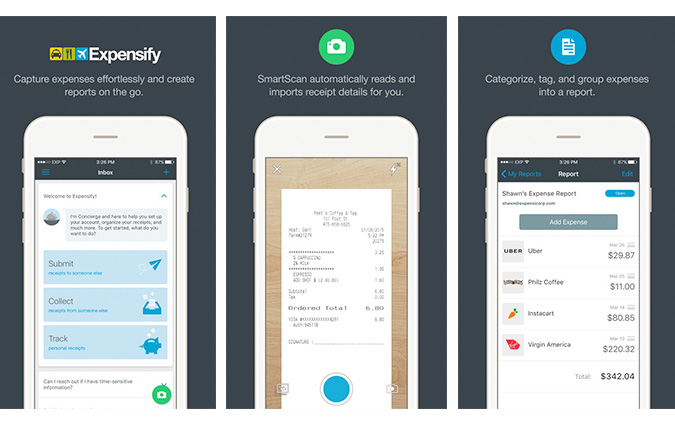 If your tax record keeping system involves stuffing receipts in a shoebox, Expensify can make the task a little easier. Sign-up is free and you'll be blown away by the different features the app offers. You can manually enter cash expenses, import your credit card transactions, keep a log of your mileage, record your billable hours and track your reimbursable costs.
Instead of shuffling through a pile of paper, users just scan and upload receipts directly to the app with unlimited storage. From there, you can generate expense reports with just the touch of a button. Expensify works in conjunction with the top accounting software programs, including Quickbooks and Xero, so it makes tax prep virtually hassle-free.
3. Problem: Your roommate never pays their half of the rent on time.
Solution: (has a small fee)
There's nothing more annoying than having to nag your roommate to cough up their part of the rent each month. If you don't like having to track them down, RentShare may be the answer to your problem. You and your roommates link your checking account, credit or debit cards to the app. When rent day rolls around, everyone pays their individual share and your landlord receives a combined check for the total amount.
Setting up an account is free but there's a small fee for using the service, although your landlord can offer to cover them. If you and your roomies also split the cost of utilities or other household expenses, you can add these in as well.
Unlike all of the other apps we've mentioned, RentShare is the only one that's not available to both Android and Apple users so if you've got an iPhone or iPad, you'll need to access it directly through the website.
4. Problem: You struggle to keep track of your spending.
Solution: Spendee (free)

Writing down every penny you spend lets you see exactly where your money's going so you can keep your budget in check. If you find yourself forgetting to make a note of each day's purchases, the Spendee app does all the work for you. Unlike other finance apps such as Mint, you don't have to create an account to use it and its user interface features an easy-to-navigate design.
Expenses can be broken down into one of nine categories and the app lets you create graphs or charts to see how much you're spending in a particular area. You can set up recurring transactions and even attach a photo of the things you buy. Spendee's minimalist design makes it a good choice for people who want to be able to account for every dollar but don't want to get bogged down in a lot of complex reporting.
5. Problem: You're constantly getting hit with late fees.
Solution: Mint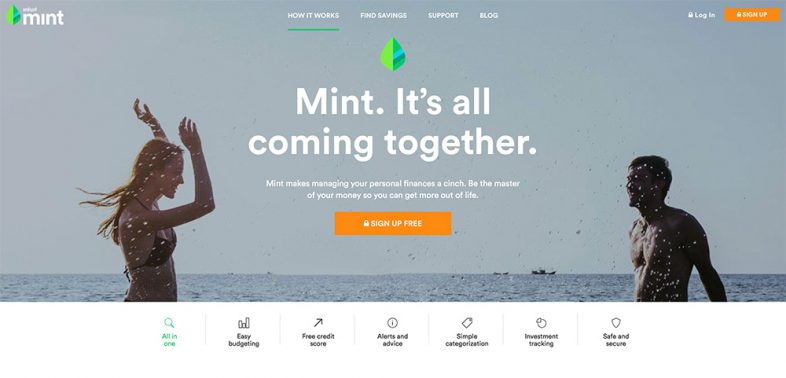 Paying bills past their due date is a bad idea for a couple of reasons. Not only can it go against your credit but you'll also get hit with a late fee. Writing down when bills are due on a calendar can help you stay on top of things but it's still easy to overlook something. Using the Mint app to set up payment reminders can cut down on how much you shell out for late fees.
You can link all of your bank accounts, credit cards, and bills to your Check profile and the app takes over from there. You can make payments, check your account balances or see how close you are to your credit limit with just a few finger taps. All of your information is safeguarded using 256-bit encryption and if you ever lose your phone, you can delete your account remotely so no one can access your data