How to Finance Home Repairs With HELOC If You Have Zero Savings
If you need to finance your home repairs but don't have a lot in savings, consider a HELOC Loan.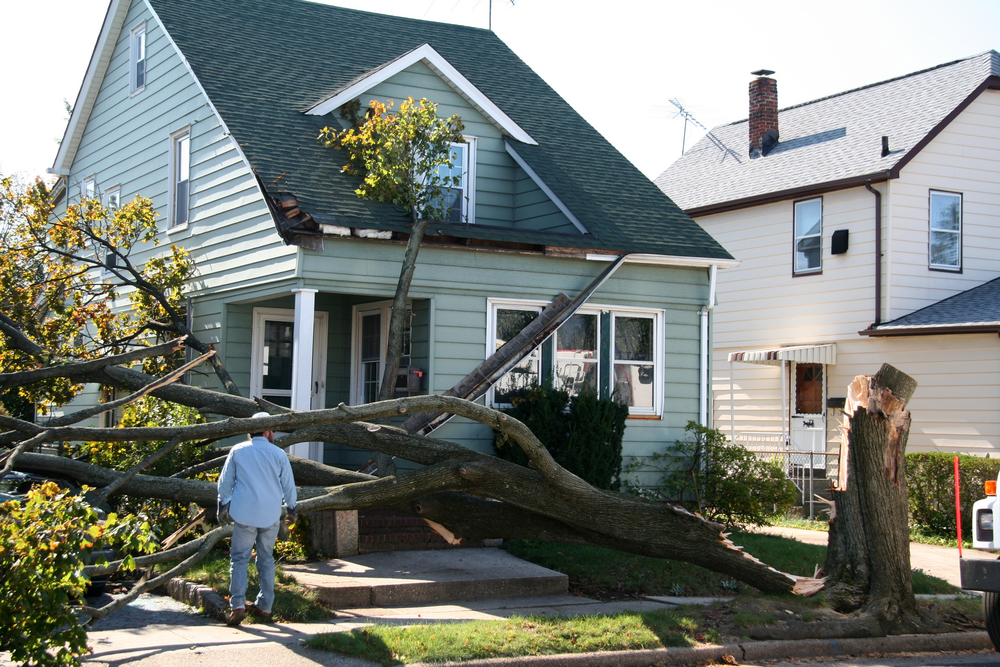 For far too long you've put up with warped windows, wavy floors, uninsulated pipes in danger of bursting, stained ceilings and a sagging deck that is no longer safe.
To finance these home repairs and other improvements before winter sets in and causes further water damage, such as mold and dry rot, consider tapping some of your home's equity by taking out a home equity line of credit (HELOC).
To finance home repairs, a HELOC provides you with a great deal of flexibility. As you move down your priority list of home repairs, you can draw down just the money you need to complete each project.
The best part is, you pay interest only on the money you use.
Qualifying for a HELOC
If you understand how credit cards work, you already have a pretty good understanding how a HELOC works.
With a credit card, your bank establishes a credit limit based on your household income and credit score.
With a HELOC, your limit is based on how much equity you have in your home. If you have more than 20 percent equity in your home, you're probably a good candidate for a HELOC.
Your lender will establish the term of your loan, called a draw period, over which you can make cash withdrawals up to your limit.
This period is usually five to 10 years, during which you pay interest only on the money you use.
So, if you wanted to tackle your deck project first, you would take a draw for $8,000, and pay interest on just that amount.
You would not pay any interest on your remaining $12,000 line of credit.
At the end of the draw period, you'll begin paying back both principal and interest on your borrowed amount over another 10- to 20-year period.
To run some of your own calculations, see our mortgage calculator below.
Identify repair costs
Before deciding on the amount you'll need from your HELOC (note that there is a limit based on the amount of home equity you have) you need to determine what needs fixing and estimate how much each repair will cost.
So let's go down your list of possible repairs and their estimated costs. Be advised that estimates will vary according to where you live and the extent of repairs you wish to make.
Window replacement
There are several online "window replacement calculators" you can use. One provided by Homewyse.com said it costs between $348.04 and $469.03 to install one replacement window. For our purposes, let's say we need five windows replaced at $400 each for a total of $2,000.
Toilet replacement
According to HomeAdvisor.com, another home improvement online source, it costs between $411 and $595 to install a new toilet. So let's figure on $500 to install a leak-free toilet.
Dishwasher replacement
Homewyse.com calculated costs at between $644.81 and $869.82 to install a new dishwasher. Let's figure on $750 to have a new dishwasher installed by a licensed, bonded and insured contractor.
Pipe insulation and replacement
In colder climes like Denver, Colo., pipes can freeze and burst when the temperature dips into the 20s.
Pipes that run throughout the house are less apt to burst if they're insulated or rerouted so they're not so exposed to the elements.
According to Denver-based Applewood Plumbing, Heating and Electric, repair costs on average $900 a call. Let's put the bill at $1,000 to cover any insulation needs or to replace any pipes that look the worse for wear.
Deck replacement
This estimate is going to hurt a little more than others, which makes you wonder why you were more negligent than vigilant when it came to water sealing your deck every year. 
According to Porch.com, a website that helps homeowners find the right contractor, you can get a new deck for as low as $1,000, but the average deck costs $8,300. Therefore, let's add $8,000 to our home repair total.
Fixing general water damage
For general water damage repairs, Homewyse.com estimates costs between $1,108.31 and $1,169.40 per 100 square feet, which includes labor and materials. After looking at your water-damaged ceiling, floors, wainscoting, etc. covering more than 500 square feet, let's put down $5,000 more for repairs.
Total water-related damages
| Item | Price |
| --- | --- |
| 5 Windows | $2000 |
| 1 Toilet | $500 |
| 1 Dishwasher | $750 |
| Water pipes | $1,000 |
| Deck | $8000 |
| General damage | $5000 |
| Total | $17,750 |
More about HELOCs
To set up a HELOC, you will pay for closing costs and be charged a small yearly service fee, generally ranging between $15 to $75, to keep the loan available.
One feature that sets HELOCs apart from other loan products is that it is typically available only with an adjustable rate.
Therefore, if you're someone who abhors risk or uncertainty of any kind, a HELOC might not be right for you, especially if you feel interests rates will be on the rise.
Some lines of credit, however, allow you turn some or all of your loan balance into a fixed-rate loan at the end of the draw period.
Moreover, you always have the option of refinancing, consolidating your outstanding balance in your home equity line with your existing first mortgage into a new first mortgage.
You could also replace your line of credit with a fixed-rate second mortgage. You can do all this, provided you still have the necessary equity in your home.
HELOCs are ideally suited for financing home repairs. If you're not comfortable dipping into your home equity, that's understandable, but it may be far more uncomfortable for you and your family if you don't address your home's real problems and hazards before they make your home unsafe and erode your home's value.