How to Find the Best Homes to Flip
Learn some easy ways to establish relationships with the right people and to explore tax auctions, foreclosures, short sales and probate sales.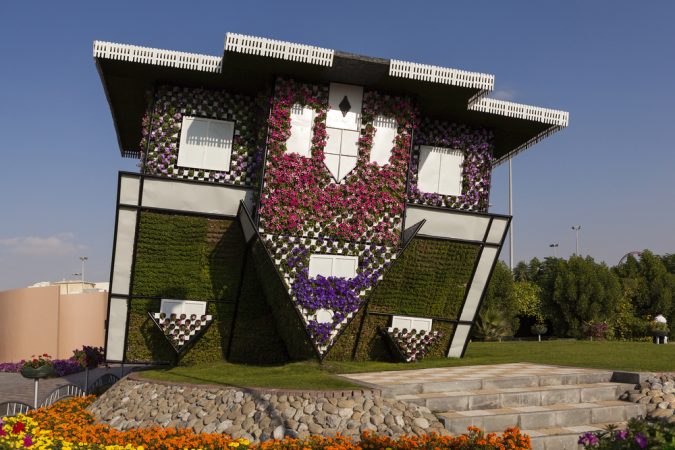 How to begin
Start with the Multiple Listing Service. You can do this on your own or with a real estate broker.
Enter all the information for the type of house you are looking for such as number of bedrooms and baths, square footage, section of town, price range, etc.
To find lower priced properties, look in the "Find Foreclosures Near You" section. Sites such as Zillow or Trulia also lists bank-owned properties that have been foreclosed.
It's always a good idea to partner with an experienced real estate broker who can clue you in when underpriced properties are coming onto the market.
Linda Ratliff of Nothnagle Realtors in Rochester, New York believes the real estate industry is in strong support of house flippers because they raise the value of local properties, particularly in distressed areas. "It's great to see dilapidated homes being fixed up and resold," she says, "and that can be the start of reviving an entire neighborhood."
Another way to find properties in the foreclosure process is to visit your local County Clerk or County Recorder's Office. This information is free and open to anyone.
Look for a Notice of Sale, Lis Pendens or a Notice of Default and then contact the owner to make an offer before the property is listed on the MLS or Zillow sites.
Also, check the Public Notice section of the newspaper frequently as a Notice of Sale must be published as part of the foreclosure.
Banks also hire asset management companies to sell their properties that have been foreclosed, and a listing of available properties can be found on their websites.
Mark Ferguson of Denver, Colorado started working for his father in real estate right out of college. He soon realized traditional real estate was not for him and decided to become a Real Estate Owned (REO) agent that works with banks who own properties that could not be sold at foreclosure auctions.
Today he fixes up and flips ten to 15 homes a year, owns 15 long-term rentals, and has the advantage of running his own real estate agency. "I used to buy 90 percent of my deals at foreclosure auctions.
You have to buy homes for cash, without a title policy and sometimes you can't see the interior of the home.
If you buy at the foreclosure sale make sure you have a lot of room for repairs, title issues and possible evictions," Ferguson advises. Today his goal is to earn at least $25,000 from each real estate flip.
Auctions and wholesalers
Tax auctions and sheriff's sales can be a good source to find houses to flip, but you'll need to do some homework.
These houses are being sold due to the owner not paying their property taxes, so you will have to pay any back taxes in addition to the selling price.
First look into "comparables" (what similar houses are selling for in that area), using websites such as Zillow so you'll know the top price you should bid.
Check the website of your county or city to find out about upcoming tax auctions and to register as a bidder.
Home wholesalers can be another good source to find underpriced properties.
Do a web search under "real estate wholesalers" and you will find lists of properties that they purchased through short sales (bought for less than the debts owed on the property), tax auctions and other means.
You will need to show you have the cash to invest or are approved for a loan.
Probate sales can be a bit riskier, but will be worth the effort once you understand the process.
These are homes being sold by a court because the owner did not have heirs or did not leave a will.
You will need to put down a non-refundable 10 percent deposit, and will have to match or top any other offers that come in before you close on the sale.
Note that the seller in these types of sales does not have to disclose any known defects in the home.
To be even more proactive, scan the obituary pages to find family members of people who have died (use www.whitepages.com) and offer to buy the home if one is for sale.
They will save a lot of money if they don't have to use a real estate agent.
Get to know attorneys
If you are serious about making a living from flipping houses, you should make an effort to get to know divorce, probate, bankruptcy and real estate attorneys.
There are probably no more motivated sellers than those going through a divorce, as they will be anxious to divide up their estate and move on.
Probate attorneys will be able to give you a heads up on families selling a home due to the death of a parent or other relative, and those filing for bankruptcy may be selling their home.
As mentioned, notices must be published in the local newspaper before any bankruptcy sale, so this is also a good source for leads. A real estate attorney will know firsthand about closings that fall through, and you could be right there to save the day.
Lastly, it's never a waste of time to read the small local papers such as the Penny Saver where people who are selling their home without a broker advertise.
These are known as FSBOs, For Sale by Owner. Whenever you can eliminate the middle man you are much more likely to make a profit in any real estate deal.
Fonda Brigis of Buffalo, New York has been flipping houses ever since he got his MBA and couldn't find a job.
He started out buying rental properties for $25,000 to $35,000, but then decided flips were a better option since he wouldn't have to deal with ongoing maintenance and general property management.
By then he had earned enough in rental income to start buying his first property. He believes there are three main components to success in the flipping real estate:
Have enough capital on hand to pay cash. "Getting a bank loan takes way too long. It is also way too risky to buy your next property before you receive the proceeds from selling your current property."
Hire an honest crew to do the rehab. "You want experienced workers that know how to get in and do repairs quickly."
The buying field has to be right for when you go to sell after the rehab.
Today Brigis finds about 50 percent of his properties to flip through auctions of bank-owned properties, 35 percent from private sources and 15 percent from real estate listings.
His most profitable deal was buying seven acres of land for $170,000 that was zoned for agriculture, located right off a highway. It took him several years to have it rezoned to commercial, but he eventually sold it for $1.775 million to a hotel developer who was happy to have a location right off a highway.
According to Market Watch, the best cities to find houses to flip to get the maximum amount of profit were:
Baltimore, Maryland
Daytona, Florida
Ocala, Florida
Lakeland, Florida
Detroit, Michigan
Tampa–St. Petersburg- Clearwater, Florida
Tucson, Arizona
Pittsburgh, Pennsylvania
Memphis, Tennessee
Dayton, Ohio
You will probably have a few failures before you can learn from them and find the key to future success.
Even Donald Trump's first big development deal resulted in bankruptcy that he describes in his book "The Art of the Deal." This was after being given $1 million in start-up money from his father.