8 Big Ways to Save Extra Money Before the Holidays
The holidays are quickly approaching and you probably don't have much saved. Here are 6 tips for holiday savings.
Every year, most of us wish we had more money to spend on loved ones and friends during the holidays. And then there are expectations for holiday gifts and food at work, presents for teachers and many other people in our lives, so we can all use some tips for holiday savings.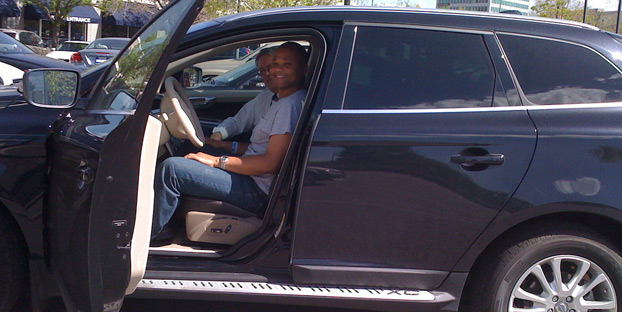 If you haven't started saving yet, it is not too late. You can also make some savvy changes to your budget by assessing your current bills and budget with these tips for holiday savings.
1. Auto insurance
Is your car insurance up-to-date with your lifestyle or your car? You could be spending a lot of money on insurance coverage that may cost you more over the long term than the cost of repairs or replacement of your car after an accident in which you are at fault. If you have an older car, the reason carrying collision insurance may not do you any good after an accident is because the car will likely be worth less than the costs to repair it.
If your car is only worth $1,500 and damages after an accident exceed that amount, the insurance company will declare the car "totaled" and if you were hit by another driver -- $1,500 is the most you will be paid. Depending on your age, driving history, and other factors, collision insurance could be costing you that much or more every year.
The solution? Find out what your car is worth and talk to your insurance agent or insurance company customer service representative to see if dropping collision is a good move for you, so you can help pad your holiday savings.
2. Change in driving habits
If your driving habits have changed, you may also want to have a conversation with your insurance representative. For example, if have changed jobs and are driving a shorter distance to work, your insurance premium might be reduced.
Every year, we should all reevaluate our car insurance needs. Why not put it on the calendar every year just ahead of the holiday season? If you find that you have to increase your coverage, you still may be able to employ some of these other holiday savings tips to offset the costs.
3. Save on groceries
Take a close look at how you are spending your money on groceries, and you will probably find that you are paying too much for your food, and probably wasting some of it, too. It might be obvious to cut back on buying luxury dinner items, but there are many more ways to cut back. Check out these pro-holiday saving tips:
Before the holidays is not the time to stock pile canned goods you aren't going to use just because they are on sale.
Stop buying all of your groceries at one place. Insiders know that big sales will bring customers in, but convenience of access to food priced more expensively will get customers to buy many items at full price. Take a little time to shop the sales on your favorite items and save money on groceries, especially if you are feeding a lot of hungry mouths.
Don't buy into the hype: most generic foods are as good as the brand name. It may not be the case for your favorite mayonnaise or ketchup (catsup, anyone?), but pick up a brand name jar of salsa and a jar of generic. Turn the jars upside down and roll them around. Odds are, they will both look -- and taste the same. This holds true for most canned goods, like green beans and corn. If it isn't based on a secret recipe, it is probably worth buying generic.
4. Hoard the rewards
Are you using your rewards credit cards wisely? Some of the ideas for holiday gifts you have may also be good ideas to get cash back or earn gas points, which puts more money in your pocket. For example, if you have a grocery rewards card, pick up those gift cards at the supermarket instead of somewhere else. You may have noticed that many big chains are selling gift cards for goods and services like iTunes, restaurants, movie theaters, Skype and more.
Now is the time to take a good look at how your rewards cards work, and get creative about how you shop for gifts with your rewards cards as well as the ways you use your rewards cards to earn on your regular purchases. It's also a good time to scrutinize your bills and see if you are really getting the rewards you expect and if you are using the right cards in the right places. Squeeze every dime out of your rewards cards and you'll have more for holiday shopping.
5. No fees, please
If you are paying ATM fees, which keep going up, you're wasting a lot of money unnecessarily. Try out one of the online banking options available. Many have no ATM fees and terrific, fast, easy-to-use apps so that you can check your balance, make payments and many other financial maneuvers right from your iPhone, Android phone or any tablet.
6. Trim the taxes
.If you're getting big tax returns in the spring every year, you might enjoy that lump sum at the time, but you could have more in your pocket now if you trim the amount you have withheld from your paychecks. Your human resources representatives at your workplace may be able to help you decide what amount is right for you.