5 Tips for Millennials to Buy a Home
Facing high student debt and a tough job market, Millennials are less likely than other generations to experience homeownership. Here are tips to help.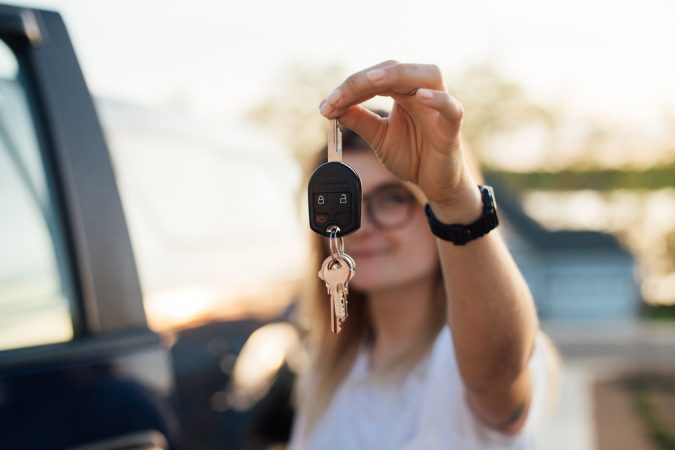 Facing high student debt and a tough job market, studies show that Millennials are less likely than other generations to experience homeownership.
And during the last decade, the real estate market has been especially scary for would-be homeowners.
What's a Millennial to do?
For Millennials aspiring to own a home one day, here are a few tips to help you pursue your dream of homeownership:
1. Learn as much as you can
"Obtain as much education as possible by working with local lenders to really understand what types of mortgage programs are available, and what types of payments and upfront costs are associated with specific property types and processes," says Malcolm Hollensteiner, Director of Retail Lending Products & Services at TD Bank.
By connecting with a lending professional beforehand, Millennials will be able to find out what it takes to qualify for a loan and maybe even get pre-qualified for one.
Part of the learning process also includes becoming knowledgeable about the real estate market you'd like to buy a house in.
Knowing about the local market will help you determine where you want to live, give you an idea of how much you should be willing to spend, and allow you to develop a solid game plan.
2. Map out your future
Are you financially prepared to take on the debt of a mortgage?
Do you have enough money saved up for a rainy day fund?
Have you accounted for the maintenance costs of owning a home?
Can you put down at least 20 percent towards a home?
These are all questions that Millennials should think about before buying a home.
Plus, homes nowadays may not appreciative in value the same way they did during the boom years.
So consider renting as an alternative if you can't afford the costs of owning a home or are unsure of your plans five years from now.
3. Review your credit and finances
With many Millennials mired in high student debt, it's important to take a good look at your credit and any outstanding debt you might have before you even begin thinking about looking at properties.
To determine whether you qualify for a loan, lenders will take a look at your debt-to-income ratio.
Any student loan or credit card debt you have will affect the ratio.
Try to pay down as much student debt as you can, consolidating your student loans, to improve your debt-to-income ratio.
Also, try to resolve any credit issues before beginning the process of buying a house. You want to put yourself in the best position possible.
So if you don't have enough credit history, for instance, find out what you need to do in order to build credit.
4. Use technology to your advantage
More than previous generations, Millennials have at their disposal a number of online tools that can help ease and speed up the home-searching and homebuying process.
From online calculators that help you determine how much you need to save in order to buy a home to real estate listing websites, the Internet can be your best friend as you navigate the real estate waters.
Even something like Google Street View can show you what a neighborhood is like and, of course, there are sites that review potential real estate agents you're thinking of hiring. Many of these tools are available as apps as well, so take advantage of them.
5. Think low-end
"Just because you are qualified up to a certain loan amount doesn't mean you have to buy that much property," says Hollensteiner.
Hollensteiner says that Millennials are particularly good at looking at properties that are within their budget.
"The millennial generation grew up during the housing crash, so rightfully they're more trepidatious of becoming homeowners because of the foreclosure problems," he says. "Understand that homeownership is as much an investment in the community as an investment in your own financial portfolio."