Why a Checklist Is Crucial to Buying or Selling Your House Faster
Use this checklist to assist you as you prepare to buy and/or sell your home so that you know exactly what to do throughout the entire process.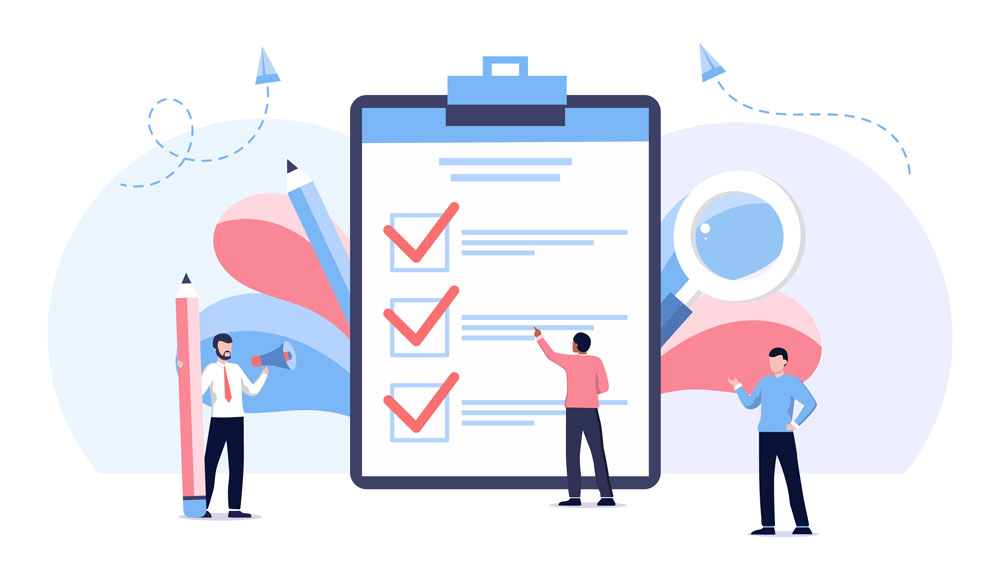 Buying or selling a home is a process that can take years to complete.
If you buy a new home, sell your current one, or do both at once, then it is important to write a home buying and selling checklist to keep everyone on the same page throughout the entire process.
To keep you on track with both the home buying and selling process we have compiled a checklist to make this task easier.
Home buying checklist
What is the main reason for moving to a new home?
Ask yourself why you want to buy a home. Write it down and refer back to it whenever you have doubts or get discouraged.
Your reasoning should help fuel your passion to see the home buying process to the end.
A checklist for the home itself:
What is the square footage?
How many bedrooms are in the home?
How many bathrooms does the home have?
What is the condition of the floor, walls, and other areas of the home? Will anything need repairs?
Your realtor can provide you with this information.
You can also find this type of information online through websites such as Trulia or Zillow.
Keep in mind that the information found through one of these websites can be inaccurate.
It's best to get information about a home directly from the seller or a real estate agent.
School checklist:
What is the school's educational rating?
Are the schools in the area safe?
What is the average class size of the school?
How close are the schools in relation to the home you will move into?
To find information about the school district in a given area visit public school rating websites.
Safety and convenience:
Have you checked the crime rating in your potential new neighborhood?
City-Data.com is a good place where you can learn the crime rate in a city and the surrounding areas.
The website also offers statistics on restaurants, as well as general assessments of property in general in the area.
For convenience concerns, also ask yourself the following questions:
Is the home close to shopping?
How far are you from work?
How far is your family?
Where is the nearest hospital?
Is there quality entertainment nearby? (movies, mall, dining)
Search this type of information online through the Internet; websites such as Yelp can provide you both information and reviews on establishments around your new home.
Home Selling Checklist
1. Value your property
Have you had an appraiser give you an estimate of the value of your home?
If you haven't done so already, get a legitimate estimate for the value of your property from an appraiser.
An appraiser is a professional who will provide you with the value of your property based on how much other homes are selling for in your neighborhood, then by comparing your home to others that have sold.
2. Selling your home
Are you getting help from a realtor or do you plan to sell your home on your own?
You have the option of selling your home on your own, but it can be a long and draining process.
A realtor can help speed up how quickly you sell your house, but of course, he/she will get a percentage of the sale.
Figure out how much you will list your home for. Use the estimate provided to you by an appraiser as your guide.
When do you want your home sold? Do you want it sold within a month? Or are you willing to wait to see what kind of offers come in?
Give all prospective buyers a definite date by which you will stop accepting offers.
Will you stage your home?
Staging your home is part of the process of making it look presentable to prospective buyers.
Make sure you tidy up the place by cleaning the bathrooms, the kitchen, removing clutter.
Does your home need repairs? Is there a leaky pipe that you need to fix? Have you neglected to fix the broken dishwasher for quite some time?
Be sure to address this before you list your house.
3. Moving checklist:
Set a date for when you want everyone in the home to be fully packed and ready to move.
Are you leaving any fixtures (such as a chandelier) behind?
Determine what you will leave and what you will take so that you have a clear idea about major items that need disassembling and packing.