Save Market Savings Account 2023 Review
Our review of the Save® Market Savings Account looks at how consumers are able to earn very high returns while the deposits remain safely FDIC-insured.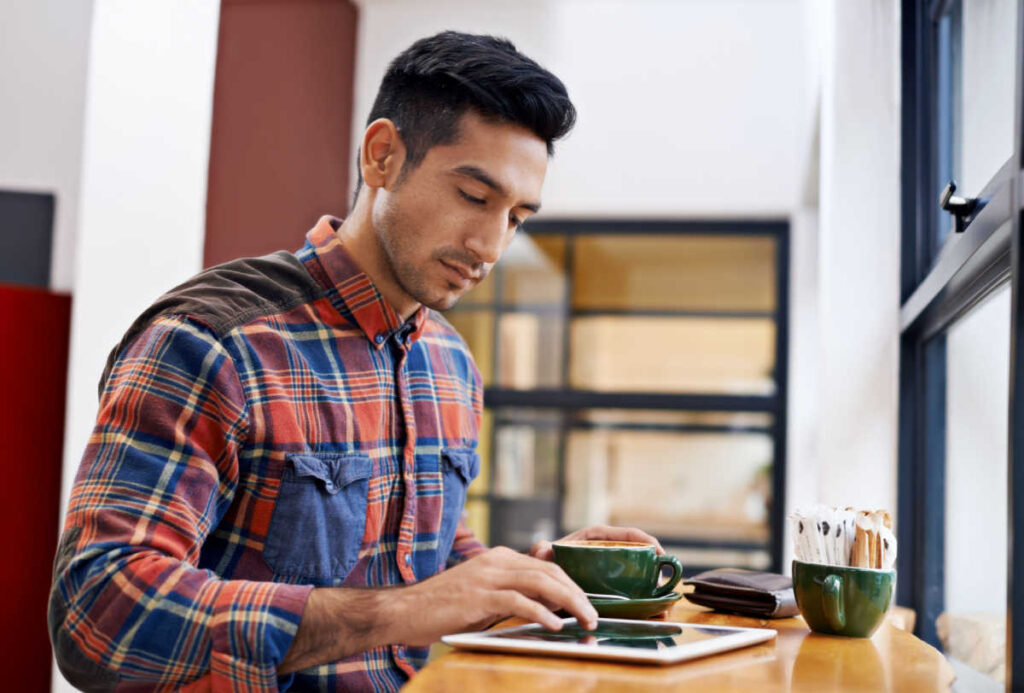 Opening a savings account can offer a secure place to keep your money. The best savings accounts offer competitive rates with minimal fees, and easy access to funds when you need them. 
The Save Market Savings Account comes with an exceptionally high annual percentage yield (APY). That's because it isn't your typical savings account. 
Save allows you to invest your savings while keeping your money in an FDIC-insured bank account. 
Curious about how it works? Our Save Market Savings Account review takes you inside the main features and benefits. 
Save Market Savings Account Pros & Cons
Extraordinary Market-Linked Returns
Savings account rates can vary greatly from one bank to another. With traditional savings accounts at brick-and-mortar banks, rates are usually low. Online banks, on the other hand, can offer much higher rates. 
So how does Save Market Savings measure up?
Compared to even the highest-yield savings accounts offered at online banks, Save easily outstrips them. 
But again, that's because saving with Save is different. When you open an account, you're actually getting a savings account through FDIC-insured Webster Bank. Save also opens an investment account for you at Apex Clearing. You deposit money into your savings account, which again is held at Webster Bank. Save, meanwhile, makes investments for you through Apex Clearing. 
Investment periods
The money you save remains invested for a period of 1, 2 or 5 years. Once the investment matures, you get back the original deposit plus interest earned less any applicable fees. 
In short, Save Market Savings gives you exposure to the best of both worlds.
You get a safe, secure deposit account that's FDIC-insured. Meanwhile, you also get the benefit of earning much higher returns than you ordinarily could with a savings account. 
Here are a few things to note about Save Market Savings:
Returns are not guaranteed
Any positive returns are subject to long-term capital gains tax
FDIC insurance coverage is capped at $250,000 per depositor, per account ownership type
Minimum deposit requirements range from $1,000 to $5,000
Withdrawal rules
You can withdraw money from your account before the investment term ends. But you might pay fees to withdraw from an investment early.
The best thing about the Save account is the rate of return you could earn.
One thing to note is that you can't open a joint account here. There are no minor accounts either. You'll have to look elsewhere for joint or youth savings options. 
How Much Does the Save Market Savings Account Cost?
One of the realities of opening a standard savings account is that you'll likely have to pay fees. Typical fees can include:
Monthly maintenance fees
Excess withdrawal fees
Transfer fees
Save works a little differently. With Save, you don't pay a monthly maintenance fee. You won't pay any set-up fees to open an account either. 
There is, however, a management fee. The fee is 0.35% and you only pay it when you earn returns on your savings. 
Save's management fee is similar to the fees you might pay at a robo-advisor. Robo-advisors invest your money for you using financial advice from an algorithm. 
Is Save's fee too high? 
Not really. It's actually pretty close to what you'll pay with other robo-advisor platforms. And it's well below the typical 1% annual fee that human financial advisors charge.
Accessing Your Savings Account
Accessibility is an important factor to consider when choosing a savings account. 
If you're using your savings to hold your emergency fund, for example, you might feel more comfortable knowing that you'll be able to get cash out if you need it. 
With the Save Market Savings Account, your only withdrawal option is transferring money to a linked bank account. 
If you need to manage your account, you can log in online. There's also a mobile app that you can download from the App Store or Google Play Store. 
Are Online Savings Accounts Better?
Online savings accounts can offer some advantages over savings accounts from brick-and-mortar banks. Some of the main benefits of saving online can include:
Higher savings rates
Lower minimum deposit requirements
Lower fees
Save checks off most of these boxes. 
Arguably, the main highlight of the Market Savings Account is the interest rate you could earn. Even when you put Save side by side with top online banks, Save's rates are higher. 
Save also allows you to skip monthly maintenance fees and other nuisance fees that you might pay at a traditional bank. 
In terms of the minimum deposit, you'll need $1,000 to open an account with the 1-year savings option. The minimum for the 5-year investment is $5,000. 
For that reason, Save might be a little more challenging for people who are just getting started with saving. 
If you're interested in online savings accounts, it's important to do some comparison shopping. Some of the things to consider with online savings accounts include:
Interest rates and APYs
Minimum deposit requirements
Monthly maintenance fees
ATM and excess withdrawal fees
Account access and convenience
Mobile and online banking features
Withdrawal or deposit limits
Customer service
You may also want to weigh other account options offered by the same bank. 
For example, you might want to open a high yield savings and an interest checking account in the same place. Or you may be looking for the best place to build a CD ladder. 
Looking at the bank's full range of products and services as well as the interest rates and fees can help you find the right savings option. 
Who Should Choose a Save Market Savings Account?
A Save Market Savings Account could be an attractive option for anyone who wants more than just a basic savings account. 
You might consider a Save account if you:
Are looking for a way to earn higher returns on your money without sacrificing FDIC coverage. 
Don't mind saving for a set term of 1, 2 or 5 years.
Have $1,000 to $5,000 to get started with saving. 
Is there anyone a Save account is not right for?
You may want to consider another savings option if you don't want to be locked in for a set time period. And it's possible you might lean toward saving at a brick-and-mortar bank if you want to be able to manage your account at a branch. 
Overall, the Save Market Savings Account offers an innovative way to grow your money. 
While the rates you could earn are not guaranteed, they're certainly tempting if you're hoping to grow your money. Comparing Save to other top high-yield savings accounts, CDs or money market accounts can help you decide if it's right for you.