TCF Bank Free Savings Account 2023 Review
Learn about the interest rates and fees of the TCF National Bank Free Savings Account -- a viable option to consider from a local bank.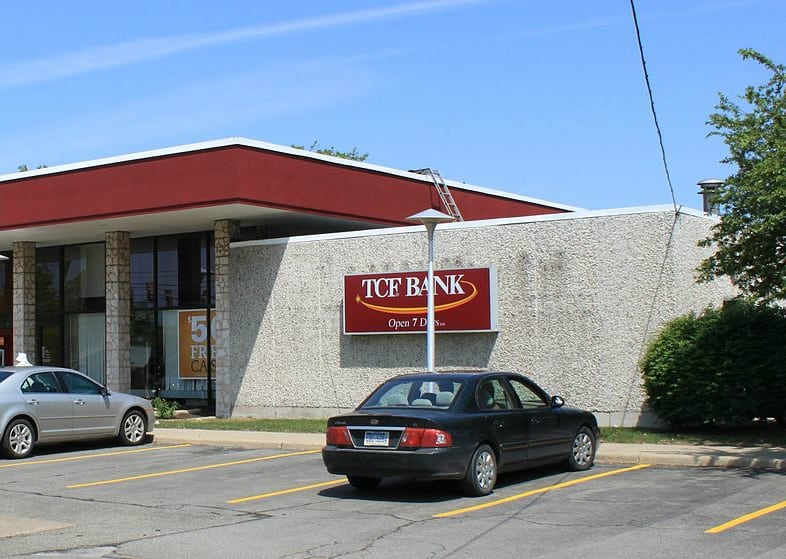 TCF Bank
Savings accounts are the second most popular type of bank account in the United States. Only checking accounts are more common than savings accounts.
It's not hard to understand why savings accounts are popular. They give consumers a safe place to store their extra cash.
They also pay interest, helping consumers grow their savings over time.
Because savings accounts are offered by nearly every bank in the country, banks have to compete to draw new customers.
Banks are constantly changing their interest rates, offering sign up bonuses, and adding new features to get customers to open an account.
This competition is good for you because it means you can get a great deal by shopping around.
TCF Bank, based in Minneapolis, Minnesota, operates a network of more than 321 branches in the western United States.
It aims to serve consumers in the region with a variety of useful bank accounts, including the TCF Bank Free Savings Account.
Learn everything you need to know about the TCF Bank Free Savings Account.
In this TCF Bank Savings Account review, we'll compare rates, fees, and services to other national and online banks.
TCF Free Savings Account Pros & Cons
Compare Savings Options
Be sure to check out more savings accounts worth considering:
TCF Bank Keeps Your Money Safe
Savings accounts serve two primary functions: keeping money safe and helping money to grow.
The TCF Bank Free Savings Account succeeds at keeping money safe.
Like nearly every American bank, TCF Bank is insured by the Federal Deposit Insurance Corporation. This insurance means that your savings are safe as possible.
The FDIC was formed after the Great Depression to help restore confidence in the American banking system.
The way the FDIC did this is by insuring deposits at American banks. Today, the FDIC offers insurance of up to $250,000 per account type, per customer at a bank.
If you deposit money to your TCF Bank Free Savings Account and TCF Bank later goes bankrupt, the FDIC will reimburse you for any amount lost, up to a limit of $250,000.
It's important to note that this limit is by account type.
If you have two savings accounts, you only get insurance on the first $250,000 in combined balance.
You can get more insurance by opening a joint savings account, which will get its own $250,000 in insurance.
Not the Best Rate
Another function of savings accounts is that they help your savings grow. They do this by paying interest on the money that you deposit.
The TCF Bank Free Savings Account does pay interest, but it pays a very low rate.
You won't increase your interest rate if you deposit more. You'll just get the same low rate.
The interest rate you earn is important because interest also plays a role in keeping your money safe.
Over time, money tends to become less valuable. This process is known as inflation. You've probably experienced it in your own life. Think about how much groceries, toys, or gas cost when you were a child. Now compare those prices to the prices you pay today. Inflation is the culprit in making things more expensive.
Like interest rates, inflation rates are expressed as a percentage.
If inflation is 2% this year, things that used to cost $1 will cost $1.02 at the year's end.
You want to earn a rate of interest that is greater than or equal to the inflation rate.
If you do, your savings' value will stay the same or increase over time.
If you earn a lower rate of interest than the inflation rate, your savings will actually lose value over time.
Pay No Monthly Fees
In recent years, many banks have started to impose monthly fees on their basic savings and checking accounts. Banks do this for two reasons.
The first is that bank accounts aren't free to manage. The bank has to pay for employees who can manage your account and make sure that your money is where it's supposed to be.
The second is that fees are a good way to influence customer behavior. Banks that charge monthly fees will usually offer ways to avoid these fees.
You may need to maintain a large balance or make a monthly direct deposit.
Whatever the case is, these requirements usually involve the bank making more money.
One of the biggest draws of the TCF Bank Free Savings Account is that it does not charge a monthly fee at all.
You won't have to jump through any hoops to get the fee waived.
The only requirement is that you must have a TCF checking account to open a TCF Free Savings Account.
Other Fees
When you open a savings account, the biggest fee to worry about is the monthly fee.
Monthly fees are common and have the potential to eat into your savings over time.
There are some other fees that you may be charged if you have a TCF Bank Free Savings Account. Though they aren't common, it's still good to be aware of them.
TCF Free Savings Account Fees
| Type of Fee | Fee |
| --- | --- |
| Monthly Maintenance | $0 |
| Excess Withdrawal | $15 |
| Stop Payment Fee | $35 |
| Returned Item Fee | $20 |
| Non-Sufficient Funds Fee | $37 |
| Domestic Incoming Wire Transfers | $15 |
| Domestic Outgoing Wire Transfer | $30 |
Get Overdraft Protection for Your Linked Checking Account
One of the requirements to open the TCF Bank Free Savings Account is that you also have a TCF checking account. When you sign up for the savings account, you can also sign up for overdraft protection transfers.
When you use your debit card to make a purchase using your checking account's balance, the money will be deducted from your account immediately.
If you make a purchase for more than you have in your account, TCF Bank may decide to cover the difference for you.
If TCF Bank does cover the transaction, your account's balance will go into the negatives. You'll also be charged a $37 overdraft fee.
This huge fee makes overdrawing a painful experience.
If you sign up for overdraft transfers, money will automatically be moved from your savings account to your checking account to avoid an overdraft.
The fee for this service is only $10, so you'll save $27 each time you overdraft your checking account.
Access Your Cash at TCF ATMs
Savings accounts are intended to be a place to keep your long-term savings. You shouldn't be withdrawing money from your savings account on a regular basis.
Doing so will reduce the amount of interest you earn, defeating the purpose of the account.
In fact, savings accounts limit the number of electronic transactions you can make each month to prevent people from making too many withdrawals.
Still, there are situations where you need quick access to your savings. Savings accounts are a good place to keep your emergency fund.
If you wind up in an emergency, you'll need to get money from your account.
The TCF Bank Free Savings Account offers a free ATM card that you can use to make withdrawals from your account.
There are no fees to pay if you use the ATM card at a TCF Bank ATM. That makes it easy to withdraw the cash that you need when you need it.
If you have a debit card for your TCF Bank checking account, the two cards will be combined into one card.
You can use the same card to make withdrawals from either your checking or savings account.
How It Compares
When you're planning to open a new savings account it's easy to be overwhelmed by the options available to you.
Though it can be overwhelming, you should do your best to find the right account for your needs.
Choosing the right savings account can make your financial life much easier and help you avoid paying hefty fees.
When comparing accounts, start by looking at their fee structures. Look for accounts that don't charge any monthly fees.
At a minimum, choose an account with easy to meet fee-waiver requirements. You don't want to struggle to avoid each monthly fee.
Next, look at the interest rates offered by each account.
If everything else about the accounts is the same, choose the account with the higher interest rate. Settling for a lower rate is like giving up free money.
Finally, look for special features that you might find useful. Some savings accounts offer services like overdraft protection.
Others offer software that you can use to manage your finances.
How valuable these services are - depends on your needs, but they are definitely worth looking into.
The Final Verdict
The TCF Bank Free Savings Account is a fine savings account, especially if you already bank with TCF.
While it doesn't excel in any particular category, it doesn't have any significant drawbacks.
Unless you already bank with TCF, look into online savings accounts.
They can pay more interest and offer more valuable special features without charging any monthly fees.