7 Ways to Give Back When Traveling
Traveling is an eye-opening experience and a privilege for many people. Here are a few ways that you can give back while traveling.
Traveling is an eye-opening experience for many people. It allows you to explore some of the world's greatest monuments, taste unique cuisines, and experience a variety of cultures. More than that, it also allows you to appreciate the things you have in life. For folks hoping to make a difference while on vacation, there are several options for you to give back while traveling.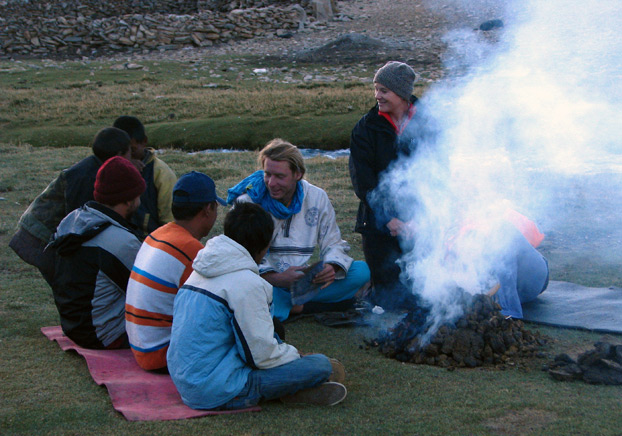 Besides the obvious -- volunteering -- there many options for you to give back in ways small and large. Here are seven ways that you can give back when you travel.
1. Donate your change
Bring some of your loose change with you to the airport for a good cause. A partnership between UNICEF and the international airline industry called Change for Good lets travelers donate their loose change to help children around the world. Established in 1987, the program collects unused currency from passengers and converts the money into materials and services to help vulnerable kids.
2. Donate to a foreign organization
Whether you want to help a child, feed the hungry, or educate women -- there are a ton of foreign charities and organizations for you to choose from. Websites like Universal Giving allow you to support a variety of causes. Some organizations even encourage you travel to the places you donate to so that you can see how your money is helping improve the local community.
It's likely that you won't be able to get a tax deduction for giving to a foreign charity, but there are some exceptions. The IRS says organizations that are domestically formed, but have foreign addresses and carry activities in foreign countries are treated the same as charities located in the U.S. in regards to limitations in deductions. Certain organizations with Canadian addresses might be eligible for deductions. Aside from these exceptions, though, contributions to a foreign organization are not tax deductible.
3. Microloans
Several organizations allow you to contribute a small amount of money, which is used by entrepreneurs in developing countries to start or expand small businesses. Kiva and Investours are two organizations that let you lend to people around the world. Your contribution can have a considerable impact on someone else's life.
4. Bring school supplies or clothes
Wherever you're traveling, chances are there's a local school that could benefit from your help. Packing pencils, band-aids or clothes won't take up much space in your luggage, but it will have a big impact on the people you donate the goods to. Websites like Pack For A Purpose or Together For Good make it easy for you to donate your supplies or clothes to a local school or charity.
5. Support local
Instead of spending your money on mega-corporations and franchises, try using your purchasing power to prop up local businesses. Spending your dollars to support local farmers, traders, or artisans helps ensure that small businesses and entrepreneurs can stay afloat. It also helps ensure that you are giving back to the local economy.
6. Participate in a hotel outreach program
Did you know that many hotels and resorts actually have special outreach programs for guests to volunteer and give back while on vacation? Ritz-Carlton has a Give Back Getaway program, which allows guests to join employees on a half-day volunteerism experience to benefit local communities. The Doubletree Hotel chain has a program that donates to youth causes called Teaching Kids to CARE.
Check in with your local branch to see how you can help volunteer. Fairmont Hotels & Resorts also promotes giving back to the local community. In fact, last September it began a month-long charity initiative -- encouraging hotel employees and guests to work with local organizations.
7. Travel responsibly
Some organizations like Epic Road allow you to take trips to make a difference wherever you're visiting. Epic Road's immersive travel experience combines great adventures with thought-provoking humanitarian and conservation initiatives. Other organizations promote green tourism. Responsible Travel requires companies offering trips through its website to meet stringent environmental and social criteria. Even if you don't take a socially responsible vacation, you can still travel responsibly by taking a tour from a company that benefits the local community.
Related Stories:
15 Ways to Travel For Free (Or At Least More Cheaply)
The 5 Most Inexpensive Ways to Travel
How to Select a Travel Rewards Credit Card