15 Ways to Travel for Free Abroad
Learn how to 15 ways to travel for free or at least on the cheap abroad.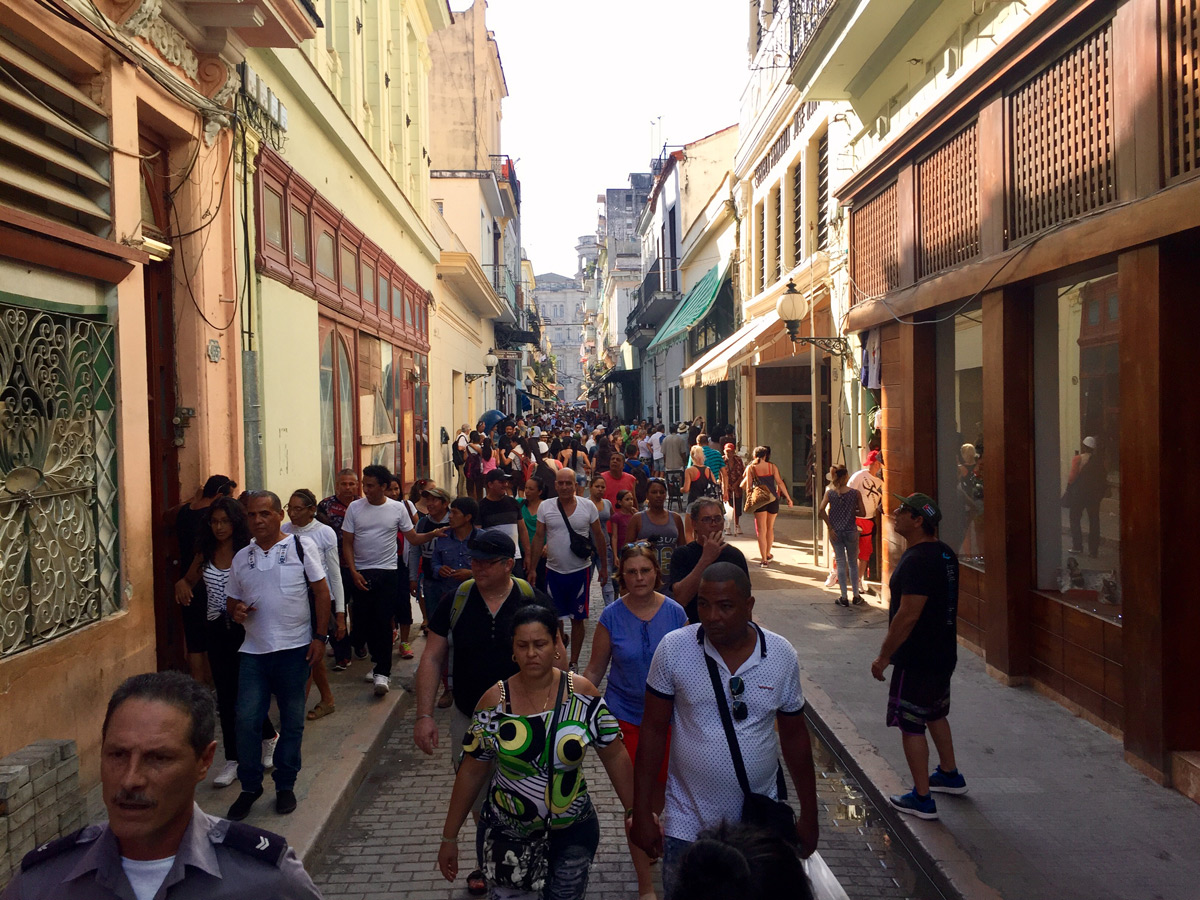 Travel offers unique experiences. It opens your eyes to other cultures and broadens your worldview -- and can also be very expensive. According to a report from the Bureau of Labor Statistics, U.S. households spent, on average, a total of $1,415 on transportation, lodging, food and beverage, entertainment, and gifts while on vacation and pleasure trips.
Little fees -- parking at a garage close to the airport, paying to check in a bag, traveling within your destination -- can add up. And then there are airfare and accommodation costs. Despite these expenses, Americans are still flying the friendly skies and hitting the highways. Wouldn't it be nice, though, if you could travel -- for free? Unfortunately, unless you win a contest, you can't actually travel without paying a little something -- whether it's time, money, or a sign-up fee. But there are a several ways you can travel on someone else's dime or cut down considerably on costs. Sure, you might have to volunteer or work part of the time, but at least you're doing it abroad! Here are 15 ways you can travel for free:
1. Teach English
Teaching English is in high demand worldwide, making this one of the most lucrative work/travel options. Many agencies or government organizations will provide housing expenses and give you a salary. Some may even cover the cost of your flight. The requirements for different programs vary, so be sure to look into the rules of any program you are considering. Many programs, for instance, require TEFL (Teaching English as a Foreign Language) and TESOL (Teaching English to Speakers of Other Languages) certificates before you can apply to teach abroad.
2. Use your credit card rewards points
Technically, you will have to spend money in order to rack up enough miles or points to travel using a rewards credit card. That said, sometimes just signing up for a card will score you miles or points and after accumulating enough, you can use them to purchase flights, upgrade your seat, rent a car or hotel. The best travel rewards cards have minimal restrictions and low fees.
3. House swap
If you've got a home that you're willing to let others sleep in, there are a bevy of websites that allow you to swap homes with someone else for a period of time determined by you and the other party. The sites might require a registration fee to advertise your home, but if you get to spend a summer in Italy, who's complaining? Even if you're not actually on vacation, you can still rent out your home while you're out of town for work purposes (or if you've got a second home), which can provide more cash to fund future travel adventures. Just be sure to screen candidates carefully.
4. House sit
Keeping an eye on someone's house while they're away is a great way to save on accommodation (and food) costs. House sitting allows you to stay in some really cool places that might be off the typical tourist beat, which can give you a more immersive traveling experience. Of course, house sitting will take a fair amount of planning ahead to sort of the details, but that's a small price to pay for free accommodation.
5. Crash on someone's couch
Websites like GlobalFreeloaders
or BeWelcome bring like-minded travelers together to provide cultural exchange and free accommodation. The experience allows you to potentially form new friendships and get an "inside" perspective on the city where you are staying. Participants can choose the level and amount they want to interact with their guests, so anything from serving a home-cooked meal to a tour of the area might be offered. If you're interested in traveling this way, make sure you're comfortable wherever you stay. And be sure to up your doors to let people crash at your place when you're at home.
6. Become a WWOOFer
Do you like working on farms? Are you interested in experiencing life in a rural area? The World Wide Opportunities on Organic Farms gives travelers the opportunity to volunteer on a farm in exchange for food, accommodation, and learning opportunities. The length of stay is determined by you and your host. Among the places you can WWOOF: Australia's Kangaroo Island and Northern Thailand. WWOOFers generally don't receive financial compensation and travel costs aren't paid for, but that shouldn't be an issue for intrepid travelers.
7. Work as an au-pair
An au-pair is a young foreign person who helps a family with housework or childcare in exchange for food and accommodation, as well as a monetary allowance. Working as an au-pair means you will spend a lot of time with a family, particularly the children. If you're interested in becoming an au-pair, there are several websites you can use to find out more information and to get an idea of where opportunities are available. While searching, make sure that you choose a host family you get along with and whose values match yours. Don't just look at the potential perks you might receive.

8. Work on a cruise ship or crew a yacht
If you're a fan of sailing the seas, consider working on a cruise ship. Depending on the job you have aboard the ship, you might have the chance to hit up a ton of port stops (if you're cleaning, maybe not so much). If you're knowledgeable in seamanship -- or have culinary or navigational abilities -- you might also consider becoming part of a yacht crew. A website like Crewseekers International brings together yacht and boat owners and provides opportunities for you to travel. Note: there is a membership fee.
9. Become a tour guide
If you're passionate about travel, perhaps you were meant to be a tour guide. If you have knowledge about the area where you live, you can start by giving tours locally to gain experience (maybe even for free to start). If you're interested in receive tour guide training, you can attend a program at International Tour Management Institute or the International Guide Academy. There are also several online options.
10. Apply for scholarships or fellowships
There are many grants or fellowships that will allow you to travel. Recent college graduates can apply for a Marshall Scholarship. Students, scholars and journalists can apply to receive a Fulbright fellowship. These scholarships and fellowships will cover many of the fees and costs typically associated with travel. Of course, you have to meet the requirements in order to apply. But getting a scholarship or fellowship will allow you to travel while gaining scholastic or professional development.
11. Join the Peace Corps
If you're seeking adventure and want to make a difference in a developing country, consider applying to volunteer for the Peace Corps. Volunteers travel abroad to a developing country for 27 months to promote world peace and friendship. The Peace Corps provides volunteers with a living allowance that enables them to live in a manner similar to the local people in their community and provides medical and dental care plus the cost of transportation to and from your country of service. Upon the completion of service, volunteers are paid $7,425 to help with the transition back home. Of course, the experience isn't for everyone so be sure that you're ready to make the commitment.
12. Volunteer or apply for an exchange program
First things first, the ability to travel should never be your primary motivation for volunteering. That said, if you're interested in volunteering your time to a worthwhile cause abroad or away from your home, you might be able to get some help by connecting with an organization or getting someone to sponsor you. Sometimes you just get lucky and end up volunteering for an organization that funds all or part of a service trip abroad. Websites like Idealist or Workaway have several volunteer options listed on their websites. In addition to volunteering, some organizations like the Lions Club or Rotary Club might support your community service work with a grant or offer cultural exchanges allowing you to travel.
13. Crowd fund
Do you have a passion project that might benefit a lot of people, but don't have the funds to create it? Maybe you have a project that would benefit locals in a developing nation or want to volunteer to help people, but can't afford the travel costs. If you need to raise funds for your passion project, try to get support by using a crowdfunding platform like Kickstarter, Indiegogo, or GoFundMe. Family, friends, and the public might find value in your project and help fund all or part of your trip.
14. Enter a contest or challenge
Sure, you may not win. But would it hurt to enter a contest? There are a ton of travel contests out there, you just have to find them. Try searching online or looking at tourism and adventure travel websites to start. In addition to contests, you can also enter partake in a charity challenge, where you can go on a long hike or multi-day cycling trip to raise money for charity. While these challenges aren't typically free -- you might have to pay for all or part of you travel -- you might be able to raise funds for your trip by crowd funding or getting a sponsor.
15. Get creative
If you have good bartering skills maybe you can pick up part-time or casual work in exchange for accommodation or to make a quick buck. Perhaps you can carpool or hitchhike across a country (be careful). If you possess strong artistic qualities -- the ability to paint or write -- you can sell your work or freelance in exchange for accommodation or free travel. Happy travels!