7 Ways to Save on Summer Camp Costs
For many parents looking to keep their children busy during the summer months, overnight camps are an attractive option. Here's how you can save on costs.
For many parents looking to keep their children busy during the summer months, overnight camps are an attractive option. Camps help build self-confidence and self-esteem, allow kids to build social skills and make friends, and are generally safe environments. From sports-focused camps to performing arts, coding camps to weight loss ones -- finding something to match your kid's needs and interests shouldn't be a problem. But sometimes paying for camp can be.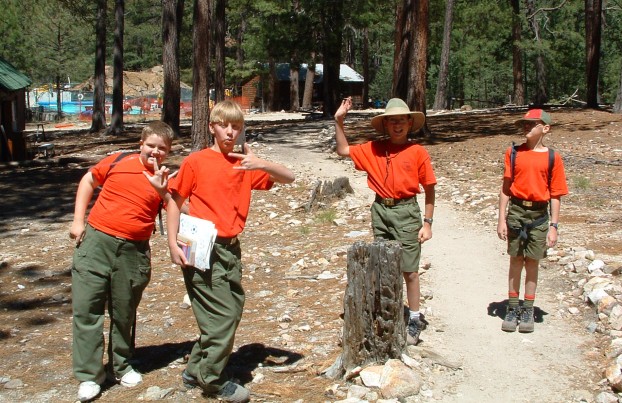 Depending on the type of camp your kid signs up for, costs can be unwieldy and even obscene. A full summer session at Camp Winaukee, an all-boys sports and adventure camp in New Hampshire, will cost a cool $10,800. Not to be outdone, the all-girls camp Tripp Lake costs $11,400 for a summer of adventure. And for equine lovers, $15,100 can get you 10 weeks of horse riding and a trip to New York and Southampton if you pony up the cash to attend International Riding Camp.
Why the steep cost for those camps? Location, for one. Many of the elite camps are located in the New England states, surrounded by some of America's most beautiful mountains and lakes. And state-of-the-art facilities -- many of which remain unused the rest of the year and require a lot of maintenance -- dot the idyllic landscapes. Some specialized camps have specific activities with top coaches and teachers that allow campers to improve their skills. While other camps offer a wealth of activities that parents think might help give their kids a leg up when it comes time to apply to colleges.
If you don't have $10,000 to spare, thankfully there are more affordable options. According to the American Camp Association, fees to attend less prestigious summer camps can vary from less than $100 to more than $1,500 per week. Don't feel discouraged if you aren't sending your kid to one of the elite camps. The quality of a camp really has nothing to do with the price of what it will take to send your kid there. Quality has a lot to do with health and safety, the facilities on site, staff training, and the variety of programs offered -- those are criteria you should keep in mind when looking at different camps.
If you're looking to send your kid to a camp this summer, here are a few tips to help you cope with the costs:
1. Keep an eye out for discounts
Registering early, making a deposit before a certain deadline, referring others to the camp, or enrolling multiple kids can help you score a discount. Camps that are on the pricier end or even mid-range should offer a couple of discounts.
2. Research flexible sessions
If you can't afford to send your kid to camp for the entire summer, look into shorter sessions. Some camps offer short, three-day programs, others have sessions that last a few weeks.
3. Pay on a sliding scale
Depending on your income, some camps might allow you to pay less than the advertised price. Ask the camp your child is interested in whether they have a sliding fee scale.
4. Attend the same camp as last year
If you are a returning camper, you might receive a lower rate than first-timers.
5. Look for scholarships and financial aid
Some camps give out scholarships to hopeful campers in need. One place to start looking for scholarships: the American Camp Association, whose camp community contributes millions of dollars annually to scholarships. You might also look into applying for financial assistance, especially for camps that cost more than $1,000 to attend.
6. Stick with cheaper camps
The Boy Scouts and Girl Scouts offer affordable summer camp options (though your kid might have to be affiliated with the organization) as well as the YMCA. Many religious organizations might offer church camps that are affordable and nonprofits may sponsor day camps for children who qualify. Even if you can't afford to send your kid to a weeks-long camp, your local parks and recreation department might offer one-day camps.
7. Ask for help
It never hurts to ask a camp director about what help might be available.
Related Stories:
6 Ways to Save on the Costs of a Road Trip
Keep Costs Down: 5 Summer Travel Secrets
5 Classic Summer Jobs: How Much Can You Earn in 2014?