How to Save on the Costs of a Road Trip
Planning to take a road trip soon to visit prospective colleges, for spring break, or summer vacation? Here are some tips to help you save on costs.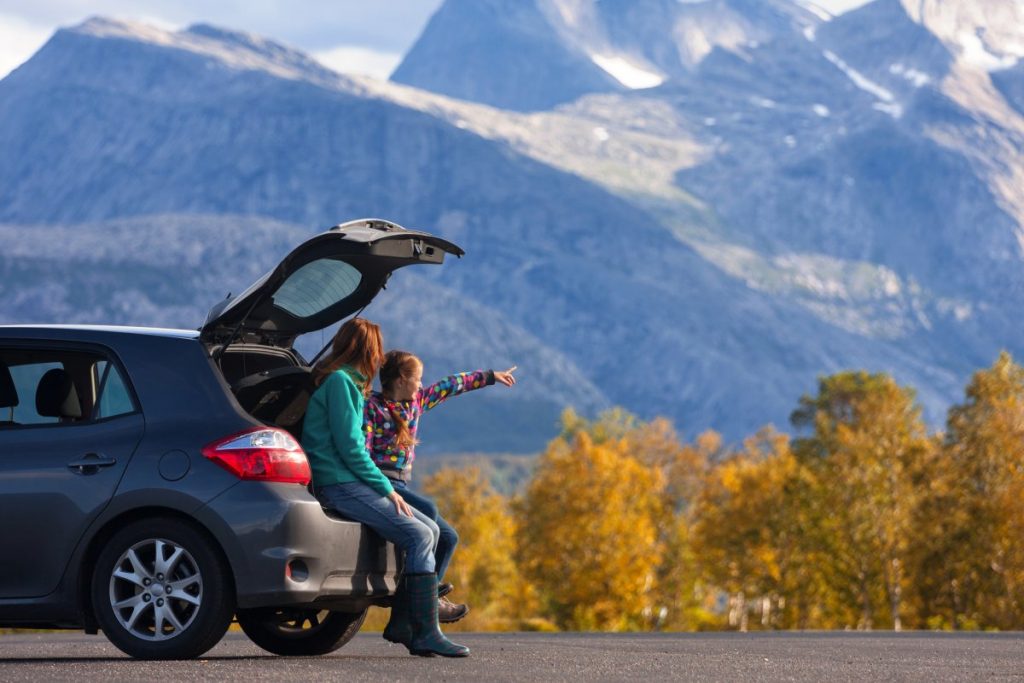 Coming out of the pandemic, it would be no surprise that some Americans may be reluctant to return to full-fledged air travel. So, it's likely that many consumers will turn to road trips to satisfy that growing appetite to travel again.
But, road trips can get quite expensive too.
Planning Will Save You the Most
While road trips often offer more flexibility with your itinerary, the room for spontaneity can end up costing you significantly more. Planning some parts of your trip will offer multiple opportunities to save.
Maintenance
Going on a road trip with your own vehicle? It would be a good idea to perform what maintenance you can to make sure that the car is ready for long periods of time on the road.
Otherwise, the cost of a breakdown, tow and subsequent accommodations can end up breaking the bank.
Food
Preparing your first few meals will likely save a chunk of change. Furthermore, a cooler is more than enough for a few simple breakfast meals to get your days started. Snacks can also help hold you over without resorting to expensive fast food.
Attractions
Settle on a few attractions that you're going to visit or things that you're going to do. For example, if you know you're entering a handful of national parks, you might consider the $80 "America the Beautiful" annual pass instead of paying every entrance fee as you go.
Camping
Many road trippers are going to consider camping (not just because it saves money). Popular campsites will likely require reservations and permits that must be obtained months in advance -- you won't be able to roll up into these campsites and be able to stay at the campground.
Priceless Travel Credit Card Perks
The best travel credit cards on the market will offer a long list of benefits that can come in handy during road trips.
Auto rental collision coverage
If you're renting a car for your road trip, paying with certain credit cards will make you eligible for reimbursement to cover damage due to collision or theft.
Therefore, you can decline the collision damage waiver offered by the rental company.
However, if you don't have your own auto insurance policy, you might still want to opt for supplemental liability coverage, especially if you have sizable assets to protect from any lawsuits.
Note, depending on the credit card, the complimentary auto rental collision damage waiver may offer primary or secondary coverage. If it is secondary, claims go through other sources first (the rental company or your personal policy). Chase Sapphire Reserve is one popular travel credit card known for primary coverage.
Roadside assistance
Roadside assistance comes in handy for those minor disruptions to your drive -- not just for road trips.
It may include services such as:
Tows
Flat tires
Fuel delivery
Jumpstart
Getting locked out
Some cards also pay for part of the fees for these services.
Trip cancellation/interruption
Trip cancellation and trip interruption insurance will refund you (up to a certain amount, varies by card) for prepaid, non-refundable expenses paid on the card.
For road trips, this coverage will likely extend to any lodging accommodations or scheduled tours.
No one wants unexpected inconveniences to throw off travel plans, but they can happen. With this coverage, at least you'll get some money back.
Lodging
On a road trip, it is very likely that lodging will be the biggest spending category. So, any efforts to reduce the cost of lodging may lead to notable savings.
Redeem credit card points wisely
It's a great idea to get free hotel nights with your credit card rewards points. But, remember to redeem these hotel nights in the most efficient way possible.
For instance, some credit card rewards programs allow your points to be redeemed for a bonus value.
Additionally, you may be able to transfer points to partnered hotel loyalty rewards programs. Those points may be worth more when transferred to those programs -- possibly allowing you to redeem more free nights or upgraded accommodation with fewer points.
Disregard the amenities
A hotel will probably be used only for sleeping and showering. You don't have pay for the luxurious amenities that won't be used anyway.
Camping
For many, camping is the go-to lodging option for road trips. Not only does it save a bunch of money, it offers the opportunity to connect with the outdoors.
The per-use cost of camping gear (or rental of such gear) will likely cost less compared to hotels. That said, remember that campsites may require that you reserve and buy permits far in advance.
Conclusion
Planning to take a road trip soon to visit prospective colleges, for spring break, or summer vacation? Driving down America's highways past some of our nation's biggest monuments or most scenic routes is a great way to pass the time. But if you're not careful, expenses can easily add up.
With so many Americans traveling by car, it's a good time to review ways you can save on a road trip. Before you even hit the road, make sure to set a budget. Doing so will help keep your spending in check when it comes to putting money away for lodging and food.