How to Avoid Having to Work Until You're 80 Years Old
Wells Fargo surveyed 1,000 adults with incomes less than $100,000 annually to see what their retirement goals were.  About 30% of those surveyed plan to delay retirement and work until they are at ...
Wells Fargo surveyed 1,000 adults with incomes less than $100,000 annually to see what their retirement goals were.  About 30% of those surveyed plan to delay retirement and work until they are at least 80 years old, which is 25% more than last year.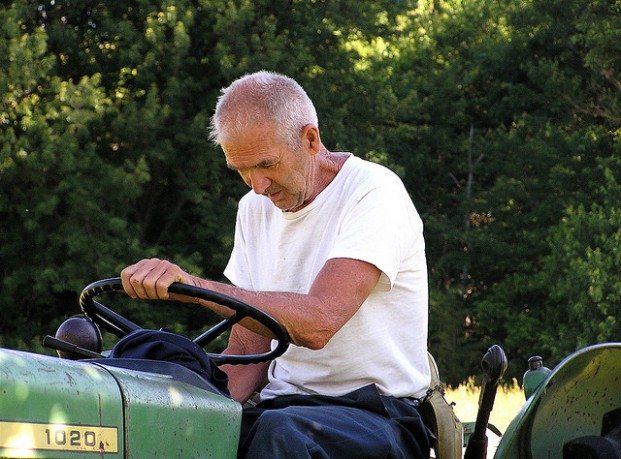 Additionally, almost 70% of those surveyed expect to work during their golden years because their retirement savings and benefits aren't expected to be enough. If you're afraid you are headed for the same path, here's how to avoid working 'til your 80:
Know How Much You Need to Retire
If you haven't figured it out already, one of the most eye opening exercises you can do is calculate how much you'll need when you retire. The president of the Employee Benefit Research Institute, Dallas Salisbury, uses the Rule of 33 to anticipate how much an individual will need during retirement.  Basically, he suggests multiplying what you will spend during your first year of retirement by 33 to figure out how much you will need.  You can then subtract what you'll get from Social Security. Or, he offers another way to figure out what you need to retire is to assume you need to save 15 to 25% of your income every year, starting with your first job.
In an article on USNews, the director of Boston College's Center for Retirement Research, Alicia Munnell, says that an individual who starts saving for retirement at the age of 35 and plans to retire at the age of 67, can save 18 percent of his or her income if there is a 4% return.  This, combined with Social Security, would be enough to last through retirement.
There are a number of online retirement calculators that will help you estimate how much you need to retire.  Most calculations for retirement savings will put people over the one million dollar mark if they hope to retire around the age of 67. If you don't want to work until the day you die – it's necessary to figure out how much you need to save and start making a plan to save it.
What Prevents People from Saving For Retirement
The most pressing concern for about 50% of middle-class Americans is paying their monthly expenses, and as a result, retirement savings are second on the list of priorities. The majority of people with inadequate retirement savings understand the importance of saving for retirement – but they find themselves short of cash after paying their living expenses each month.
Financial experts generally recommend paying yourself first before you do anything else.  You can do this with a payroll direct deposit from your paycheck to a company sponsored retirement plan, a savings account or investment of your choice.  If you have employer matching retirement accounts, you should absolutely save as much as your employer will match – otherwise you are just leaving money on the table!  The more you save now, the better off you will be when it comes time to retire – but if you are living paycheck to paycheck, you can start out slow.  To get into the habit of saving, start with a small amount of $2 to $5 per pay period, for example, and have it go into a savings account.  If you get a raise, or pay off some of your existing debts, start gradually increasing the amount you are saving.
Consider Passive Income Streams
If the idea of working until you're 80 years old is depressing, but you are concerned you aren't going to have enough money in savings or investments to support yourself throughout retirement you might also consider a passive income stream.  Passive income is money you earn without a direct exchange of your time – royalties on book sales, earnings from a business that you own, investment income, and earnings from rental properties are all possible examples of passive income.  If you successfully establish a source of passive income, you can continue to receive money even after you stop working to help supplement your retirement benefits and savings.
If after reading all this, it still looks like you'll have to work until you're 80, don't despair. It's time to consider last-minute retirement planning.