Why You Can't Get Approved: Commercial Real Estate Loans
The worst may be over, but the financial crisis still lingers for many banks and their customers in the form of bad commercial real estate loans.
The distressed loans harm banks because they weigh down their balance sheets, and in some cases, threaten to cause the banks into failure. Consumers are affected because unstable banks are less likely to issue loans to customers who might otherwise be deemed creditworthy.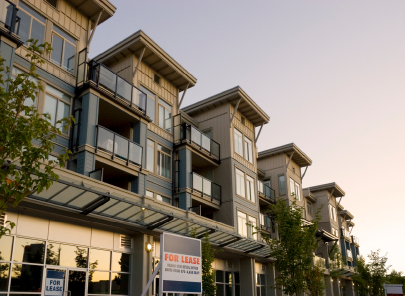 Medium-Sized Banks Hit Hard
The banks hit the hardest by the poor performance of commercial real estate loans are mid-sized institutions such as First Citizens Bancshares and Dime Community Bancshares. Each of those banks had more than 57% of their total loans secured by commercial real estate, according to CFO.com.
Five of the 44 U.S. banks with more than $1 billion in assets reported that 10% of their loans were non-performing. A non-performing loan is one that does not accrue interest for the bank. Bank of Florida, which had three affiliates shuttered this year, recorded nearly 15% of its loans as non-performing.
Big banks aren't completely exempt from the weight of bad commercial real estate loans. Twelve of the 53 largest banks in the U.S. would need to improve their performances to meet regulators' minimum standards, according to the International Monetary Fund. Overall, the delinquency rate of commercial real estate loans in the U.S. has jumped from less than 4% in early 2008 to more than 8% this year.
How This Affects You
When a bank's balance sheet is crowded by bad loans, it doesn't necessarily have space to offer you a loan. We've seen in the past several years the negative effect of banks' hesitance to offer credit in sagging consumer spending and housing markets. When you can't get approved for a mortgage, you can't buy a house. When you can't get approved for a line of credit, it hinders your ability to contribute to consumer spending, which is a huge part of the U.S. economy.