Cash Back Credit Cards With Bonus Categories
Cash back credit cards have bonus categories that rewards you with more cash on select purchases made on your card.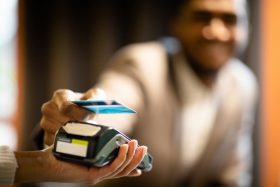 In the vast sea of cash back credit cards, there are certain cards that will focus on consumer spending in specific spending categories. While a mundane card might provide only 1% cash back on purchases, a more attractive card would give extra cash back on select purchases in addition to 1% cash back on all other purchases.
For example, the American Express Blue Cash Everyday card offers 3% cash back at supermarkets (on the first $6,000 per year in this category), 2% cash back at department stores and gas stations, and 1% cash back on everything else.
There are also some cards that offer bonus cash back on different categories that change on a quarterly basis, and these categories are not necessarily announced ahead of time.
One popular example is the Chase Freedom card. Starting last January, cardmembers were able to earn 5% cash back on specific purchase categories at participating retailers and 1% cash back on everything else. These categories change every three months and may show up more than once during the year. The categories are often timely for the purchases that are common during that particular quarter. For instance, Chase Freedom is known to offer 5% cash back at movie theaters and gas stations during the summer months, when people tend to watch the latest summer blockbusters and use their cars for travel.
If you're interested in the cash back-earning potential of these credit cards, your spending evaluation will help weed out the cards that prove to be of no major benefit to you. Getting a credit card with bonus cash back on groceries won't yield significant cash back for someone who tends to dine out.
For credit cards with non-changing bonus cash back categories, you can simply compare your top spending areas to the card's cash back categories.
For credit cards with changing cash back categories, the strategy could be a hit or a miss, but at least you can make an educated guess when selecting a card.
If the complexity of such bonus cash back credit cards seems to make everything more confusing to you, then you should read the next step.