First, Determine Your Credit Score
850-750: Excellent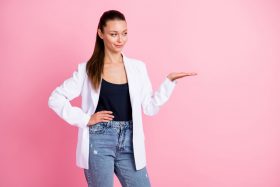 The first step you must take to choose the right credit card for bad credit is to figure out exactly where your credit stands. Can you open a credit card account at all? Or is it just hard for you to open a credit card with a low interest rate? This is important; this score will determine which type of credit card account you should open.
You can view a copy of your credit score and history for free, online. Everyone is entitled to one free copy of their credit score each year. Once you have a copy of your score (you can visit AnnualCreditReport.com to obtain a copy) take a look at where it stands. This will determine the next course of action.
Credit score range and meaning
850-750: Excellent
749-700: Very Good
699-650: Good
649-600: Average
599-550: Poor
549-300: Very poor
A poor credit score means you failed to make a decent amount of your payments on time. The good news is, you can probably get it back to average standing in about a year or two, as long as you are diligent about raising your credit score. Of course it depends on what your credit score is. If it is very poor, you will need to give it a longer period of time before you can see changes in your score.
A bad credit score tells lenders you did to make the majority of your monthly payments on time. A low score greatly limits your options to open a new credit card, but that does not mean you cannot open one entirely. If you have received offers for credit cards in the mail, be weary, as the terms of opening a new credit card might come with things like annual fees and a high interest rate.
Choosing a credit card
The purpose of opening a new credit card is to help you reestablish your credit score so that it is in good standing. By opening a new line of credit and paying your monthly bills and debt on time, you can slowly work your way to an average or better credit standing.
0There are two types of credit card options for those with bad credit -- with the first type being a secured credit card. The second is a balance transfer credit card. Both come with unique features that can help a person rebuild his or her credit.