File Your Tax Returns for Free With Free File Through the IRS
Tax season is underway and the Internal Revenue Service is, once again, offering its Free File program to many taxpayers.
Aside from the rush to get all tax documents ready for filing tax returns by the deadline, taxpayers dread the costs of fees to tax preparation professionals.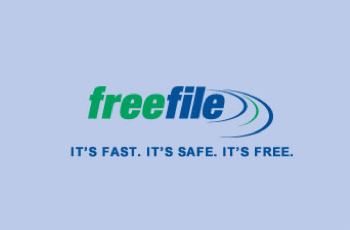 The Free File program allows eligible taxpayers from certain states to use free commercial tax preparation software from popular brands including H&R Block, TurbotTax, and TaxAct.
Free File Through the IRS
"Free File is a free, federal income tax prep and electronic filing program for eligible taxpayers, developed through a partnership between the IRS and the Free File Alliance, a group of private sector tax software companies. Taxpayers can do their federal income tax returns using commercial online software provided by the Free File Alliance companies."
Each of the Free File companies have their own eligibility criteria but most taxpayers are eligible for free federal online tax return preparation if their adjust gross income (AGI) is $58,000. According to the IRS, approximately 70% of all taxpayers have an AGI of $58,000 or less. It covers a large portion of the taxpayer population, who can now file their taxes easily for free.
Tax preparation software offers a simple guided tax filing experience with trusted accuracy checks. Those who are eligible for Free File of federal tax returns may also qualify for Free File of state tax returns (varies depending on the state and Free File company).
If you qualify, there is a tool in the IRS will help you find a Free File company. You can also view the complete list of Free File companies along with their criteria and services.
Remember that your 2020 tax returns were due April 15, 2021 and stay on top of your tax refund status after you've filed.
Did you use the Free File program to file your taxes this year? Share your experience in the comments section below.
Compare Best Accounts Now