How to Keep Costs Low When Refinancing Your Home
Looking to refinance your home? With interest rates still being relatively low, now is a great time to capitalize on refinancing your home.
Looking to refinance your home? With interest rates still being relatively low, now is a great time to capitalize on refinancing your home.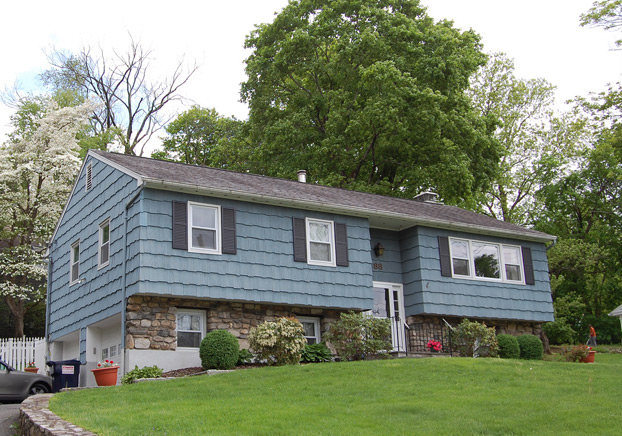 It is important to keep in mind that, like when you purchased your first mortgage, there will be closing costs associated with refinancing your mortgage. Be aware of what fees are involved in a refinance, and how to keep these costs low.
Common lender closing costs when refinancing
Escrow and Title Fees
Appraisal Fees
Credit Fees
Points
Insurance fees
Lending fees
Mortgage Broker fee
It has been said by consumer evaluators that not all these fees are necessary and some are often referred to as "junk fees." If you play a little hardball you can walk away with more money in your pockets and less money in your lenders' hands.
Escrow and title fees
When most people purchase a home, they already paid for the title insurance policy and don't want to pay again.
However, when you refinance, you need a new policy. You can probably talk to your lender about lowering this fee. You can also ask for a "re-issue rate" on your title insurance if the lender bought your home in less than 10 years.
As far as escrow is considered, you can probably lower the cost if you make a big down payment and pay the property taxes yourself. Escrow is the account lenders open in order to pay your property taxes through money you send with your mortgage payment. If you decide to pay these taxes yourself, the escrow account isn't open, but that doesn't completely eliminate the lender from pay someone else to insure you are taking care of your property taxes.
Appraisal fees
In order to evaluate whether your home is worth the loan amount, lenders use a professional appraiser, and you in turn, pay for it through a fee. It's best to ask to see a receipt of payment for the appraiser so you know the actual cost.
Credit fees
Some lenders will ask for a full residential mortgage credit report; instead of a "tri-merge" that comes from the big three credit bureaus. True, a residential mortgage credit report is more expensive because all the items on your credit report are verified.
Again, ask for the receipt to verify actual cost.
Points
Points also go by the name "Loan Discount," and essentially, if you buy a point, it will knock off some of your interest rate. If your interest rate is high and you plan on living in your place for a long time, this is something you may want to consider.
A point is one percent of the purchase price, and each point can take off up to .25 percent of the interest rate. So let's say your house is $100,000 and the interest rate is 3.75 percent, you would pay $1,000 for one point, and pay an interest rate of 3.50 percent. You can buy more than one point if you so desire.
This was a popular option during inflation when interest rates for homes were sky-high. Since the economy is still recovering from the housing market crash, you can probably find an interest rate between 3.50 percent and 5 percent instead of a 7-9 percent range.
If you shop around and find a low enough interest rate, you can probably forgo buying a point.
Insurance fees
Of course, lenders will want you to have an insured home against disaster. Depending on where you live, you may have to buy flood, wind, mud, and etc. insurance. Sometimes a lender will try to get you to pay for a years worth of insurance in advance.
Ask questions about costs and shop around insurance companies before agreeing. Sometimes, if you just pay in advance for a couple of months, it is good enough for the lender.
Lending fees
These fees are usually funding, administration, processing, underwriting, document preparation fees that can come lumped together. These fees have been notoriously referred to as "garbage fees," as you are being charged for something the lender has to do anyway.
Try to negotiate these fees are get them waived or lowered.
Mortgage broker fee
If you decided to hire a broker, you will have to pay commission. Commission usually falls between one and 5 percent of the loan amount, and it's tax deductible.
Depending on your credit score, you will qualify for a "prime loan," which will have a commission between one and two percent, or a "sub-prime" loan, which can carry a higher commission percentage.
Some brokers can charge as much as 8 percent, so be sure to carefully research and get the broker to place their fees in writing. If your closing cost and broker fees are too high for you to pay, you can do something called a "yield spread premium." You agree to pay a higher interest rate and the broker covers a majority or all closing costs and the charges the lender a fee.
If you decide to do this, be sure your closing costs are at a bare minimum. If you are paying high closing cost and a high interest rate, it is illegal.
Four most important things to remember!
Try to close your refinance deal at the end of the month if possible -- lenders collect interest for the month, and if you close near the end of the month, you save.
Read and negotiate the Good Faith Estimate (GFE) -- you can learn about all the different fees and question them.
Be knowledgeable -- shop around and collect information so you can have a strong foundation for negotiation.
Other fees, aside from the lender, are court and government related.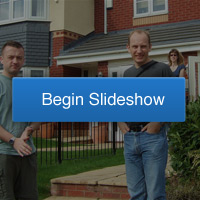 Related Stories:
How to Successfully Negotiate for Your First Home
Home Ownership Isn't Right For You If...
Clever Ways to Safeguard Your Home While You're Away