Cheers! 7 Ways to Save on the Price of Drinks
Restaurants and bars are feeling squeezed because of an increase in the price of limes. Here are a few tips to help you drink without spending too much.
Restaurants, airlines, and bars are feeling squeezed because of an increase in the price of limes. According to the United States Department of Agriculture's National Fruit and Vegetable Retail Report released on April 4, the average advertised price of a lime is about $0.56 at grocery stores -- more than double the $0.25 consumers paid for limes around the same time last year.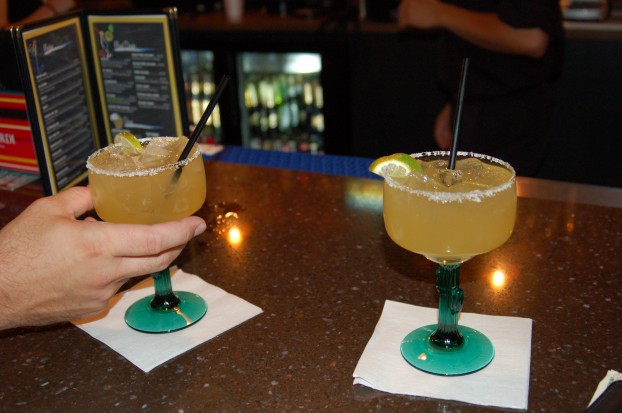 What gives? Most of the limes -- about 98 percent -- consumed by Americans come from Mexico. One of the top lime producers, the state of Michoacan, routinely faces violence from rival drug cartels. Heavy rains and a citrus bacteria in other lime-producing regions have also hurt supply.
With prices for limes so high, some restaurants are rethinking serving dishes with the citrus fruit, a few airlines have opted to serve lemons instead, and select bars have pushed the costs onto consumers by raising the price of cocktails.
So to help margarita and tequila shot fans -- as well as drinkers in general -- here are a few ways you can save on the rising price of cocktails:
1. Happy hour
Why pay full price for food or drinks when you can get your drink or grub on for a discounted price? In the evening, after work, take advantage of the cheaper prices on drinks and food by heading to your favorite local bar or restaurant.
2. Simplify
The more complicated your drink is, the higher the price. So if you love ordering a specific cocktail with 10 different ingredients, including limes, think about a cheaper option. A simple glass of wine or a beer on tap will cost you less money.
3. Switch
Choose to mix your cocktail with another ingredient. Soda is always a decent option. If you're still craving a dash of fresh fruit, the price of strawberries are relatively steady. Strawberry daiquiri anyone?
4. Drink less
If you're drinking three times a week, those costs will certainly add up. Drinking less will not only help your wallet, but also free up some of your time to do something more productive, like say, working out. After all, that alcohol can sure pack on empty calories.
5. Drink at home
Limit the amount of time you spend going out to drink and enjoy your own beverages at home. Studies have shown that loud music can make you drink more, in less time, at a bar. Not to mention you can also be social with friends at your own home -- without all the sweat and screaming.
6. Set a drinking budget
Ever notice how easy it is to spend on drinks while you're having a night out on the town? Set a limit. Leave home your credit card and take only cash with you (you might want to bring a little extra in case there's an emergency). That way, you won't spend more than your budget allows.
7. Watch out for suggestions
When you go out, know what you want to order and don't let the bartender try to upsell you. Sometimes they might suggest something that will cost more, but that you won't necessarily like. Which means you'll either have to ask for another drink or end up purchasing another one a few minutes later.
Cheers!
Related Stories:
From Limes to Beef: What You're Paying More for, Right Now
Best Places to Drink a Beer
Money Challenge: Spending $25 on Food