From Limes to Beef: What You're Paying More for, Right Now
What are you paying more for in 2014? A look at 5 things that have increased in price and an analysis of what we predicted would increase earlier this year.
News outlets like to forecast products that might increase in the year ahead, but not many follow up to see whether the prices have really gone up. At the beginning of the year, MyBankTracker predicted that you'd be paying more for several items, including homes, cars, and health coverage. Have those price increases actually happened? We'll explore whether our predictions actually came true, but first take a look at five things that really do cost more this year.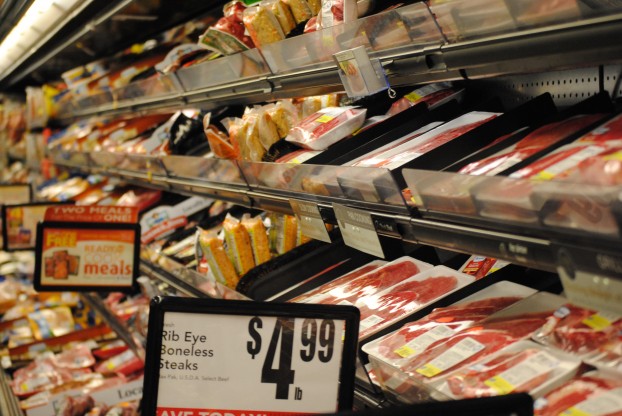 What you're paying more for this year:
1. Beef
If you're planning to grill this summer, expect to pay more money. The price of beef is at an all-time high thanks to bad weather conditions. The price of USDA choice-grade beef jumped $0.37 to $5.28 in February 2014, compared to a year ago. The increase in beef prices might be passed onto consumers with your local deli or restaurant charging more for beefy food.
2. Amazon Prime
Amazon Prime members receive free two-day shipping on select items and access to a virtual library of videos and books. This past year, the program increased its prices for the first time since it launched in 2005. Prime membership now costs $99, an increase of $20.
3. Limes
Bad weather in Mexico, where many of America's limes are grown, has led to a hike in prices for the citrus fruit. According to the United States Department of Agriculture's National Fruit and Vegetable Retail Report released April 4, the average advertised price of a lime is about $0.56 at grocery stores. Around the same time last year, consumers were paying an average of $0.31 on limes. Now reports say airlines are dropping limes as prices soar amid a shortage.
4. NFL gear
Football fans hoping to purchase a high-end jersey will have to hand over more money. Nike, the official brand for NFL team uniforms, has hiked up prices. While a low-end NFL jersey will still cost $100, a higher-end, limited jersey has increased from $135 in 2012 to $150. A top-of-the-line jersey will now cost consumers $295, up from $250.
5. Pandora One
Pandora has increased the price of a monthly ad-free radio subscription by $1 each month. Luckily, those who paid $3.99 for the plan will be locked into that rate for now. New subscribers will pay 0.25 percent more.
Here's what we predicted you'd be paying more for in 2014, along with our analysis of whether the prices really did increase:
1. Stamps
Starting January 24, the cost of a first-class stamp increased three cents from $0.46 to $0.49.
2. Home prices
Home prices were expected to gradually increase this year and have lived up to expectations. According to the S&P/Case-Shiller index of 20 metropolitan areas, home prices rose 0.8 percent in January on a seasonally adjusted basis. And the real estate website Trulia reported that asking prices for homes rose 1.2 percent nationally from February to March.
3. Home loan applications
Research on the price of home loan applications is hard to come by, though data does show that new mortgage lending in February fell to its lowest point in 14 years and mortgage applications for refinances have hit their lowest point since July 2009.
4. Food
The United States Department of Agriculture reported that purchases of grocery store food items was up 0.3 percent in February from January and up 0.9 percent from a year ago. Food purchased at restaurants increased 0.3 percent in February from January and 2.2 percent from February 2013.
5. Health coverage
Health care costs have increased, but according to one survey U.S employers will faced the smallest increase of health care costs in 15 years in 2013 with average cost at $9,157 in 2013 and rose to only $9,560 in 2014. Those costs have increase to $14,800 per employee in 2019, however.
6. Satellite television
DirecTV and Dish were expected to increase their prices this year and implemented the hike in February. There is talk that the two companies could merge following Comcast's announcement that it will purchase Time Warner Cable.
7. Cost of higher education
No surprise here. According to the College Board, tuition and fees as well as room and board increased for all colleges for the 2013-14 school year.
8. Cars
The only prediction that might not have come true. A report from Kelley Blue Book found that car prices decreased 0.2 percent from January to February of this year. Though overall car prices are up compared to February 2013 with the exception of Nissan North America vehicles.
You might consider buying a used car instead. Used cars are expected to fall in price this year, according to the Automobile Dealers Association.
Related Stories:
8 Things That Will Become More Expensive in 2014
Price of Gas Jumps Over 100% in the Past Decade
Home Prices Rise