How to Be Financially Stable in a Big City
Learning how to make your finances work in a big city is step number one. Don't let a fear of high rent stand in your way.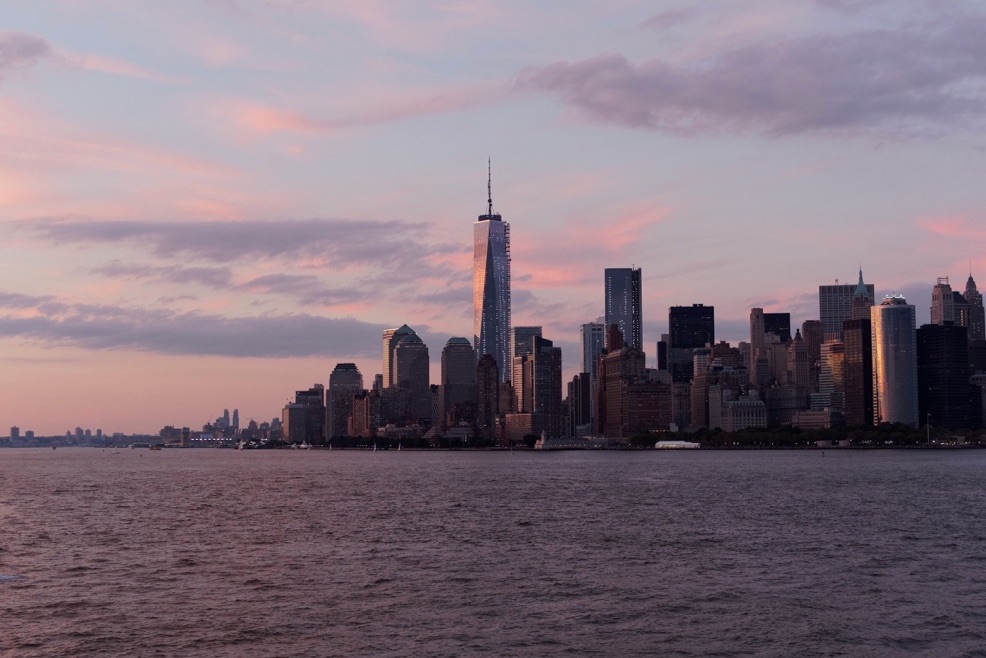 There are plenty of perks to living in a big city. From cultural events to cuisine, big cities never struggle from a shortage of things to do or places to see. Add to this the promise of better job opportunities and it's clear why these population centers have a strong pull for a wide variety of people.
But living in a big city has its downsides and, for many, that starts with the astronomical cost of rent.
New York and San Francisco have long since been notorious for sky-high rent. According to a study by SmartAsset, the annual income needed to pay rent in these cities is $158,229 for New York and $216,129 for San Francisco. In San Francisco, the median income is only $78,378.
While a high cost of living is expected in these hot spots, there are plenty of other cities seeing an uptick in rental rates as well. Last year, a study by Reis Inc. found Denver to have the largest rent increases in the United States, a rate that averaged 9% compared to 2014. Austin saw a similar increase this year, with the average rate up 7.5% from 2015.
For many, the high cost of rent isn't enough of a deterrent to stay out of a big city - and it doesn't have to be. Whether you're being enticed by potential career opportunities or you feeling the pull of bright lights, there are ways to make this larger expense work.
If you're currently in a high-rent situation, or you're considering a big move, try these tips.
Carefully Consider Your Neighborhood
As a Denver native, I became painfully aware of rising rental rates when I began looking for my first apartment sans roommate.
The neighborhood I planned to live in had limited availability and rates that were 20-30% higher than surrounding areas. As if that wasn't bad enough, parking was usually never a given, safety was questionable, and there was no washer or dryer. It turns out location convenience came with a much higher price tag than I thought, and I would be forfeiting other conveniences as a result.
So I broadened my search and decided on a unit that was a seven-minute drive instead of a seven-minute walk to my office. The construction was much newer, there were amenities I didn't think I would ever be able to afford, and the deposit was minimal. Better yet, I was still living square within the city, just in a part that I hadn't considered before.
If you don't want to give up on the big city because of rent, consider multiple neighborhoods. You might find that you end up receiving much more for your money, enabling you to preserve funds for all the city has to offer.
Bring Roommates into Your Home
I was adamant about living alone at some point in my life, so I managed to make it happen. While it was a financially viable choice for me at the time, I certainly paid for it. I didn't realize just how much though until I moved in with my boyfriend. Our new place was a short distance away from the city and cost 1/3 of my previous rent.
It turns out sharing rent really is a magical thing.
If you don't know of someone looking for a room to rent, there are credible sites that can help you find a good fit. Here are a few to check out:
Roommates.com
Roomiematch.com
Zumper.com
Not only can a roommate help you save on rent, but they can also pitch in on expenses like water and utilities. Even the smallest of costs can add up when you're living in an expensive city, so don't minimize the positive financial effect a roommate could have on your situation.
Take on Side Work that Doesn't Conflict with Your Main Job
Gone are the days where the only way to earn an income is through one 9-5 employer. Even if you have full-time employment, there are plenty of ways to join the growing "gig economy." Never heard of that before? "Gig economy" refers to the growing economy of people working in contract positions or as freelancers.
Last year Fast Company covered this topic with data from the IRS. They found that the number of 1099 tax forms filed annually were significantly increasing: from 82 million in 2010 to 91 million in 2014. What does this mean? That people are earning money from gigs (for which you file a 1099, not a W4) more and more every year.
If you feel you don't have the skill set to earn money on the side - or if you don't think you could find a gig that pays well enough to make it worth the effort - think again. There are many types of well-paying opportunities out there and plenty of places to find them. Here are a few ideas to start:
Use Your Car
If you become a driver for Uber or Lyft, you could earn a full or part-time salary depending on the hours you're available to work. Or you can rent your car for a little extra cash using services like Turo or Getaround.
Sell Your Knowledge
Whether you're in accounting or PR, there are plenty of ways you can help others and earn extra money by sharing your knowledge. Simply set up a website and start reaching out to your network. Soon you could begin earning generous side income as a consultant- simply by using the skills you already use every day in your main job.
Become a Freelancer
If you have writing or designing skills, or previous experience as an assistant, there are plenty of freelance gigs available to you. Start by browsing or bidding on jobs at sites like Upwork, Toptal, and Freelancer. This is a great way to utilize your skills to earn extra money, and to do so on your time.
Find Other Expenses to Put on the Chopping Block
Creating a smart, sustainable plan for your money begins with determining your priorities. If living in a particular city is at the top of your list, then other less important expenses might have to go to the chopping block.
For instance, living in a big city with access to reliable mass transit might mean it's time to ditch your car - and the financial upkeep that goes with it. If you're hesitant to do that because you know you'll need an occasional break from the hustle and bustle of the big city, don't worry. You can always turn to a service like Zipcar for temporary, affordable car rental for a weekend getaway.
While Denver isn't the best city to go car-less, for me paying a high amount for rent meant curbing any plan I had to replace my car with a newer model. I became even more diligent about maintaining my car and tried to cut down on driving whenever possible to keep the cost of gas and wear and tear down.
A high cost of living might also present a need to cut down on variable expenses that creep up if left unchecked - like eating out. If cooking isn't your forte and you tend to grab things like coffee and lunch on the go, it might make sense to look at ways to create new habits. For example, you could learn how to make simple meals at home or find things you can prepare quickly and easily for lunch. Even better, a lot of companies in big cities are starting to offer free food as part of their compensation package, so that could be something to look for as you explore job offers.
If you can remember that these cuts are helping you stay true to your number one priority - living in a city you love - making the cuts and changing some habits won't have to feel quite so painful.
Know Your Rights When Rent Is On the Rise
Finding out your rent is going up when it's already at the top of your budget can be a painful pill to swallow. While rental increases are inevitable, there are legal limits on when a landlord can raise rates and (in some cases) how much they can raise them.
First of all, your landlord is not legally allowed to increase your rent until your lease is up. If you're on a month-to-month lease, you must be given 30 or 60 days notice before your landlord can up your rent. One surefire way to protect yourself from a surprise increase is to sign the longest lease possible.
Some units in cities like New York and San Francisco are rent-stabilized, meaning the landlord is limited in how much they can raise the rent. Other cities require a landlord to give written notice sooner if a tenant's rent is going to increase by more than 10%. The bottom line? Know your rights before signing a lease so you won't be blindsided by an astronomical increase in rent.
With the Right Plan, You Can Make it Work
Living in a high-rent city presents a unique set of challenges, but they're not impossible to overcome. With a dedication to bringing in the necessary income, a hard look at your financial priorities, and a solid grasp of what your budget can bear, you can find a way to call the city you love home. And when you're out enjoying your city and the lifestyle you've managed to create, you'll be glad you did.