Maximize Your Investment Returns
Managing rental property investments efficiently is imperative in maximizing profit and minimizing loss for your financial future.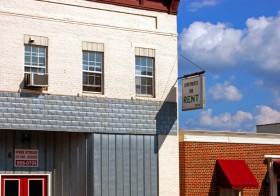 Managing rental property investments efficiently is imperative at this point to maximize profit and to minimize loss. You can either take on the responsibility yourself or find a property management company to handle that for you.
If you go with the active approach, then you'll have to find a home that is within close proximity of your primary residence. It is a requirement to ensure that you'll be able to address any property issues in a timely manner.
Managing a property yourself means that you'll have the duties of finding tenants, making repairs, handling tenant issues and complaints, and anything else that could involve that property.
If you opt to hire someone else to do it for you, there is less of a boundary on where you choose to buy a rental property.
Property management companies will screen a tenant applicant's credit, rental history, criminal background and ability to pay. Property managers will handle maintenance issues under the terms specified by the property owner. Probably most important, property management deals with the nasty side of renting: evictions, non-payments, legal matters and complaints against tenants.
While the use of a property management company will help to alleviate the many headaches pertaining to rental properties, it comes at a hefty cost. Most property managers charge a fee equal to 5% to 10% of the collected rent. It's important to account for this expense when calculating your net rental income. You may find that the fee will render your rental property unprofitable.
If you have too many rental properties to self-manage, hate the idea of dealing with property issues, don't live near the rental property, or simply have better ways to spend your time, then a property manager is definitely worth your consideration.
(Note that condominiums tend to be low maintenance because the condo association is there to handle many tenant issues.)