Negotiate the Mortgage Rate on Your First Home
You're in the process of purchasing your first home and you're feeling a little nervous about finding a suitable mortgage. Many mortgage loans are out there and it can be tough to sift through them all to decide on one particular bank or lender.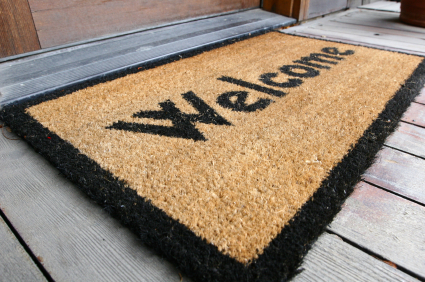 Don't fear — the home buying market is not necessarily a bad place to be right now. Mortgage rates are low and prices may have started to hit bottom in many locations. And if you're willing to push for a hard bargain, you may be able to get an even better rate on  your mortgage, according to LendingTree.com.
More Wiggle Room for Mortgage Lenders
In an effort to gain some solid footing, mortgage lenders as a whole have grown the gap between what they pay out to investors and what they bring in through customer interest. The LendingTree.com study showed that the average spread between what lenders pay and what they make has widened to 0.94%. With the average mortgage rate for a 15-year fixed-rate mortgage sitting at 2.435%, that means banks and lenders are taking at least 50% extra interest from many customers. From 2005 to 2007, the amount paid to investors mirrored average mortgage rates. But March 2009 saw those rates diverge thanks to the mortgage meltdown and overall poor state of the market.
Put simply, all of those numbers mean you could have more room to barter with mortgage companies. If you are choosing between two companies, you could use this knowledge to leverage one into giving you a lower rate.
This ability to negotiate a loan on your terms is good news that gets even better if you are willing to use Online tools to find the right home loan fit for you. Mortgage rate listings that could help you make a decision or get a solid deal are available at MyBankTracker.