No to Low Money Down Mortgages
No to low money down mortgages can fund your dream of owning a home. Now no to low money down mortgages can be found in both the private and public sector:
If you're tired of contributing to somebody else's mortgage as a renter and crave a place to call your own, you might be able to take advantage of several programs that offer no- to low-money-down mortgages. Traditionally banks require deposits of 20 percent. Many still do, but if you qualify for the low to no money down programs listed here, you could find yourself a homeowner sooner rather than later.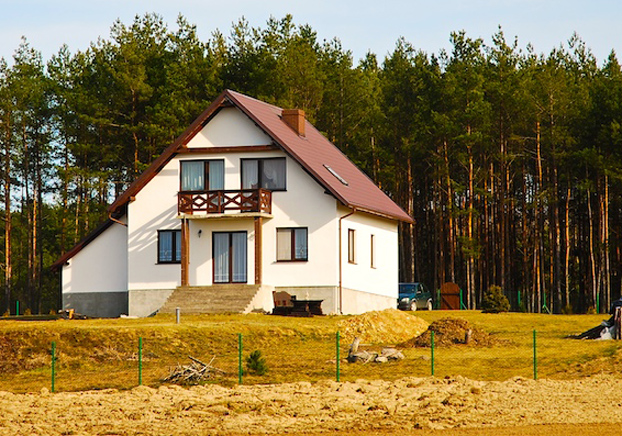 Government-backed mortgages
Several federal programs offer home loans with no money down. A VA loan is a mortgage guaranteed by the U.S. Department of Veterans Affairs (VA) that is handled by qualified lenders. It dates to the Servicemen's Readjustment Act of 1944 passed by Congress during WWII. It offers financing to American servicemen and women—and those surviving them—with no money down. The VA's fee to back the loan is incorporated into the monthly loan payments.
The United States Department of Agriculture (USDA) Rural Development program's mission is to "improve the economy and quality of life in rural America." The department offers zero-down-payment mortgages to individuals who buy homes in rural areas. There is a sweet spot when it comes to applying, being neither too well off nor too poor. Applicants for the loans have to earn only up to 115 percent of the area's median income and be without adequate housing, yet they are still expected to have decent credit scores and be able to afford the new housing. This mean not only the loan payments but taxes and insurance as well.
If you're in law enforcement and looking for a great deal, federal programs encourage police to buy homes with nothing down in targeted high-crime areas. Law enforcement agents can usually get more information about these plans through their workplace.
The Federal Housing Administration (FHA) is a wonderful resource for first time and moderate income home buyers who don't have a lot of money to put down. The FHA backstops home loans with only 3.5 percent down for borrowers with FICO scores as low as 580. Don't forget to figure in the FHA insurance premium that is added to your monthly payment.
Local housing agencies often have similar programs, so check at your state and local level as well. As one example, The Oklahoma Housing Finance Agency offers the OHFA Advantage Program backed by state bond money that encourages first-time buyers and those who haven't owned a home in three years to put just 3.5 percent down on houses up to a purchase price of $214,925. The program is for people of modest means in Tulsa, Rogers or Osage County.
Private sector no to low to money down mortgages
In the private sector, there are options as well, from banks trying to unload foreclosed homes to other opportunities like the Wells Fargo LIFT Program. This is a partnership between the country's biggest mortgage lender and local nonprofit organizations designed to encourage neighborhood stability. It starts by mandating financial education to aspiring buyers. The award for classroom attendance is not a grade, it's between $15,000 to $30,000 of cash in the form of down payment assistance. The program is geared to buyers of modest means. Your household income must top out at 120 percent of the area's median income which varies widely across the country: in Los Angeles, a single person buying a home would qualify with an income of $69,550; in Cleveland it would be $53,300.
If home ownership is a long-time dream, you might be surprised at what you can now get with a low- to no-money-down mortgage.
Get great mortgage interest rates here.
Related Stories:
5 Percent Down Payment Mortgages Are Back
Expect 500-Page Mortgage Applications in 2014