Online Banking: Manage Accounts From Home
Here are some online banking tips that will make it easier for your to manage your accounts from your home.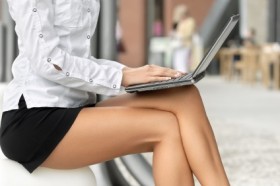 Online banking is one of the easiest ways for a bank customer to manage their accounts without having to step outside of your home, which is a major convenience. If a transaction doesn't deal with physical currency or documents, your bank's online website should allow you to complete common banking chores.
With online banking, you can see your account balances, review your transaction history, transfer money between bank accounts, make online bill payments and more.
Some people like to store all their monthly statements. Through online banking, you can download your past monthly statements and store them digitally.
You can make one-time bank transfers or schedule them for later. If you would like to automate your finances, you can set up recurring transfers to other accounts. For example, you can create a monthly automatic transfer to a savings account or retirement account to ensure that you are saving without the temptation to spend the money that sits in your checking account.
You can also automate online bill payments. For bill payments that are the same amount every month (e.g., rent or membership fees), you can set it up so that the payments are sent automatically. The online bill pay service can also be used to send checks to people without the use of a checkbook (the bank sends a check for you).
Your bank may offer person-to-person (P2P) payments, which lets customers send money to others by providing their email address or phone number. If the service is provided, you can go through online banking to access it (fees may apply).
Finally, online banking will present the option for customers to set up account alerts, which are notifications sent to customers when certain activity occurs on the account. For instance, you can establish an alert for when your account balance dips below $500. Account alerts can help you track your spending and avoid unnecessary fees.