Review: Mutual of Omaha Bank Mortgage Loans
MyBankTracker takes a look at Mutual of Omaha Bank's mortgage loan products and reviews them so you can make an informed decision.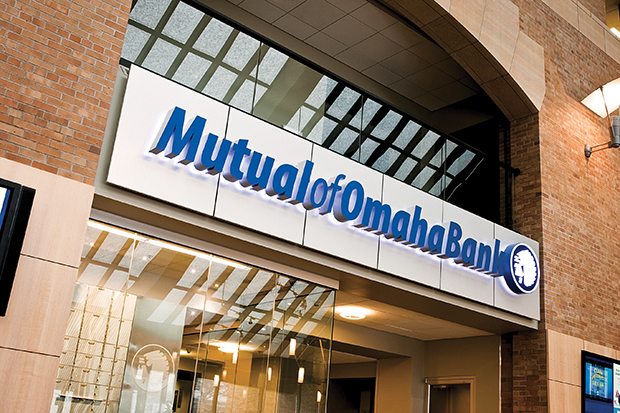 Known for being the century-long leader in insurance products, Mutual of Omaha Bank also offers a larger variety of financial products from online checking accounts, money market accounts and mortgage loans.
If you are starting to think about buying a home, working with a Mutual of Omaha Bank licensed mortgage professional can help you find a loan that best fits your needs. Mutual of Omaha Bank mortgage loans offer competitive rates, low closing costs and no hidden fees or surprises. In addition, Mutual of Omaha Bank mortgage loans are available for first-time homebuyers, conventional or FHA/VA loans.
Fixed rate interest mortgage loans range from 15-year fixed products with 180 payments and an interest rate of 2.75% to a 30-year fixed product with 360 payments and a 3.375% interest rate.
First-Time Homebuyers
If you have never purchased a home before and you have a limited credit history, Mutual of Omaha Bank can help you with their First-Time Homebuyer program. This type of mortgage loan provides up to 100% financing without a private mortgage insurance requirement. They provide homeownership training online to assist new homeowners with understanding their responsibilities.  Like all mortgage loan products, the first-time homebuyer loan offers a competitive interest rate.
Fixed Interest Rate Mortgage Loans
Homebuyers who do not like surprises are most satisfied with a fixed-interest rate mortgage that allows them to pay the same amount each month of their mortgage.
FHA Mortgage Loans
Another mortgage product designed especially for those buying their first home or people who need an option to buy a home with a low down payment, the FHA mortgage is insured by the United States government. Unlike more traditional mortgage loans, the FHA mortgage allows for flexible income qualifications, lower down payment requirements and is more lenient with applicant credit scores.
VA Mortgage Loans
For veterans of the United States armed forces, the VA mortgage loan offers a low or no down payment option for buying a home. VA mortgage loans do not require that the purchaser obtain mortgage insurance and offer various fixed-rate terms.
Mortgage Loan Refinancing
For homeowners who already have a mortgage, refinancing with Mutual Omaha Bank can lower your existing monthly mortgage payment with a lower interest rate. Refinanced mortgages can help you consolidate debts or gain access to cash for home improvements or other needs, or switch from variable rate mortgages to a fixed-rate mortgage with predictable monthly payments.
(Disclosure: Mutual of Omaha is an advertiser on MyBankTracker.)