Budget Travel: How to Get the Most out of Your Dollar
Whether you are a jet-setter or a first-time traveler, saving on travel is always a good idea. Lots of travelers know to look for the best flight deals, but for many the saving stops there.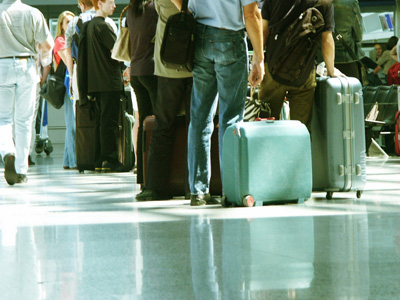 Travelers escaping their daily responsibilities for some much-needed rest and relaxation do not want to think about budgeting while on vacation. Crunching some numbers before the business jacket comes off and the flip-flops go on can save you money — perhaps even enough for another vacation.
We combined some of our insight to provide some ideas that could help you make the most of your dollar while on vacation.
Optimize Your Bank Accounts

Even if you have your bank account situation squared away on the domestic front, things can change when you cross borders.

Some bank accounts are better equipped for foreign travel than others. If you bank at a small institution, your account would probably be less likely to be useful overseas because of the lack of banking locations. If you have an account at a massive bank such as Chase or HSBC, you would be more likely to find a global banking center. HSBC in particular markets itself as a global bank. If you use certain HSBC accounts you could receive around-the-clock help no matter where you are.
In order to avoid using traveler's checks or needing to change all your U.S. currency into another denomination of paper money, finding a solid credit card to use on vacation can be crucial. Many banks offer credit cards meant for travel. Capital One, for example, carries no foreign transaction fees on its credit cards.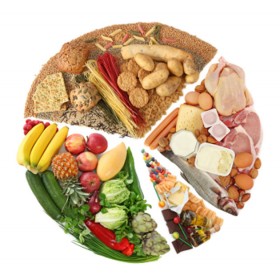 Travel and Dining
Eating at different restaurants while traveling can be as much of a cultural experience as it is a culinary one, but it doesn't need to be expensive. Planning where and what you would like to eat can end up saving you money. Vacationers who don't plan ahead often may end up at an expensive and not necessarily superior one. Checking out local eateries and dive restaurants can present you with unique opportunities to get an intimate look at the local culture.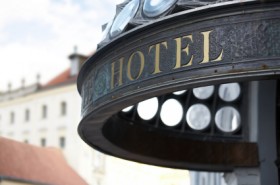 Venture out — skip the hotel breakfast. Hotels often offer limited and unimpressive menus, while local cafes  often have better and cheaper options. Health experts often say that your meal size should decrease throughout the day, this is not only good for your health but for your wallet as well. Most restaurants offer great breakfast and lunch specials. Racking up the calories earlier in the day and eating a light dinner can increase your health and decrease your spending.
Choosing a Hotel
Everyone has a different definition of the ideal vacation experience. Staying at a hostel or couch surfing may be the cheapest options, but are certainly not for everyone. There are still ways to save on lodging while enjoying the comforts of a hotel. Hotels operate similarly to rental properties or homes, in the sense that the price increases the better the location. If you are willing to give up some convenience to save money, look into hotels further away from the city you are staying in. Hotels 15 to 20 minutes away in neighboring towns will often have lower nightly rates. Also, call and ask about any deals the hotel may be offering: Smaller hotels can sometimes include a free night or upgrade if you let them know you are considering switching your reservations. If you are traveling with a group of people, opting for two-bedroom suites instead of two separate rooms will end up saving you money. Booking a two-bedroom suite still gives you privacy for a lower cost.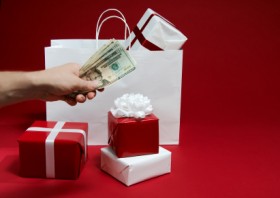 If you are a more adventurous traveler, you could explore other options such as home exchanges and vacation homes. Home exchanges are common in Europe and a great way to get to know the locale, but you would have to be willing to offer up your own place of residence. Vacation homes are a good option for people who are staying in an area for a while and can be beneficial for large groups. Vacation homes additional amenities like kitchens, which can save you money on dining out.
Souvenirs and Other Shopping
If you don't already, take advantage of the duty-free shopping options at airports. Be careful though, sometimes products are marked up. If you see something you want to purchase and it's cheaper tax-free than the original product go ahead and indulge yourself. A benefit to traveling overseas is that some countries offer all or some return on retail sales tax. You must show proof of residency and fill out some documents but buying big ticket items abroad can provide big savings.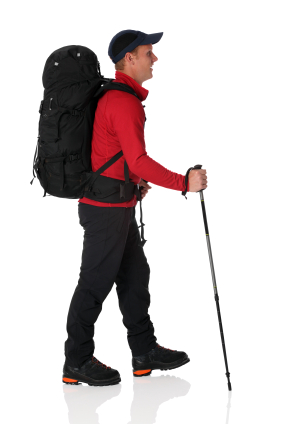 To some, bargaining is uncomfortable. To others, it's an art. When traveling to different countries it is often expected. Even if you're not the most savvy businessperson you should hesitate before buying something for the initial price set by a street vendor. If you are buying souvenirs see if you can lower the price buy buying multiple items.
Other Tips and Tricks
If you like getting the most of your vacations, go back to the basics and walk. Adventurous travelers sign up for tours and excursions but sometimes doing some exploring on foot on your own can be just as eye-opening. Many countries try and take advantages of their hot tourist spots, take the back roads and get a unique perspective. Before you go exploring on your own grab a map and make sure you know which areas are safe. Traveling without a guide is a great experience, but it also can be dangerous if you do not take the necessary precautions.
Just because you are planning a big vacation doesn't mean you have to travel halfway across the country, there are many great travel deals in America. Check out a state you have never been to or never thought you would visit. Be flexible when booking flights: Try a different combination of dates and times to find the best deal.