Equip Yourself to Monitor Changes in Credit Scores
There are many free credit-monitoring tools at your disposal. Use them to track your progress when you're trying to rebuild credit.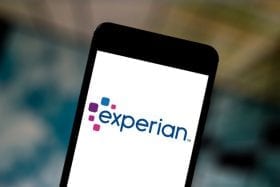 You will not know whether you are making progress with rebuilding credit unless you've been tracking the change in your credit accounts. Use of free credit-monitoring tools can simplify the chore of having to check your credit every month.
The very first resource for any individual is AnnualCreditReport.com. Under the Fair Credit Reporting Act, the credit bureaus are required to provide one free copy of your credit report every 12 months. Using the website, you can request one copy of your credit report from each of the three major credit bureaus: Equifax, Experian and TransUnion.
Since you get three credit reports during the year, you can request one every four months so that you can keep an eye on how your credit profile is changing. These are the same credit reports that your lenders will see.
Additionally, many companies are providing free credit-monitoring services that can be used to analyze your credit profile. Credit Karma, Credit Sesame and Quizzle offer such free credit-monitoring programs that will pull your credit information for free. They also provide alternative credit scores, not the same as the industry-standard FICO scores, to help you measure how your creditworthiness is changing. Although these credit scores are not the same ones that are used by lenders, they're still useful for tracking progress.
Finally, you can go to myFICO.com to purchase your FICO score outright, which will be less than $20 each.
Before you begin the step of actually rebuilding credit, you should buy a single FICO score to see where you currently stand. At the same time, sign up for one of the free credit-monitoring services and obtain one of your three annual credit reports. Now, you've set up the benchmark on your journey for rebuilding creditworthiness.
Use the credit-monitoring program and the free annual credit reports to track improvements. When you think you're about to get a major loan, you can then pay for a FICO score again.
Head to the next step to see the ways that will boost your credit scores.