Weddings on a Budget: Location Matters
What is the cheapest city in the United States to have your wedding? The most expensive? The Wedding Report offers a great online tool at CostofWedding.com, which can give the newly engaged and their financiers an idea of how much they can expect to spend based on their zip code.edding costs.
Last week we gave you tips on how to stay within your wedding budget. Now, we'll show you just how much geography can effect your w
Ranking Costs by Location
MyBankTracker decided to test out CostofWedding's tool. We did so by plugging in the zip codes for the 100 most populous cities in the United States and taking an average of the high and low ranges output by the website. Here's what we discovered:
Top Ten Most Expensive Cities
| City | Costs |
| --- | --- |
| San Francisco | $40,089 |
| Washington, D.C. | $36,456 |
| Irvine, Calif. | $33,180 |
| Boston | $31,986 |
| Arlington, Va. | $31,879 |
| Minneapolis | $31,301 |
| Dallas | $30,934 |
| New York | $30,442 |
| Seattle | $30,049 |
| Chicago | $29,959 |
Here's a snapshot of the cheapest U.S. cities to wed:
Top Ten Cheapest Cities
City
Costs
City
Costs
San Francisco
$40,089
Detroit
$14,491
Washington, D.C.
$36,456
Milwaulkee
$14,894
Irvine, Calif.
$33,180
Ft. Wayne, Ind.
$15,139
Boston
$31,986
Cleaveland
$15,863
Arlington, Va.
$31,879
Laredo, Tex.
$16,003
Minneapolis
$31,301
St. Louis
$16,439
Dallas
$30,934
Corpus Christi, Tex.
$16,799
New York
$30,442
Akron, Ohio
$16,876
Seattle
$30,049
Hialeah
$16,975
Chicago
$29,959
Toledo, Ohio
$16,200
Make the Most of Your Money
Location means everything. Simply changing zip codes could mean the difference between saving $1000 or even $10,000 on your wedding.
For example, a couple tying the knot in St. Louis will spend anywhere from $12,329 and $20,549, while ceremonies held in the Big Apple will cost the same couple between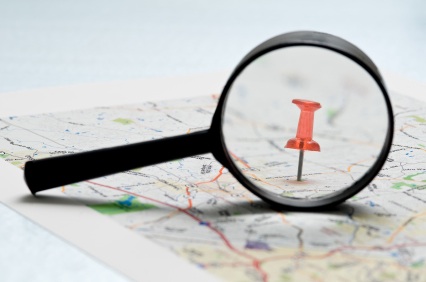 $22,832 and $38,053. You can expect your expenses to as much as double if you have fancier tastes and prefer designer labels and popular venues or choose top-notch professionals.
CostofWedding.com can even breakdown specific wedding expenses by zip code, like the cost of decorations, bride and groom accessories, transportation and even wedding invitations--a convenience that can go a long way in saving you money. For example, if our original couple instead opted to get married in New York then they can expect to spend between $1,827 and $3,045 for flowers and decorations by shopping local. But, if they take a trip across state lines to New Jersey, they can cut costs and pay between $1,736 and $2,894 in Jersey City. Head further south to New Brunswick, N.J. and you can expect to pay between $1,016 and $1,694 on flowers and decorations.
As we said in our first wedding guide, so many factors can affect the price of your wedding, but it is possible to keep your costs at a manageable level with careful research and planning. And, a tank of gas.
Click here for MyBankTracker's full list of average wedding costs for the 100 most populous cities.
How does CostofWedding.com's cost tool compare with what you've spend your wedding?
Compare Best Accounts Now