What is a Blue Chip Stock? How to Invest in Them?
Learn what companies are considered blue chip stocks as it is a popular term for a safe and profitable investment, but there are no guarantees.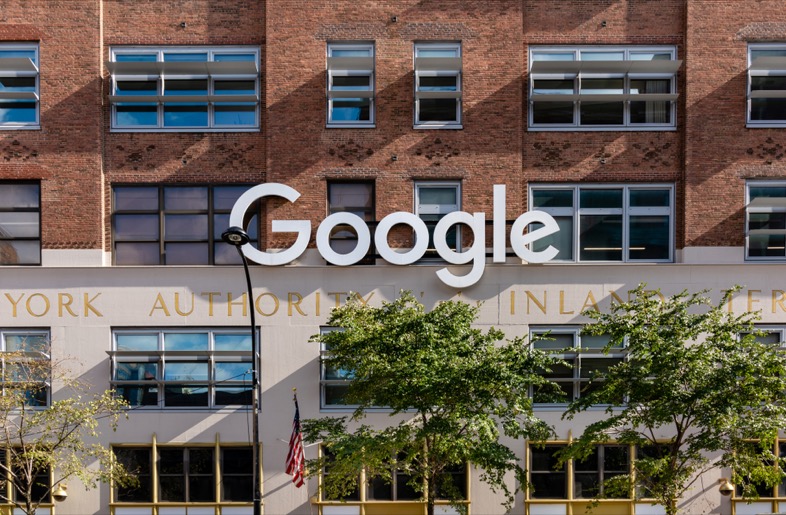 If you are new to investing in stocks, you might have asked yourself the question, "What is a blue-chip stock?"
It's a common investing term that gets thrown around among the talking heads and investing commentators but it's nice to know what a blue-chip stock really is. 
If you'd like to know more about investing, learning about blue-chip stocks should be apart of your financial education.
Here's what you should know about blue-chip stocks.
What is Considered a Blue-Chip Stock?
A blue-chip stock is a share of a company that is generally considered as established, reliable and stable. Think of a blue-chip stock as the thoroughbreds of company stocks. 
They've likely been around for many years and tend to perform within stock analysts' expectations.
Unlike start-up or small growth stocks, these stocks are less prone to volatility and have steady, predictable patterns of growth. 
Whenever investors want a more conservative element to stabilize their portfolio, they typically look to blue-chip stocks.
While these stocks do experience growth, it's usually not as rapid or volatile as other types of stocks like early-stage fast-growing companies.
 Many companies that garner blue-chip status as part of the Dow Jones Industrial Average (DJIA) index, are chosen because they, "have an excellent reputation, demonstrates sustained growth and is of interest to a large number of investors," according to the averages committee that chooses companies that are part of the DIJA.
Some common characteristics of blue-chip stocks include:
Market capitalization- This is the total value of all a company's shares of stock. Often called market cap, it refers to the size of company. Most blue-chip stock companies have a market capitalization of $10 billion dollars or more.
Dividends- Thought not all blue-chip stocks pay dividends, many of them do. Paying dividends could be a sign that company is doing well financially since it has excess money to pay out reserves. 
Growth- Blue-chip stocks have a long, established record of growth over many years. Usually, there isn't much fluctuation in their stock price but their pattern of growth remains consistent
Part of a market index- As mentioned above, many blue-chip stocks are actually featured as part of and index or a basket of stocks known as the Dow Jones Industrial average. This index, made of up 30 companies,  is said to track the performance of the American economy. Many blue-chip stocks are also part of the S&P 500.
Fun tid-bit: It's been said that blue-chip stocks get their name from poker chips. The blue colored chips are the highest-valued chips in the game, so blue-chip stocks are named thusly.
Examples of blue-chip stocks
This list of companies stocks contains varied examples of blue-chip stock companies.
These are not investment recommendations, just a sampling of blue-chip companies and their ticker symbols.  
Apple- AAPL
Home Depot- HD
International Business Machines- IBM
Intel- INTC
Johnson & Johnson- JNJ
McDonald's Corp- MCD
Coca-Cola Co- KO
Starbucks- SBUX
Microsoft Corp- MSFT
Nike- NKE
Procter & Gamble- PG
Verizon- VZ
Visa- V
Walmart-WMT
Disney- DIS
Blue-Chip Funds
Many people invest in blue chip stocks through funds, which are a collection of various stocks.
The idea behind this approach is that you can diversify your investment holdings and not be exposed to too much risk by holding large investments in a single stock or industry. 
You can choose funds that follow indices (a collection of stocks) which have investments in many of the companies listed above.
For instance, there are exchange-traded funds (ETFs) that track indices like the DJIA  and the S&P 500 and can be purchased, like individual stock shares, one share at a time. 
Buying an ETF that tracks an index is a great way to invest not only in the top blue-chip stocks but many other stocks and industries as well.
Here are some examples of mutual funds and ETFs that track the DJIA:
SPDR Dow Jones Industrial Average ETF (DIA)
ProShares Ultra Dow30 (DDM)
ProShares UltraPro Dow30 (UDOW)
ELEMENTS Dogs of the Dow (DOD)
If you want to invest in the S&P 500, which features 500 stocks, including many blue-chip ones, you can purchase an ETF that tracks it.
Like the DJIA, an investment based on this index can be made by purchasing a share at a time. Here are some ETFs that track the S&P 500 index:
SPDR S&P 500 ETF (SPY)
iShares Core S&P 500 ETF (IVV)
Vanguard S&P 500 ETF (VOO)
Just like any other company stock, you can use the ticker symbol to look up these ETFs and purchase them on a share by share basis.
Why Invest in Blue-Chip Stocks?
More than likely, if you are already investing, perhaps through an employer-sponsored retirement plan or a mutual fund, blue-chip stocks are often a large part of both individual and institutional investor's holdings.
Because these companies are known as rock-steady, even when markets fluctuate, many investors like the stability they bring to their portfolio.
Blue chip stocks are known for their long-term growth records and ability to hold value even when markets are dipping (or even rising.) 
But, the truth is:
There are no guarantees with investing, as your investments in blue-chip stocks or any company could lose some or all of its value.
Unlike monies in cash account at banks, your investments are not FDIC-insured in case of something like a bank failure.
But overall, blue-chip stocks have a track record of providing shareholders with sustained, long-term wealth creation. 
Drawbacks
Though it might sound appealing to own shares in companies that seem very reliable and stable from a value-holding perspective, the one downside is that there are limited prospects for short-term growth with these stocks.
Blue chips stocks tend to grow, but more conservatively over time unlike their start-up, growth-oriented and tech-based counterparts (or really any type of stocks that can increase or decrease in value sharply in short periods of time.)
Investing in blue-chip stocks is a long-term plan for wealth. It's very unlikely your investments in blue-chip stocks cause a huge spike in terms of your portfolio.
When the markets are bullish and stocks are gaining value at breakneck speed, your blue-chip stocks, more than likely will not participate in the rally.
If you are willing to forgo temporary gains for long-term wealth building however, blue-chip stocks are what you need.
How to Buy Blue-Chip Stocks
In order to buy securities like stocks and bonds, you'll need an intermediary to put the stock purchase transaction through.
This intermediary is nothing more than a broker or brokerage account. Nowadays, you can open a brokerage account, free of charge, to begin trading in just a few days (your information has to be verified first.)
There are discount brokers with trading platforms that charge either very low commissions on stock purchase transactions or none at all. Many of them now offer hundreds of commission-free ETFs as well. 
Once you have a brokerage in place, you can transfer funds to your account, then purchase blue-chips stocks as you see fit.
You can purchase individual shares of blue-chip companies, as well as mutual funds or  ETFs based on indices that contain blue-chip stocks.
You simply choose the ticker symbol for the stock or fund you want to purchase and execute your trade.
Bottom Line
Blue-chip stocks can be a great addition to your portfolio if you have little tolerance for risk and have a long-term value approach to investing.
You may not get rich overnight with blue-chip stocks but you will accumulate wealth that can last for years to come with investments in these companies.