DiversyFund 2023 Review: for Investors Focused on Real Estates
Our review of the DiversyFund looks at the investment platform that focuses on real estate (particularly REITs) for investors who don't have much money to start.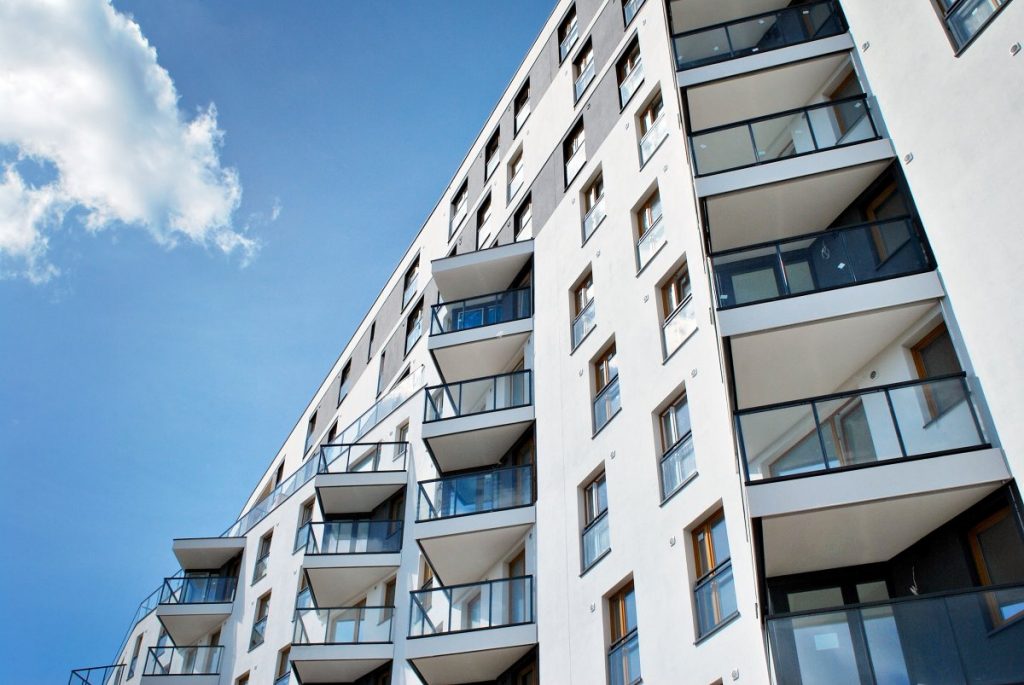 Online investing platforms make it easy to DIY your own portfolio. And it's even better when you can do it with minimal fees. 
DiversyFund offers self-serve investing for people who have at least $500 to get started. And unlike other investing sites, they charge $0 management fees. 
Aside from that, what really makes it different from other investment platforms is its focus. With DiversyFund, you're looking to grow wealth through investments in commercial real estate. 
That's different from robo advisors or online brokerages that offer stocks, mutual funds, bonds and other investments. But it may be what you're looking for if you're interested in stock alternatives. 
Real estate can act as a hedge against inflation and market volatility. And it can help to diversify your portfolio to manage risk. 
But is DiversifyFund the right investment option for you?
Our DiversyFund review takes a closer look at how this online investment platform works. 
DiversyFund is good for…
People who want to grow wealth through real estate investments
Investors who want to own REITs vs. physical properties
Self-motivated investors who are comfortable directing their own portfolio
People who want a solid online user experience
Types of Accounts Offered
DiversyFund supports a number of different investment account types, including:
Personal accounts
Joint accounts
Trust accounts
Certain types of entity accounts
If you have an old IRA or 401(k), you can roll it over into a self-directed IRA with DiversyFund. A self-directed IRA means you can hold alternative investments for retirement, besides stocks or bonds. 
One thing that makes DiversyFund unique is that it's open to both accredited and nonaccredited investors. 
Whether you can be accredited or not depends on your net worth and/or income. According to the Securities and Exchange Commission you can qualify if you:
Have a net worth of $1 million or more (excluding your primary residence)
Earned $200,000 or more (or $300,000 if you're married) each of the previous two years
Some real estate investment platforms only accept accredited investors. So DiversyFund could be a good fit if you don't meet the SEC's definition of accredited. 
Note:
You do have to be a U.S. citizen to invest with DiversyFund. And you have to be at least 18 to open an account. 
You'll also need a valid Social Security number or Taxpayer Identification Number to open an account. 
Are There Different Account Tiers?
Some online investment platforms tier accounts based on how much you invest. DiversyFund doesn't do that. 
This platform is meant for people who are comfortable with self-directed investing.
So all accounts are treated the same with regard to:
Minimum amount required to invest
What you can invest in
Management fees
In that sense, DiversyFund keeps things as simple as possible. 
That could be good if you want to invest without making things overly complicated. 
Investment Options
At DiversyFund, the investment focus is on one thing: real estate. 
Investment options are limited to real estate investment trusts or REITs. If you're not familiar with how REITs work, they're essentially entities that own different investment properties. 
For example, there are REITs that own office buildings. Some own storage buildings or warehouses. And some own apartment buildings. 
REITs offer the tax benefits of owning property without having to play landlord. And they also pay out dividends to investors that you can pocket or reinvest. 
The DiversyFund Growth REIT is the only fund offering that's currently available. This REIT invests in multifamily real estate. 
Property investments span different markets across the U.S., including California and Texas. Investors stand to gain through dividends and cash flow. 
The minimum to invest in the DiversyFund Growth REIT is $500, so it's accessible to even beginning investors.
According to the company's website, the average investment in the fund is $2,500.
The Cost
Understanding management fees is important because it can determine how much of your investment gains you get to keep. 
With a mutual fund, for example, you might pay an expense ratio to own the fund. And then you might pay a separate fee to a brokerage to maintain or manage your account. 
When trading stocks, exchange-traded funds or options, you might be paying commission fees to a broker. Trading futures or cryptocurrency also comes with fees. 
And all of those costs can add up, taking a bite out of your investment returns. 
DiversyFund, however, solves this problem by charging no management fees of any kind. 
How is that possible?
It's able to do that because it owns the properties the DiversyFund Growth REIT invests in.
So instead of passing a management fee on to investors, the company makes money from the profits on those investments.
Online and Mobile Experience
DiversyFund offers both online and mobile app investing for convenience. 
When you create an online account you get access to a personalized dashboard where you can view your investments. 
Since you're only investing in real estate, you don't get a lot of the bells and whistles you might get with an online brokerage.
For example, that means no stock tickers or advanced investment calculators.
But overall, the online platform is easy to use and navigate. And the mobile app is as well. 
The DiversyFund app allows you to:
View your account balance
Make one-time investments
Set up an automatic investment plan
View tax documents and account statements
There's no cost to use either one. And they both make keeping tabs on your account simple. 
Research and Investing Tools
Investing in real estate is different from investing in stocks or mutual funds. 
And if you're investing in REITs for the first time, there may be a lot you have to learn. 
DiversyFund offers an online learning center that includes articles about different investing and personal finance topics. 
If you're looking for the latest news and trends or online webinars then you won't necessarily find that here. 
But you can learn more about how real estate investing works, the benefits of adding REITs to a portfolio and more basic things, like how to budget your money. 
Should You Invest With DiversyFund?
This DiversyFund review is meant to shed some light on how the platform -- and investing in REITs -- works so you can decide if it's right for you. 
Two of the best things about DiversyFund are:
the low $500 minimum to invest
and the $0 management fee.
If you were to invest in real estate through a crowdfunding platform, for example, you may need $5,000, $10,000 or more to get started. 
Those platforms can also charge annual management fees to invest in crowdfunded real estate. And some will only allow you to invest if you meet accredited investor guidelines. 
DiversyFund makes real estate investing with REITs accessible for investors of all experience and income levels.
If you want to benefit from owning real estate but you don't have the time or the means to buy a rental property, you can invest with DiversyFund instead. 
What you have to keep in mind:
This isn't one-stop investing.
If you also want to invest in stocks, ETFs, mutual funds, bonds or anything besides real estate you'll need another online brokerage for that. 
Overall, however, DiversyFund is a good option if you want to invest in REITs without being overwhelmed by a lot of fees.