When to Hire a Property Manager for Your Rental Properties
Find out what you need to consider when thinking about hiring a property manager or property management company to handle and maintain your rental properties.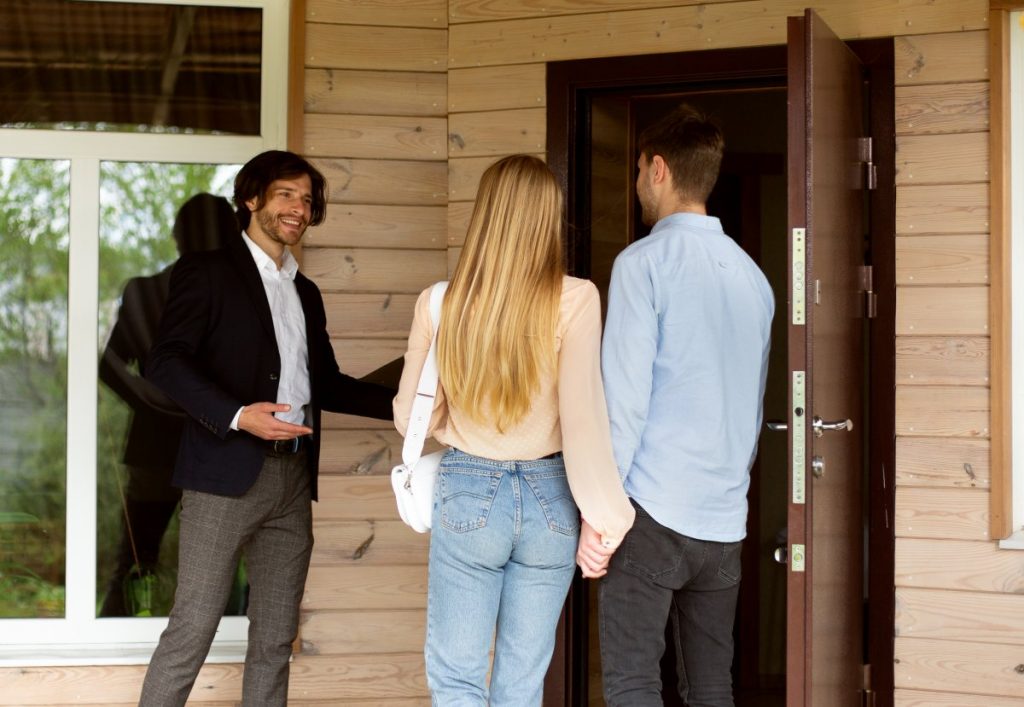 Owning rental property is an excellent way to earn passive income and diversify your investment portfolio.
But being a landlord and managing properties can be a daunting task. 
The good news:
You don't have to tackle it alone. Many real estate investors hire property managers for their rental properties.
This decision can make your life as a landlord easier, but is it the right choice for you? 
Here's what you need to know about hiring a property manager. But first, who are property managers?
Property Managers: What Do They Do?
Property managers are a third-party company that real estate investors hire to oversee their rental properties. 
Some landlords are apprehensive about giving up their control. But using a property manager can benefit your real estate investments. 
Property managers handle the daily operations of different types of properties.
Whether you own single-family homes, condominiums, or multi-unit dwellings, using a professional allows for a more "hands-off" approach.
The property manager is responsible for collecting rent from your tenants.
Also, when there's a vacancy, your property manager advertises the property, screens potential tenants, and schedules walk-throughs of the property. 
They can also negotiate the lease agreement.
And the best part:
When there's an issue with the property—such as needed repairs or maintenance—the tenants call the property manager instead of you.
Without a property manager, you would have to address every complaint or maintenance issue that arises, which is time-consuming.
Pros
There's no rule that says you have to hire a property manager, but there are good reasons to do so. 
1. Knowledge of local real estate market
If you're a new real estate investor, you might have limited knowledge of the local rental market. And as a result, you might price a rental too high for the area. 
This can reduce the number of applicants, and it could take longer to fill a vacancy.
Property management companies, however, are familiar with average rental rates for the area. They know how to correctly price a property to attract attention and quickly fill a vacancy.
2. Frees up your time
Managing a rental property, especially multiple properties, takes a lot of time and energy.
And unfortunately, the more time you spend managing daily property issues, the less time you'll have to search for additional properties. 
When a property manager handles the day-to-day affairs, you can devote more time to growing the business.
3. Less stress
Tenant issues and complaints will happen. And sometimes, tenants call their landlords at all times of the day. 
Depending on your number of properties, you might deal with multiple issues each week.
This is on top of other responsibilities, such as collecting rent, screening applicants, and scheduling walk-throughs. 
The daily stress is enough to make some landlords question their decision. But when you hire help and delegate, you'll have fewer headaches.
Cons
Of course, you must consider potential drawbacks, too.
1. Property management fees
The biggest drawback of hiring a property manager or a property management company is the cost.
You can expect to pay a monthly management fee to the company overseeing the day-to-day operation of your rental properties. 
In addition, other fees might include set up fees, vacancy fees, leasing fees, etc. The actual cost varies based on the management company, your location, and the size of the rental.
2. Less control over the property
When you hire a property manager for your rental property, you're giving the company permission to make decisions regarding the property.
So don't expect the property manager to call you for every minute detail. 
You have to trust their judgment and believe that they'll make the best decisions for your investment. It can be difficult to give up control, though.
The truth is:
The property manager might respond to a situation differently than you would.
3. Poor oversight of your property
There's also the risk of a property manager or property management company overlooking property or tenant issues. 
If a company manages a lot of properties, some issues could potentially fall through the cracks. 
After a while, you might feel that the property manager isn't giving your rental properties equal amounts of attention. Or, there might be problems with their screening process, in which case they choose tenants that aren't a good match for the property.
You can minimize these situations by being highly selective when choosing a property manager. You're putting your investment in their hands. So take your time and find a company with a good track record.
What Does It Cost?
Unfortunately, hiring a property manager isn't cheap.
Basic management fees vary, but you can expect to pay between 4 percent and 12 percent of the monthly rent. 
This fee is based on the type of property.
Therefore, a property management company might charge 4 percent for a small condo, 10 percent for a single-family home, and as much as 12 percent for a multi-unit dwelling.
This is just the monthly management fee, though.
Vacancy fee
In most cases, your property manager will also charge a vacancy fee.
This is a flat fee you'll pay each month for an empty unit.
One company might charge a $50 vacancy fee, whereas another company charges a $100 vacancy fee.
Set up fee
There's also a set up fee to establish a new account with the property manager, which can cost as much as $300. If there's a leasing fee, you'll pay extra each time they find a new tenant for your property.
This fee might range from 25 percent to 50 percent of the first month's rent.
Maintenance and repairs
Be mindful, too, of other costs associated with the rental property.
The fee you pay the property management company might not include routine maintenance and repairs.
Reasons to Hire a Property Manager
But although a property manager or property management company is useful, do you really need to hire one?
Some landlords manage their own rental properties without a property manager, so it's definitely possible.
But under some circumstances, it does make sense to have a professional in your corner, even though you'll pay for their service.
Property is far away
For example, you might have a rental property in another state or a property located away from your home. 
This makes it harder to manage the properties and deal with tenant maintenance requests.
A property manager can oversee tenant complaints and arrange for contractors to deal with issues that pop up.
Multiple properties
It might also make sense to hire a property manager if you have several rental properties. You only have so much time and energy.
If you don't share the workload, you could potentially burn-out and neglect some of your properties.
Of course, you also need to consider whether you can afford to hire a property manager.
Their services can be costly. So if you're a new real estate investor, you might start off managing your own properties. You can switch to a property manager as your income increases.
High vacancy rate
Hiring a property manager also makes sense if you have a high vacancy rate.
Finding reliable, qualified tenants can be time-consuming and stressful.
Property managers know how to screen tenants. This can help improve your vacancy rate.
What Questions to Ask When Looking for a Property Manager?
For a positive experience, you need to choose the right property manager. A company with a good reputation in the community is likely the right company for you. 
Start by getting referrals from friends or other real estate investors. If they've had a great experience with their property management company, you might too. 
You can also check Google reviews or contact the Better Business Bureau to find top-rated property managers in your area.
Once you find potential property managers, ask to conduct an on-site visit of a property they manage. 
Questions to ask before hiring a property manager
What type of services do you offer landlords?
How many properties do you currently manage?
How do you determine the appropriate rent for a unit?
How much do you charge landlords for your services?
How do you advertise or market your rental properties?
Do you charge extra for maintenance and repairs?
How do you screen tenants?
What is your vacancy rate?
Conclusion
Real estate investing is an excellent way to diversify and build a passive income stream.
But being a landlord can be physically draining and time-consuming.
A property management company, though, can handle the day-to-day responsibilities. This allows you to grow your business and purchase additional investments.