RealtyMogul Investing Platform Review of 2023
Our review of the RealtyMogul platform looks at how it allows greater access to commercial real estate investments to smaller investors.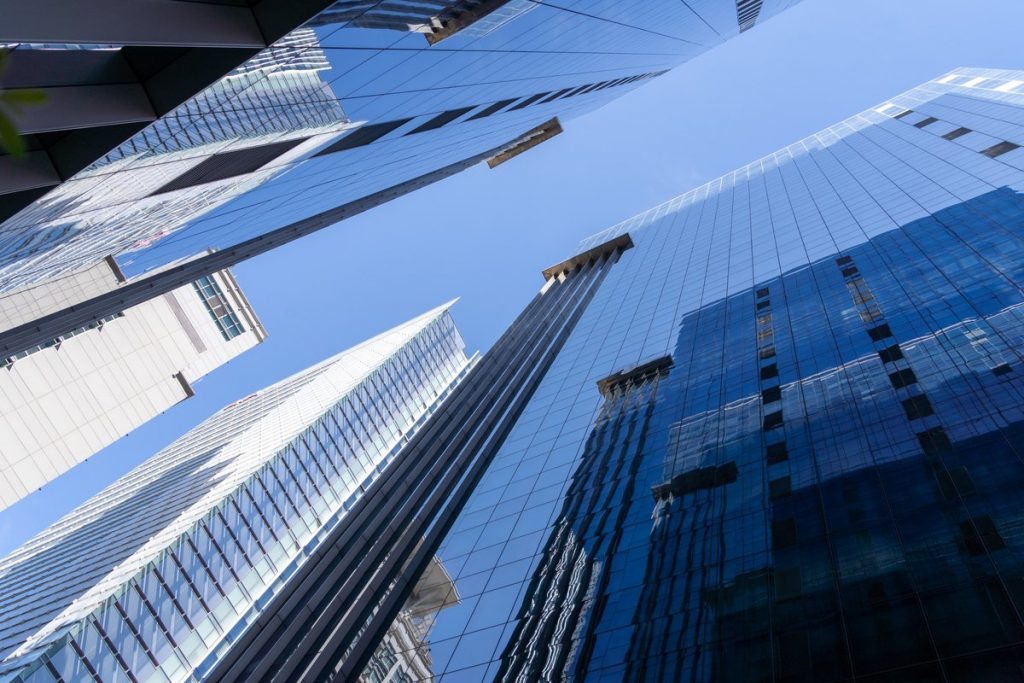 Real estate can be a hedge against inflation in a portfolio. But the good news is, you don't need to buy a property to invest.
RealtyMogul lets you invest in real estate with the crowd.
This is different from investing through a brokerage like Fidelity or Vanguard. You're investing in commercial real estate instead of stocks or mutual funds.
And RealtyMogul isn't a brokerage account in the traditional sense.
But opening an account could make sense if you're interested in real estate investing.
So how does it all work? This RealtyMogul review covers the platform's finer points in more detail.
RealtyMogul is good for:
Accredited and non-accredited investors
Individuals who have at least $5,000 to invest
Investors who want to diversify with commercial real estate
Individuals who are interested in a 1031 exchange
Types of Accounts Offered
RealtyMogul offers one account option and that's a personal investment account.
You can open an account with RealtyMogul as an accredited investor or a non-accredited investor.
An accredited investor is someone who meets certain guidelines set by the Securities and Exchange Commission (SEC). Specifically, that means:
Have an earned income of $200,000 or more for the last two years (or $300,000 if you're married)
Net worth of $1 million or more (excluding the value of your home)
You can qualify as an accredited investor if you meet either one of these guidelines.
So what if you don't meet the definition of an accredited investor?
You can still invest with RealtyMogul. But you'll have fewer investment options to choose from.
Are There Different Account Tiers?
If you're investing at an online brokerage or robo-advisor, you may run into account tiers.
These tiers can influence:
Which investments you have access to
What type of features or benefits you enjoy
The fees you'll pay
Since RealtyMogul offers a single account option there are no tiers. And fees are dependent on the details of deals, not your account status.
But again, there is a distinction between accredited and non-accredited investors.
This difference matters because it determines what you can invest in through the platform.
RealtyMogul Investment Options
RealtyMogul focuses on commercial real estate investments.
Investment options can include:
Multi-family properties
Office space
Industrial property
Self-storage
Retail space
Medical office buildings
There are three ways you can invest in property with RealtyMogul.
1. Real estate investment trusts (REITs)
A real estate investment trust holds and manages real estate properties.
REITs are a popular way to invest because they can pass on the tax benefits of real estate investing without having to own property. And they also pay out dividends to investors.
RealtyMogul offers The Income REIT and The Apartment Growth REIT for accredited and non-accredited investors.
The Income REIT holds a combination of debt and equity investments. The Apartment Growth REIT concentrates on equity investments.
For most investors, the minimum investment is $5,000. You can make additional investments in $1,000 increments.
With The Income REIT, cash distributions are made monthly. With The Apartment Growth REIT, they're made quarterly.
The two REITs also have different return profiles. So you may want to compare returns and risk for each one to see which one is a better fit.
2. Individual offerings
Individual offerings are investments in a single property or small group of properties.
This is also referred to as a private placement in investing lingo.
RealtyMogul makes individual offerings available to accredited investors only. Again, these can include office, multi-family, retail and industrial properties.
Individual offerings on RealtyMogul typically have a holding period of 3 to 7 years.
And the minimum investment is higher, at $25,000 to $50,000 for most deals.
3. 1031 exchanges
A 1031 exchange is an investing tool that helps with minimizing capital gains tax.
When you complete a 1031 exchange, you're exchanging one investment property for another.
This allows you to defer capital gains tax on the sale of the first property. The key is that you have to reinvest the proceeds in another qualifying property.
RealtyMogul offers 1031 exchanges for a variety of property types, including:
Apartment buildings
Single-family rentals
Vacant land
Office buildings
Self-storage facilities
Shopping centers
Hotels
There are no closing costs and no escrow required to invest in 1031 exchanges through the platform.
The minimum investment is typically between $25,000 and $50,000. If you have that much to invest, this could be a good way to generate passive income.
Are Managed Portfolios an Option?
RealtyMogul doesn't offer managed portfolios.
There are some real estate crowdfunding platforms that do, however. CrowdStreet is one example.
The advantage of managed portfolios is that you don't have to choose what to invest in.
Instead, your investments are chosen for you based on your goals, risk tolerance and age.
Managed portfolios can be good for hands-off investors who want the benefit of someone else's professional experience. But with RealtyMogul, it's up to you to decide what to invest in.
RealtyMogul Management Fees: What's the Cost?
Online brokerages typically make money by charging commissions and other fees to trade.
So you might pay $0 to trade stocks or ETFs and a higher fee to trade mutual funds or options.
With robo-advisors, there are no commission fees but you may pay an annual advisory fee instead. This fee is usually expressed as a percentage.
Crowdfunding platforms work differently when it comes to fees.
The platform itself can charge fees. And there are also fees associated with investment deals.
RealtyMogul fees
| Type | Fee |
| --- | --- |
| Platform access | None |
| Sponsor fees | Varies from deal to deal |
| REIT fees | Around 1% |
It's free to create a RealtyMogul account and browse deals.
Each sponsor can decide how much to charge for deals. You'll have to register for an account to view each deal's fee schedule.
The Income REIT and The Apartment Growth REIT have an annual management fee. This is similar to the expense ratio you might pay to invest in a mutual fund or ETF.
If you're completing a 1031 exchange through RealtyMogul, there are no closing costs.
Online and Mobile Experience
Many real estate crowdfunding platforms offer a mobile app.
RealtyMogul does not, however.
But you can create an account and manage your investments online.
The website itself is well-organized and easy to navigate. The account opening process is relatively simple.
You can view investments and learn the details of each product. And if you need help, you can email or call RealtyMogul at (877) 977-2776.
Research and Investing Tools
Real estate crowdfunding isn't the same as investing in stocks or bonds. So there may be a bit of a learning curve if you're new to it.
RealtyMogul understands that and offers several tools to educate and inform investors.
For example, you can learn:
How REITs work
What a 1031 exchange is and how they work
How to create passive income through real estate investing
Where real estate fits into a retirement planning strategy
How different types of real estate perform
RealtyMogul fully vets deals listed on the platform.
And all of this information is readily available to investors. That kind of transparency is important for understanding how an investment may perform, how much risk is involved and what you'll pay to invest.
Between blog posts and webinars, RealtyMogul does a good job of answering investor questions.
Should You Invest With RealtyMogul?
RealtyMogul is one of many platforms offering real estate investments.
You might consider this platform over another if you:
Are interested in adding REITs to your portfolio
Have at least $5,000 to invest in REITs
Want to focus on commercial property investments
Of course, there are some things to keep in mind.
If you're a non-accredited investor, for example, you're limited to investing in The Income REIT or The Apartment Growth REIT.
And if you're interested in private placements or 1031 exchanges, you'll need at least $25,000 to get started.
Other real estate platforms may set the bar lower for minimum investments. For example, you may only need $1,000 to start investing.
But overall, RealtyMogul could be a good fit for investors who have the money to invest and want to do so through a reputable platform.
Just remember to compare fees, risk and returns for individual offerings so you understand what you're investing in.