TradeStation Brokerage 2023 Review: Access to Advanced Trading Tools
Our review of TradeStation brokerage services include investment options, trading fees, account management options, and other investing tools available.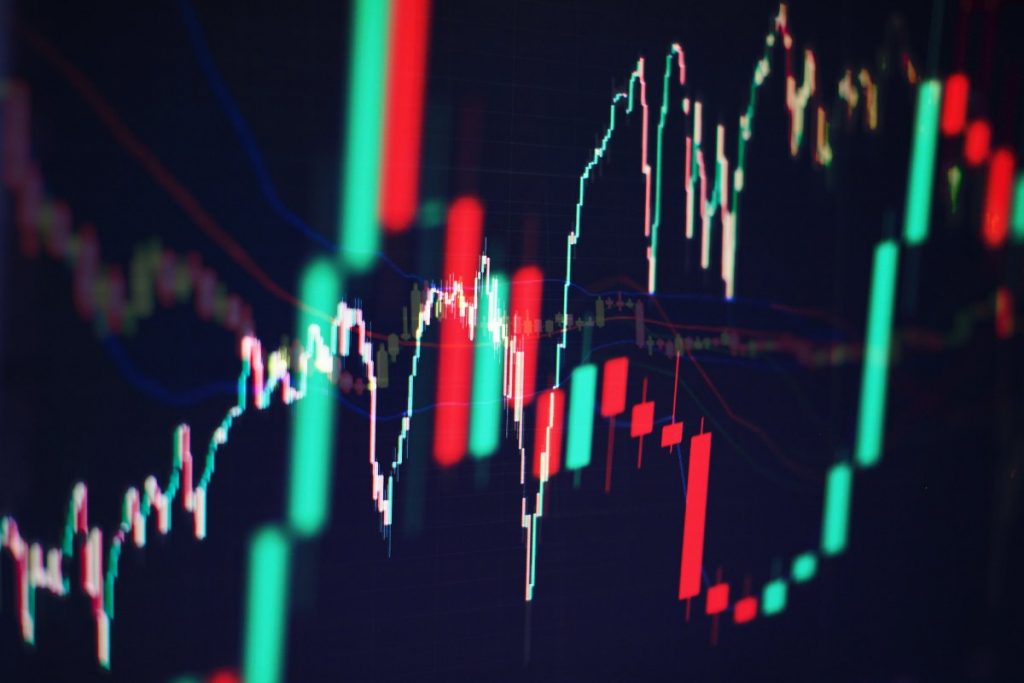 Online brokerages can offer an easy way to start building a portfolio. But they aren't all the same. 
TradeStation offers online trading for beginning and more experienced investors. 
You can open an account to trade stocks and exchange-traded funds. Or you can try investing in futures and crypto if you're looking for something different. 
The TradeStation platform has won numerous awards and its online trading platform is one of the best around.
But is a TradeStation brokerage account right for you?
Compared to major full-service brokerages, TradeStation takes a different approach to investing online.
Take a closer look at our TradeStation review to help decide if it's the right place for your money.
TradeStation is good for…
Beginning investors who want to start building their portfolio
More experienced investors who are interested in trading futures or cryptocurrency
People seeking commission-free trading for stocks and ETFs
Investors who want access to advanced trading platform technology
TradeStation Brokerage Pros & Cons
Types of Accounts Offered
TradeStation offers both individual and joint brokerage trading accounts. 
Joint accounts can be held as tenants in common or with right of survivorship. You can also open a custodial trading account on behalf of a minor. 
Aside from brokerage accounts for trading stocks, ETFs and other securities, TradeStation also offers: 
Traditional and Roth Individual Retirement Accounts
SIMPLE IRAs
Trust accounts
Limited partnership accounts
General partnership accounts
Sole proprietorship accounts
LLC accounts
Corporate accounts
Are There Different Account Tiers?
TradeStation gives you two options for opening a brokerage account to trade:
Both allow you to trade the same range of securities. But they differ in terms of account minimums and fees. 
TS Go
With TS Go, there's no minimum funding deposit to meet. A TS Select account requires a $2,000 minimum. 
Price-wise, TS Go accounts are slightly cheaper for trading options or futures. But you'll pay surcharges to trade using TradeStation Desktop.
TS Select
No surcharges apply for TS Select accounts.
Overall, a Select account can offer better value if you're trading with the Desktop platform and you can meet the $2,000 minimum requirement.
TradeStation Investment Options
TradeStation offers variety for trading. And that's a good thing if you want to diversify inside your brokerage account. 
For example, you can invest in:
Individual stocks
Exchange-traded funds (ETFs)
Mutual funds
Options
Futures
Futures options
IPOs
While most of the bigger brokerages allow you to trade stocks, mutual funds and ETFs, TradeStation gives you even more choices. 
For instance, you can invest in Initial Public Offerings (IPOs) of up and coming companies. Or if you're comfortable with more risk you might invest in futures or cryptocurrency. 
Those are securities you don't always find at other brokerages. So if you're looking for the most diverse mix of investments, TradeStation could have just what you need. 
For one thing, it means you don't have to pay an advisory fee. 
Managed portfolios can have annual advisor fees as low as 0.25% or as high as 1.25%. That money is taken out of your account assets and earnings. 
Sticking with a regular brokerage account allows you to sidestep those fees. And with commission-free trading you can save even more money. 
Fees
When comparing any online brokerage, it's important to check out the fees so you know what you're paying for. 
Here's how TradeStation's fees add up. 
TradeStation brokerage trading fees
| Investment options | TS Select | TS Go |
| --- | --- | --- |
| Stocks and ETFs | $0 commission | $0 commission |
| Mutual funds | $14.95 per trade | $14.95 per trade |
| Options | $0 + $0.60 per contract fee | $0 + $0.50 per contract fee |
| Futures | $0 commission + $1.50 per contract, per side | $0 commission + $0.85 per contract, per side |
| Futures options | $0 commission + $1.50 per contract, per side | $0 commission + $1.50 per contract, per side |
| Bonds | $14.95 + an additional $5 per bond | $14.95 + an additional $5 per bond |
There are a few things to know about TradeStation's trading fees. 
First, you'll pay $14.95 for each mutual fund trade. That's because these trades have to be done by phone or online. 
Separate pricing applies to cryptocurrency trades. The amount you pay depends on your account balance. 
Right now, TradeStation is discounting the fees for crypto trades. So the maximum fee is 0.50%. 
You should also know that if you have a TS Go account it'll cost you extra to use the TradeStation Desktop. The fee is $10 per executed trade. 
So if you plan to trade more frequently via the Desktop and you have at least $2,000, you might want to open a Select account instead. 
Otherwise, those $10 per trade fees could really add up. 
Are Tax-Loss Harvesting and Automatic Rebalancing Included?
Tax loss harvesting and automatic rebalancing are important investing strategies. 
When you harvest losses, you can help minimize taxes on capital gains. Paying less in taxes lets you keep more of your returns. 
Rebalancing your portfolio is important for managing risk. If your portfolio isn't properly diversified, you could end up with too much risk. 
And that could cause you to lose money, which you don't want.
While some online brokerages offer automatic tax loss harvesting and/or automatic rebalancing, TradeStation doesn't. So if you want to rebalance or harvest losses you'll have to do it yourself. 
Online and Mobile Experience
TradeStation lets you manage your investments online or through a mobile app. 
With web and mobile trading, you can easily check your account balance and status. You can make trades, get stock quotes in real-time and create watch lists. 
You can also read breaking stock news and access TradeStation's library of historical trading data. 
But where TradeStation really shines is the TradeStation Desktop.
This online trading platform is designed for investors who want to do more than just get quotes or make trades. 
Some of the key features of TradeStation Desktop include:
RadarScreen - This tool continuously monitors and ranks up to 1,000 ticker symbols in real-time to help you make trading decisions. 
EasyLanguage - EasyLanguage is a proprietary tool that lets you design customized trading strategies and indicators
Strategy Back-Testing - With this feature, you can try out trading ideas without actually having to buy or sell. 
Matrix - This is a highly advanced order placement tool that lets you trade at the click of a button.
OptionStation Pro - If you're trading options, you can use this tool to help with predicting outcomes. 
Simulated Trading Mode - This trading simulator lets you see what might happen if you executed a trade without risking any of your money. 
Though it all sounds hi-tech, the Desktop platform can be used by beginning or advanced investors. 
If you want to go more in-depth with your trading strategies, this is a great feature to have.
But if you're more focused on the basics, you can stick with trading online or through the mobile app. 
And again, remember that if you're using the Desktop trading platform in a TS Go account, added trade fees apply. 
Research and Investing Tools
TradeStation offers a variety of tools to help you research investment options, including: 
Stock screeners
Masterclasses on trading
Tutorials
Market insights
Support forums
All of these tools can help with building a better portfolio. 
That's reassuring if you're new to investing and aren't sure where to start. TradeStation has resources to explain all the basics in easy to understand language. 
Should You Invest With TradeStation Brokerage?
This TradeStation brokerage review should give you a better idea of how the platform works and what you can expect. 
You may consider a TradeStation account if you're looking for DIY trading with minimal fees. The addition of futures and crypto to the list of trading options makes it a stand out. And the TradeStation Desktop lives up to its award-winning reputation. 
Just keep in mind the minimum deposit requirements and fees.
If you don't have $2,000 to start investing, you could open a TS Go account. But you'll pay more to trade if you use the Desktop. 
Also, think about whether you need or want access to managed portfolios. 
TradeStation puts you fully in control of your portfolio. If you'd rather get a little help from a pro when picking stocks, you may want to think about researching a different brokerage instead.