Vanguard Brokerage 2023 Review
Our review of Vanguard looks at their brokerage accounts, fees, investment options, and financial services to help investors reach their financial goals.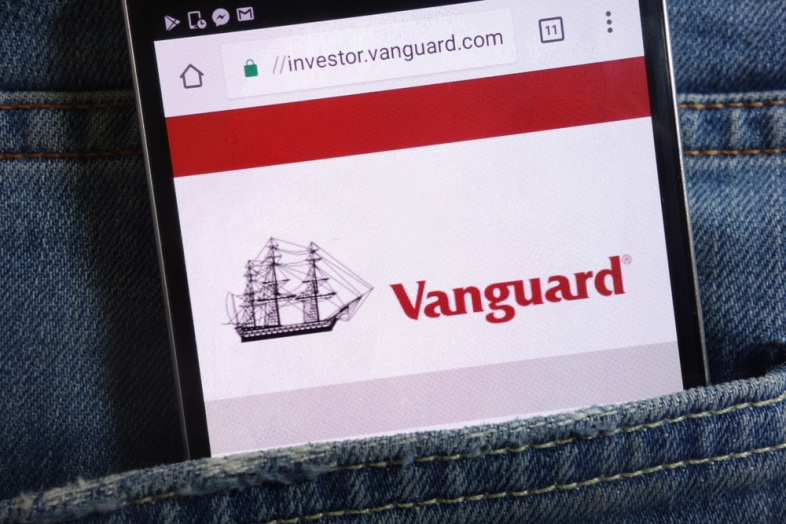 Vanguard is practically a household name in the investing world. 
Known for low-cost index fund offerings, Vanguard offers online brokerage accounts to help you start building wealth. Opening a Vanguard brokerage account online is an easy way to start trading. 
Whether you're new to investing or a seasoned market player, Vanguard could be a great option for building a portfolio. 
But before you invest with any brokerage, it's helpful to know what you can expect. Our review of Vanguard brokerage accounts and services aims help you decide if it's right for you.
Vanguard is good for:
Beginning investors who want a hassle-free way to invest
Investors who are looking for low-cost trading options
People who want to include index funds in their investment strategy
Investors who want to pay no transfer fees to move money from another brokerage account
Vanguard Brokerage Pros & Cons
Types of Accounts Offered
Vanguard offers both individual and joint brokerage accounts. 
So if you want to open a brokerage account solo, you can. Or you can open a joint brokerage with a spouse if you have similar investment goals. 
You can open an account with $0. But it's important to keep in mind that different minimums may apply to start investing. 
At the very least, you might need $1,000 to $3,000 to start buying shares. 
That's important to keep in mind if you only have a limited amount of money to start building a portfolio. 
Retirement and college savings
It's also worth noting in this Vanguard brokerage review that there are other account types you can open.
These are all tax-advantaged accounts. Other ways to build with Vanguard include:
For this Vanguard brokerage review, we'll focus on individual and joint brokerage accounts from here on out. 
Are There Different Account Tiers?
Vanguard has different client tiers that vary based on increasing asset size. Generally, different types of services become available has your portfolio grows.
Vanguard client tiers
Tier
Asset size
Benefits
Basic
Up to $50,000
Basic investment services
Voyager
$50,000 to $500,000

No account fees on most account types
Investment pros to answer questions and provide education & resources
Access to fee-based personal advisory services

Voyager Select
$500,000 to $1 million
Flagship
$1 million to $5 million

Access to wealth management services

Flagship Select
More than $5 million

Access to wealth management services
Access to CFPs to discuss wealth & estate planning, trust services, legacy planning, tax strategies and more
100 free trades per year on options and non Vanguard transaction-fee mutual funds
For the most part, the increasing client tier status means more exclusive access to professionals who can provide more in-depth financial advice and guidance.
So, those who don't have large investment portfolios are not missing out on much.
Investment Options
Building a diversified portfolio is important for managing risk. 
The more diverse your portfolio is, the more insulated your investments can be against stock market volatility. 
When choosing an online brokerage, it's important to consider the full range of investments to make sure you can construct a portfolio that fits your needs. 
Vanguard makes that easy for brokerage account investors.
You can invest in a variety of different securities, including:
Vanguard mutual funds
Vanguard exchange-traded funds (ETFs)
Mutual funds from other companies
ETFs from other companies
Individual stocks
Options
Certificates of deposit
Bonds
Cash investments, including money market funds
As you can see, there's not a whole lot that you can't invest in through a Vanguard brokerage account. 
Just keep in mind that some investments are riskier than others when building out your portfolio. 
Managed portfolios
Vanguard also offers managed portfolios if you want  more of a professional touch when investing. 
Managed portfolios are offered through Vanguard Personal Advisor Services. You need at least $50,000 in investable assets to set up a managed portfolio account. 
With Personal Advisor Services, you're assigned a personal money manager.
They'll ask you questions about your goals, review your current investments and help you shape a new portfolio management plan. 
The annual cost of using Personal Advisor Services is 0.30% of your assets under management for accounts with balances of $5 million or less. 
The fee shrinks down to just 0.05% for accounts with assets of $25 million or more. 
Account Fees and Trading Costs
When investing in a brokerage account, it's important to keep a close eye on fees. 
The more trading fees or commission you pay, the less of your investment earnings you get to keep.
Likewise, you have to pay attention to individual expense ratios when investing in mutual funds or ETFs. 
Vanguard is one of many brokerages that have moved toward a $0 trading fee model in recent years. And overall, they have some of the lowest brokerage fees around to invest. 
Here's how the fees break down:
Vanguard brokerage trading fees
| Investment options | Trading fee |
| --- | --- |
| Individual stocks | $0 for online trades; up to $25 per trade by phone |
| Vanguard mutual funds | $0 for online trades and trades by phone |
| Mutual funds from other companies | $0 for online trades; up to $50 per trade by phone |
| Vanguard ETFs | $0 for online trades and trades by phone |
| ETFs from other companies | $0 for online trades; up to $25 per trade by phone |
| Options | $0 + $1 contract fee for investors with assets under $1 million; $0 for the first 25 trades for balances between $1 and $5 million, then $0 + $1 contract fee; $0 for the first 100 trades for balances over $5 million, then $0 + $1 contract fee |
Again, there's no minimum to open but Vanguard does charge a $20 annual fee for all brokerage accounts.
Now:
That fee can be waived if:
you keep total assets of $10,000 or more in your account
or, sign up for electronic statements and notices
Based on the fee chart, the smartest way to invest to save money is making trades online. Just keep in mind that there may be individual fees ass
ociated with different investments. 
Those include the expense ratio for individual funds and ETFs. This means the cost of owning the fee annually, expressed as a percentage.
On the bright side, Vanguard has a reputation for offering funds with expense ratios that are well below the industry average.
 That's another important point to know if you're making comparisons between Vanguard and another brokerage, like TD Ameritrade or ETrade. 
Are Tax-Loss Harvesting and Automatic Rebalancing Included?
Tax-loss harvesting and automatic rebalancing can help you manage your investments more efficiently. 
With tax-loss harvesting, you're selling off losers in your portfolio to help offset the capital gains. It helps to ensure your asset allocation is still on track with your goals. 
Unfortunately, Vanguard currently doesn't offer these features as standard offerings with its brokerage accounts.
That said:
You can get portfolio rebalancing with Vanguard Personal Advisor Services, which may be fee-based depending on your asset size.
Not having tax-loss harvesting or rebalancing included could be a drawback if you want to keep your portfolio management simple.
Luckily:
Those are strategies that you can execute your own with some basic investing knowledge. 
Online and Mobile Experience
Vanguard offers both online and mobile access to its brokerage accounts. 
The layouts are straightforward and simple to make for a user-friendly experience. Information can easily be accessed using a dropdown menu that guides you where to go. 
Neither one is overly flashy. As an investor, you get a personalized dashboard showing your investment accounts so you can track performance in one place. 
But overall, Vanguard does a good job of making it easy to see where you've invested and how those investments are doing. 
Research and Investing Tools
Vanguard offers a variety of research and investing tools to help you make the right decisions for your portfolio. 
The list of tools available includes:
An individual stock screener tool
Mutual fund and ETF screener
Online Fixed Income Trade Desk (if you're interested in fixed-income investments like bonds)
You can also:
View individual stock and mutual fund profiles
Create a watch list of securities you want to keep an eye on
Use Vanguard's portfolio analysis tool to see how your portfolio is performing. 
There are also articles and calculators you can use to shape your wealth-building plan. 
Should You Invest With Vanguard Brokerage?
As this Vanguard brokerage review shows, there's plenty to like about investing with this platform. 
The main attractions are the low-cost mutual funds and ETFs that allow investors to build diversified portfolios very quickly.
You can access managed portfolios if you have enough assets and if you don't, you can still open your account with $0. 
Overall, Vanguard is one of the better brokerages out there in terms of cost, selection and service.
But before making a decision about where to invest, it's important to do your homework and compare it to other brokerage options.