Webull 2023 Review: No Commission Fees
Our review of the Webull brokerage and accounts will look at the market analysis tools, trading fees, and investments options available to advanced investors.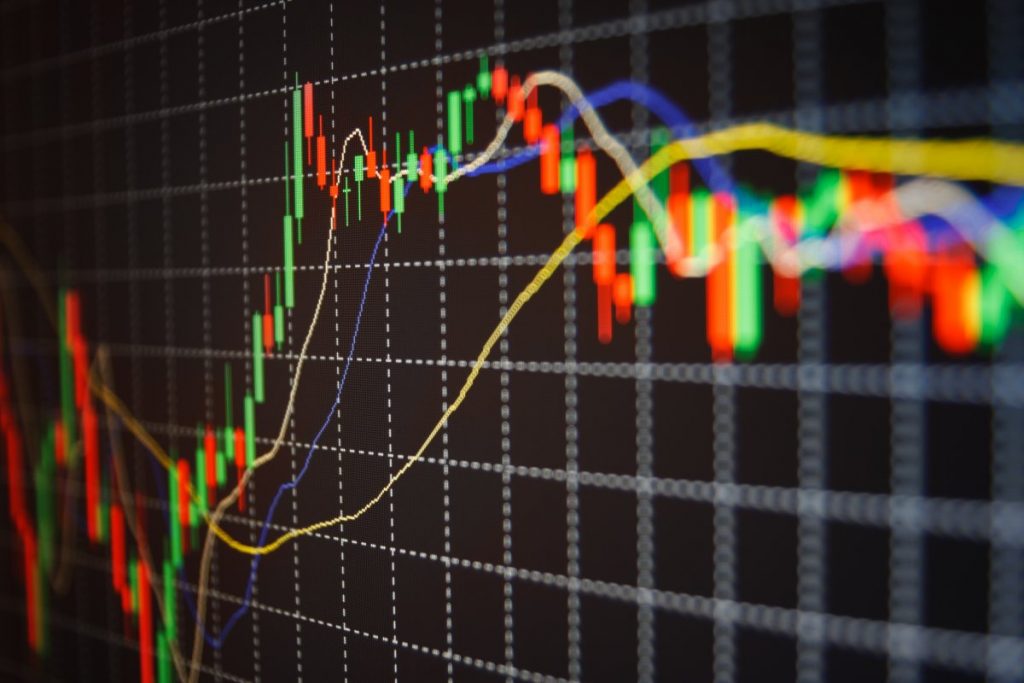 Paying a financial advisor to manage your portfolio can be costly. That's what makes online trading platforms so attractive for many investors.
Webull is one online brokerage that makes it easy to build a portfolio with minimal fees. You can open an account to trade stocks, options and exchange-traded funds in one place.
If you like having access to advanced trading and research tools, Webull could be a good fit. And you can even take advantage of extended hours trading for more flexibility. 
Any time you're considering an online brokerage, it's helpful to take a closer look. That's what this Webull review is designed to help with.
Keep reading to learn more about how Webull works to help decide if it's the right place for your money. 
Webull is good for…
People who want to open an IRA or individual brokerage account
Investors who are looking for advanced trading and analysis tools
Self-motivated investors who want to build their own portfolios
Investors who are interested in trading on margin
Types of Accounts Offered
Webull makes it relatively easy to open an account online. There's no minimum deposit required to open an account, unless you want to trade on margin.
In terms of account types, you can open:
Individual cash brokerage accounts
Individual margin brokerage accounts
Traditional IRAs
Rollover IRAs
With brokerage accounts, you can have a cash account or a margin account. 
You can open a cash account with $0. You'll need $2,000 to open a margin account. 
Webull limits you with IRAs, however. You can only have one type of IRA. 
And you'll need to open an individual cash or margin account before you can open an IRA with Webull. 
Compared to other brokerages, Webull has fewer account type options. 
If you want to open a joint brokerage account, trust account or a custodial account you'll need to look elsewhere. There's also no self-directed IRA option either. 
Are There Different Account Tiers?
That's a good question since some robo advisors and online brokerages tier their accounts. 
With tiered accounts, the most important things to know are the fees and what you get in exchange. 
Webull doesn't tier its accounts. All brokerage accounts or IRAs are treated the same. 
That means you enjoy the same fee structure and can invest in the same things, regardless of what type of account you have. 
Whether that's a plus to you or not depends on your investment goals. But you might like it if you want an online brokerage that keeps things simple. 
Webull Investment Options
Webull gives you four options for investing:
Stocks
Exchange-traded funds
Options
ADRs (American depositary receipts)
If you're interested in stocks, Webull lets you choose from thousands of companies. 
One thing to know is that they're all U.S.-based. You can't trade foreign stocks through the platform. And you won't find penny stocks here either. 
If you're interested in options trading, Webull is one of the top picks based on fees. 
Compared to other brokerages, such as Charles Schwab, Fidelity and TD Ameritrade, Webull has the lowest options trading costs. 
Futures and forex trading aren't included on the platform. You can't trade cryptocurrency right now either, though Webull is planning to roll that out soon. 
One upside:
Webull lets you trade pre-market or after-hours. Extended hours trading isn't something you always get with other brokerages.
Fees
Speaking of fees, you might be wondering what you'll pay to trade with Webull.
And fees matter since the higher your costs, the less of your returns you get to keep. 
Webull keeps things simple by not charging any commission fees to trade. There are, however, some fees to keep in mind.
Webull Brokerage trading fees
| Investment options | Trading fee |
| --- | --- |
| Stock trades | $0 commission fee; SEC trading fee and FINRA trading fees apply |
| ETFs trades | $0 commission fee; SEC trading fee and FINRA trading fees apply |
| Options | $0 commission fee; $0 contract fee; $0 assignment or excise fees; SEC trading fee and FINRA trading fees apply |
| SEC trading fee | $0.0000221 * Total $ Trade Amount (Min $0.01)(Sells Only) |
| FINRA trading fee | $0.002 * No. of Contracts (Min $0.01)(Sells Only) |
While you do have to keep those SEC and FINRA fees in mind, Webull is very low-cost overall. 
That's a good thing if you don't want commissions taking a big bite out of your returns.
Online and Mobile Experience
Webull offers both online and mobile app investing for convenience. 
When you create an account you get access to the Webull desktop trading platform. This is one area where Webull really stands out.
The desktop trading platform is more than just a basic account dashboard, which is what you get with some online brokerages.
With the desktop platform, you can:
View your account balance and positions
Trade stocks, options and ETFs
Short stocks
Create and maintain stock watchlists
Get real-time stock quotes
Check global markets
Read the latest market news
Study investment trends
Those same features are available with the Webull mobile app. 
Webull recently updated its trading platform to make it more user-friendly.
The mobile app also allows for comments and discussion with other traders, which is a popular feature and good way to gauge the interest of different stocks.
While the layout can look a little intimidating at first, it's fairly easy to navigate once you get the hang of it.
Research and Investing Tools
Whether you're new to investing or you're more experienced, research tools can be a good thing to have. 
Webull offers a variety of research and investing tools through its trading platform.
That includes:
Fundamental analysis tools to help you better understand a company's financial health
Stock screeners for taking a closer look at specific stocks
A regularly updated news feed to keep you clued in to what's happening with the markets
You can also check out professional analysts' opinions on whether to buy, sell or hold a particular security. And Webull also offers charting tools to help you understand a stock's historical performance. 
Compared to other online brokerages, however, Webull falls a little short in the research department. And there's no live chat help option if you get stuck and have a question. 
Should You Invest With Webull?
After reading this Webull review you should have a better idea of how it works. And that can help you decide whether it's the right place for you to invest. 
Some of the best things about Webull are the fact that you can open an account with $0 and you pay no commission fees to trade. Lots of other online brokerages are going the $0 fee route but some still have account minimums you have to meet to get started. 
It's easy to open an account online with Webull, whether you want to day trade or invest for retirement. And the platform itself, including the desktop trader, is easy to use as well. 
Some areas where Webull falls short are the investment options and customer support. If you're looking for bonds, mutual funds or alternative investments, you won't find them here. 
And while customer support is available 24/7 by phone or email, there's no way to live chat. So if you need answers to something quickly, that could be a downside.
There is an online FAQ that covers a wide range of questions, however. 
Overall, Webull could be a good fit for new investors or more advanced ones. The main thing to remember is that it's designed for self-directed trading. So you have to be comfortable with being a DIY investor.