WellsTrade Brokerage 2023 Review: Best for DIY Investors and $0 Stock & ETF Trades
Our review looks at WellsTrade (the brokerage of Wells Fargo) and its available accounts, investment options, fees, and other tools for investors.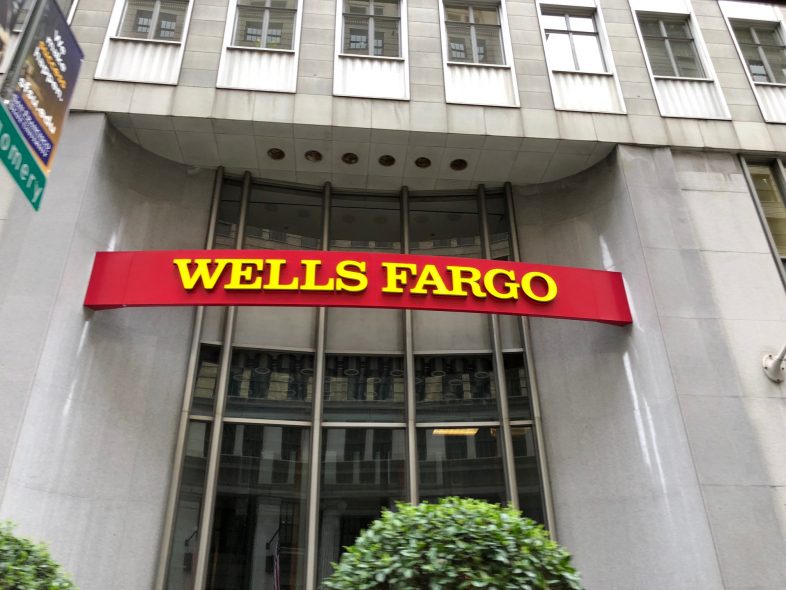 You may know Wells Fargo as a bank that offers checking and savings accounts. But it also offers investment services through an online brokerage.
It's called WellsTrade and it allows you to invest and build a portfolio online with $0 minimums and $0 trading fees. 
If you already bank with Wells Fargo, you can link your accounts to WellsTrade to manage your money in one place. Brokerage Cash Services lets you move cash between accounts easily. 
WellsTrade is geared to DIY investors who are comfortable managing their investments themselves. 
You can easily manage your brokerage account online or from your mobile device with the WellsTrade app.
But it could also work well if you're a beginning investor who wants to keep fees to a minimum. 
If you're looking for a new online brokerage, you might consider WellsTrade. Before moving accounts, dive into this WellsTrade brokerage review to learn what it's all about. 
WellsTrade is good for…
People who already use Wells Fargo banking services
Investors who want to pay $0 for stock and ETF trades
Self-directed traders who are knowledgeable about investing
Beginning investors who want to build a portfolio with a low minimum investment
WellsTrade Brokerage Pros & Cons
Types of Accounts Offered
WellsTrade offers a variety of investment accounts, including:
Individual brokerage accounts
Joint brokerage accounts
Traditional IRAs
Roth IRAs
SEP IRAs
Inherited IRAs
529 college savings accounts
Custodial accounts
Trust accounts
For this WellsTrade review, we'll take a closer look at the online brokerage account option. 
You can open an individual or joint brokerage account at WellsTrade with a $0 minimum requirement. That's good if you're new to investing and you don't have a lot of money to start building a portfolio yet. 
If you have a checking account or savings account with Wells Fargo, you can link them with your brokerage account. That's a plus if you want an easy way to move money from checking or savings to your investment account. 
But you don't have to bank with Wells Fargo to invest with WellsTrade. 
Are There Different Account Tiers?
Some online brokerages use a tiered approach to investment accounts.
Tiers are usually based on your account balance. The higher your balance, the lower the fees you might pay. 
WellsTrade doesn't tier its brokerage accounts. All accounts are essentially the same when it comes to:
Minimum amount to open an account
Range of investment options
Trading and other account fees
Research tools
Account management options
That could be a good thing if you want a way to keep investing as simple as possible. 
With WellsTrade, you can open an account with as little or as much money as you want. And you can build a portfolio over time at a pace that works for you.
Investment Options
WellsTrade gives you plenty of investment options to choose from. 
Depending on your preferences, goals and risk tolerance you can invest in:
Stocks
Exchange-traded funds
Options
No-load mutual funds
Money market funds
Bonds
Treasuries
Brokerage certificates of deposit
More investment choices can make it easier to build a diversified portfolio. And, diversification matters for managing risk.
WellsTrade covers all of the most important bases. There are a few options you won't find at WellsTrade, however. 
For now, you can't trade:
If you're interested in buying bitcoin or testing your luck with futures, you'll have to look at a different brokerage. WellsTrade also doesn't offer fractional share investing. 
Fractional share investing allows you to buy stocks in smaller increments, rather than buying a single share all at once.
A handful of online brokerages offer fractional share trading but WellsTrade isn't one of them.
Management Fees: What's the Cost?
Cost is always something important to consider when building an online portfolio.
WellsTrade takes a slightly different approach to fees compared to other brokerages. 
What you'll pay to invest depends largely on what you choose to trade and how you do it.
Here's a look at how the fees add up.
WellsTrade trading fees
| Investment options | Trading fee |
| --- | --- |
| Stock trades | $0 trading fee for online trades; $25 for agent-assisted trades |
| ETF trades | $0 trading fee for online trades; $25 for agent-assisted trades |
| No-load, no transaction fee mutual funds | $0 trading fee |
| No-load, transaction Fee mutual funds | $35 per trade |
| Options | $5.95 + $0.75 per contract; $25 for agent-assisted trades |
WellsTrade is similar to other online brokerages that charge $0 fees for stock and ETF trades.
Though it will cost you more to trade stocks and ETFs with the help of an investment professional. 
Aside from those fees, WellsTrade charges a $30 annual household fee. This fee applies to all brokerage accounts, but there's a silver lining. 
You can avoid the $30 annual household fee by:
Enrolling in electronic statements and trade confirmations
Linking accounts to the Portfolio by Wells Fargo program
Maintaining $250,000 or more in your WellsTrade account balance
Holding a SEP IRA with Wells Fargo
Maintaining a Wells Fargo Private Bank account
If you're not able to get around this fee, it'll be charged to you in September each year. 
Are Tax-Loss Harvesting and Automatic Rebalancing Included?
Tax-loss harvesting and automatic rebalancing are features that can help you make the most of your portfolio. 
Rebalancing keeps your portfolio aligned with your goals and risk tolerance. At some brokerages, rebalancing is done for you automatically. 
Tax-loss harvesting lets you offset capital gains with capital losses. This can help minimize the taxes you pay on your investments. There are a few brokerages that offer this feature. 
Unfortunately, you don't get either one with a WellsTrade brokerage account. 
If you want to rebalance or harvest losses, you'll have to handle those things yourself. 
But that may not be a big deal if you're looking for a self-directed trading platform anyway.  
Online and Mobile Experience
It's easy to open an account with WellsTrade online. You can open an account in just a few minutes. 
Once your account is open, you can log in online to:
Transfer money from Wells Fargo bank accounts to invest
Buy or sell securities
Check your account balances
Set alerts
Utilize WellsTrade research and analysis tools
According to the WellsTrade website, some features and functions aren't available on the mobile app. But the site doesn't specify which ones they are. 
If you need help with your account, you can contact WellsTrade professionals by phone or email. 
They can answer questions about your account or help troubleshoot issues with logging in online. 
Research and Investing Tools
Research tools are always helpful to have, especially if you're new to investing. 
WellsTrade offers a range of research tools, including:
Stock screeners
ETF screeners
Mutual fund screeners
An asset allocation comparison tool
Real-time stock quotes
Investment charting
Market insight and commentary
Performance ratings
Watchlists
Proprietary and third-party investment research
All of those things can help with making investment decisions.
While the research tools aren't as in-depth as what some brokerages offer, there's still a good selection at your disposal.
Should You Invest With WellsTrade ?
WellsTrade has some definite positives for investors who are comfortable with a self-directed approach. 
Paying $0 to trade stocks and ETFs online is something you might appreciate if you're looking for a low-cost way to invest. And with a $0 minimum, it's easy for just about anyone to start investing from scratch. 
The option to link your accounts might also appeal if you already bank with Wells Fargo. 
When your checking account and brokerage accounts are separate, that can mean waiting a few business days for deposits or withdrawals to post. Linking your WellsTrade accounts to your Wells Trade bank accounts means moving money around is faster. 
Any uninvested cash you have in your WellsTrade account can earn interest. And you can use margin loans to borrow against securities you own. 
You may want to check out another brokerage account, on the other hand, if you're interested in cryptocurrency, futures, or fractional share trading. No tax-loss harvesting or rebalancing are also reasons to consider shopping around. 
Overall, WellsTrade could be a good fit if you want to trade stocks and ETFs commission-free without a large minimum deposit.