Zacks Trade Brokerage Review: Access to Powerful Trading Tools
Our review of the Zacks Trade brokerage looks at the investment options, account fees, trading costs, and tools available to investors.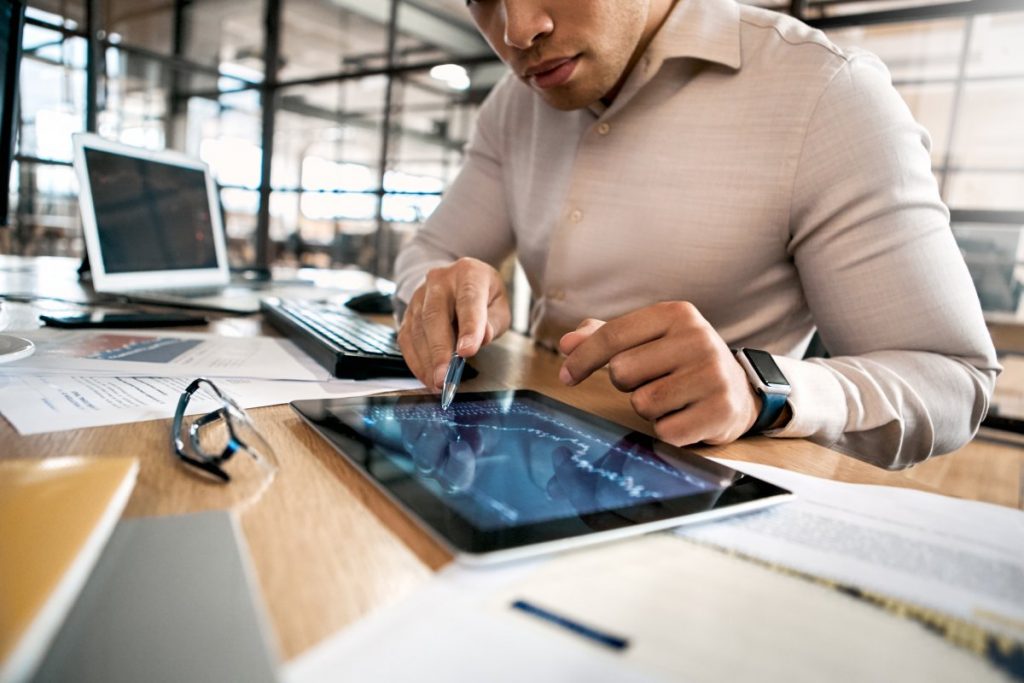 Online brokerage accounts can make building a portfolio easy. And many come with low costs that make it affordable, too. 
Zacks Trade is an online brokerage platform that's designed for the active trader. 
If you like getting hands-on when trading stocks, ETFs and other securities it could be the right brokerage for you.
To do so:
Zacks provides access to expert research tools and advanced trading customer support. 
There are a few other features that set Zacks Trade apart from other brokerages. But you may be wondering whether it's the best place for your money. 
Read on to learn more about Zacks Trade, how it works and who it may be right for. 
Zacks Trade is good for…
Active traders who enjoy hands-on investing
Investors seeking advanced research and analysis tools
People who are interested in trading internationally
Investors who want to trade on margin with low costs
Types of Accounts Offered
Zacks Trade offers a few different types of accounts, including brokerage accounts, traditional Individual Retirement Accounts and Roth IRAs. 
That's helpful if you want to build a portfolio that includes tax-advantaged and taxable investments. Brokerage accounts have no maximum annual contribution limit but IRAs do. 
You can also open a margin account with Zacks. The minimum to open a margin account is $2,000; the minimum for cash accounts is $2,500. 
If you already have a brokerage account elsewhere you can transfer it to Zacks for a fee. But Zacks Trade will waive the fee for transfer balances of $5,000 or more. Zacks Trade also accepts IRA rollovers. 
Regardless of which type of account you open, accounts at Zacks Trade are protected by the Securities Investor Protection Corporation (SIPC). The maximum coverage limit is $500,000. 
If you're not sure what kind of account you need, Zacks Trade will walk you through some questions to help you decide. 
To keep this Zacks Trade review simple we'll be taking a closer look at just the brokerage accounts. 
Are There Different Account Tiers?
Some online brokerages tier their accounts. So you may get access to one set of features or pricing at one tier and a different set of features or pricing at another. 
Zacks Trade keeps it simple.
There are no tiers for Zacks Trade brokerage accounts. 
That means you have access to the same investment options and pay the same fees, regardless of whether you're investing $5,000 or $500,000. 
Just remember that you'll need to meet the $2,500 minimum balance for cash accounts or the $2,000 minimum for margin accounts.
Investment Options
Zacks Trade is geared toward active traders who are looking for ways to diversify their portfolio.
This brokerage offers quite a few investment choices, including:
Individual stocks (including penny stocks and OTC stocks)
Options
Bonds
Exchange-traded funds
Mutual funds
Foreign currency exchange
There are some things you can't trade with Zacks Trade, however. 
For example, the brokerage doesn't support commodities trading or futures trading. And you can't trade forex for any purpose besides currency exchange. 
Still, you'll find a good mix of investments here overall. Other brokerages like Vanguard, Fidelity and Schwab offer some of these same options, but not all of them. 
Are managed portfolios offered?
Managed portfolios are something you may be interested in if you want professional guidance with your investments. 
These portfolios are either custom-made or prebuilt, based on your risk tolerance, time horizon and goals. 
Since Zacks Trade is meant for self-directed investing, you won't find managed portfolios here. But Zacks does give you the tools and support you need to build a portfolio on your own.
Fees
Many online brokerages have adopted a commission-free pricing model. That means you can trade stocks or exchange-traded funds without triggering a commission. 
Zacks Trade still charges commission fees for trades. But the fees are low compared to what you may pay with other brokerages.
Zacks Trade brokerage trading fees
| Investment options | Trading fee |
| --- | --- |
| Stocks and ETFs greater than $1 per share | $0.01 per share |
| Stocks and ETFs less than $1 per share | 1% of trade value |
| Mutual funds | $27.50 per trade |
| Options | $1 for first contract + $0.75 per additional |
| Bonds | Tiered pricing |
As you can see, the fees Zacks Trade charges aren't outrageous for the most part. 
And it's worth pointing out that you pay no fee for broker-assisted trades. At other brokerages, you may pay $25 per trade if you're getting help from a broker. 
Zacks doesn't charge an inactivity fee either which some brokerages tack on. Ultimately, how much you'll pay depends on what you're trading and in what volume. 
If you're making a $10,000 trade, for example, the 1% fee would come out to $100. Running the numbers can help you put the cost in perspective. 
Margin trading
Trading on margin has its own costs.
Margin rates start at 3.60% and go down as your margin balance increases. 
Overall, Zacks Trade charges margin rates that are much lower than many of its competitors.
Just remember that margin trading can be riskier than trading stocks or other securities. 
Tax Loss Harvesting and Automatic Rebalancing Not Included
Zacks Trade doesn't offer automatic tax-loss harvesting or automatic rebalancing inside brokerage accounts. 
Whether you see that as a pro or con depends on how comfortable you are rebalancing and harvesting losses on your own. 
Rebalancing just means reviewing your asset allocation to make sure it still fits your goals. If it doesn't, you may need to buy or sell assets to get it back in line. 
Tax loss harvesting is a way to minimize the tax bite on investment gains. 
When you harvest losses, you're selling losing assets to offset capital gains. That can help keep your tax bill down. 
Since Zacks Trade is all about self-directed trading, it's not surprising that these features aren't included automatically.
But if you're using the Zacks Trade Pro platform to manage your account, you can easily rebalance your portfolio yourself. 
Online and Mobile Experience
There are four ways to manage your account with Zacks Trade online:
Zacks Trade Pro
Client Portal
Zacks Trader
Handy Trader mobile app
Of those platforms, Zacks Trade Pro is the flagship trading option. If you're an active trader or trade at high volumes, you'll appreciate the research and analysis tools that are included. 
As mentioned, you can easily rebalance your portfolio through Zacks Trade Pro. And the platform is set up to make it easy to trade options alongside stocks, ETFs and other securities. 
The Client Portal is the basic account management platform. This is where you can adjust account settings and place trades. 
Zacks Trader is a scaled-down version of Zacks Trade Pro. It has many of the same features but uses a more simplified interface for easier navigation. 
The Handy Trader mobile app can be downloaded for Android or Apple devices. You can use the app to check account balances and positions, monitor alerts and make trades on the go. 
All of these account management options are free to use. So you can experiment with each of them to figure out which works best for you. 
Research and Investing Tools
Zacks Trade is a standout for its research and investing tools. When you create a Zacks Trade account, you get access to more than 20 free research subscriptions. 
Some of the companies Zacks Trade uses for research include:
Morningstar
Seeking Alpha
Thomson Reuters
The Motley Fool
You can access additional subscriptions to research tools for a fee. And if you have questions, you can always reach out to the Zacks Trade team of experts. 
Expert help is available by phone or live chat, which is convenient when you need to get answers on the fly. You can also email questions to customer support if necessary. 
Should You Invest With Zacks Trade?
This Zacks Trade review is meant to highlight what's good about this online brokerage and who it may be a good fit for. 
Whether you should invest with Zacks Trade may depend on how comfortable you are with DIY investing. Zacks gives you all the tools you need to start trading but if you're a beginner, that may be a little overwhelming. 
On the other hand:
Zacks Trade could be just what you're looking for if you're an experienced active trader.
One thing to keep in mind with that is the pricing structure. If you're looking for completely commission-free trades, you'll have to check out another online brokerage. 
Overall, there's a lot to like about Zacks Trade, especially if you're a hands-on trader. As you compare online brokerages, remember to check out the range of investment options first, then compare that to the fees and overall user experience.