10 Smart Holiday Shopping Tips for This Season
Use these holiday shopping tips to save money whether you're buying during the Thanksgiving and Black Friday spree or picking up gifts for Christmas.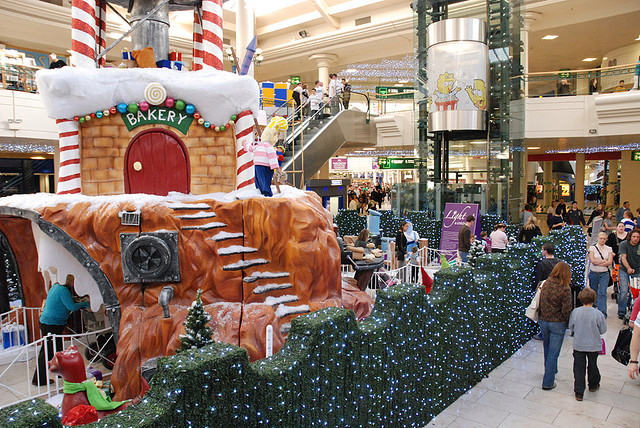 Regardless of each person's individual spending threshold, each and every holiday shopper hopes to get their loved ones the perfect gifts.
After all, seeing those happy faces makes spending those hard-earned dollars completely worth it.
But wouldn't it be a great holiday gift to yourself if you could induce those smiles at an amazing value?
The secret is that there are savvy shoppers who arm themselves every year to battle the crowds and get their gifts at prices so low, it's practically stealing.
If you want to know the techniques the gurus use, read our holiday shopping tips to save money, time, and get exactly what you want this season at a great price.
1. Make a list and a spending plan
Before you get swept up in the chaos of the mall, take a moment at home to contemplate who's on your list this year and which gifts you plan on getting them.
Be sure to include every person you want to buy for, including teachers, coworkers, and neighbors.
By having a list of all the presents you need to pick up, you'll be able to resist the holiday hustle and keep focused on the exact gifts you've budgeted for.
If possible, create a dollar amount for each person, and keep your eyes peeled for bargains at the mall that offer "buy two get the third free" or "buy one get one half off" deals for the people on your list who are more easy to shop for.
By drawing up a list and a spending plan, you're keeping yourself accountable, which is crucial to making sure you don't overspend.
2. Online shop through cash back portals
There are so many cash back sites to choose from today that it makes no sense to online shop without getting a percentage of your money back!
There are popular sites like Ebates, which give consumers cash back at thousands of online stores.
How they work:
The way these sites are able to pay consumers is through the sales commissions they receive each time a shopper heads to a store, through the site.
They share these commissions with their customers, hence giving them cash back.
A handy way of sorting through all these cash back sites is by using this cash back website, which allows you to enter any store you're interested in buying from, and compares all of the sites offering cash back for that store.
There are also online shopping portals that banks provide to their customers, through which they can shop and receive double or triple the points they would have by shopping traditionally (check your credit card account page for a link to their portal).
3. Timing is everything
If possible, shop the evening before a sale is going to happen.
Many retailers program the registers for the sale the night before, so if you shop early, the sale may come up in the register, even if the sale isn't advertised to begin until the next day.
4. Know the return and exchange policies
For holiday shopping, it's a must that retailers have good return and exchange policies, because you never know if a gift will need to be changed or returned.
Many policies vary, but some stores have special holiday policies, such as Target, which states that anything bought in November and December, before Dec. 25 will have an extended window of time.
For other flexible retailers, see our article on retailers with the most incredibly lenient policies.
5. Use holiday shopping apps
There are so many apps that can greatly help you this holiday season, and best of all, most of them are free.
One app, Slice, acts as your personal online shopping tracker and operations center and allows you to view shipments, access receipts, see if any of your orders are being recalled, and more.
Another app, Gift Plan, allows you to set a budget for each person on your list, and keeps track of your spending so you can be alerted when you're in danger of overspending!
A third app, Black Friday, allows you to manage the overload of Black Friday deals, with yet another app, SnapTell, showing you every related product to an item you scan, making it perfectly easy for you to buy a "How I Met Your Mother" lover a plethora of related items to their favorite show.
6. Comparison shop
Shopping around for the best price is a must if you want the pleasure of scoring an awesome gift at an insanely cheap cost.
7. When in doubt, buy gift cards
If there are people on your gift list whose taste you don't know especially well, buying gift cards or prepaid cards are a great way to go.
This way, you're giving them the freedom to put that money towards something they pick themselves.
8. Save where you can on Cyber Monday
Many stores offer Cyber Monday deals, but not all of them advertise for their sales early on.
Shopping on Black Friday prematurely only to find an equal or better deal once Cyber Monday comes around (without the hassle of battling the crowds) may result in buyer's remorse!
Search online for Cyber Monday deals, and if you're unsure of whether your favorite store will have one or not, call and ask by phone, or walk into the store to talk to an associate.
9. Consider which currency you should use
Some experts advise holiday shoppers to use cash to reinforce spending limits, however, using credit cards means racking up valuable points, miles or cash back.
One way smartphone users can rack up points without having to use their credit cards is by downloading an app called ShopKick, which rewards shoppers for merely walking into their favorite stores, which rack up as "kicks," which are points that give users cash back.
Individuals can get even more kicks if they link their Visa or MasterCard to the app and scan barcodes on featured products and for purchasing featured products.
10. Shop on this day for free shipping
Free shipping is a big sell for the holiday shopping season as shipping costs can add up.