How Much Do You Need to Save for Retirement?
Learn about the different ways that you can approach retirement savings, whether it is a specific amount, lifestyle, or income stream that is the end-goal.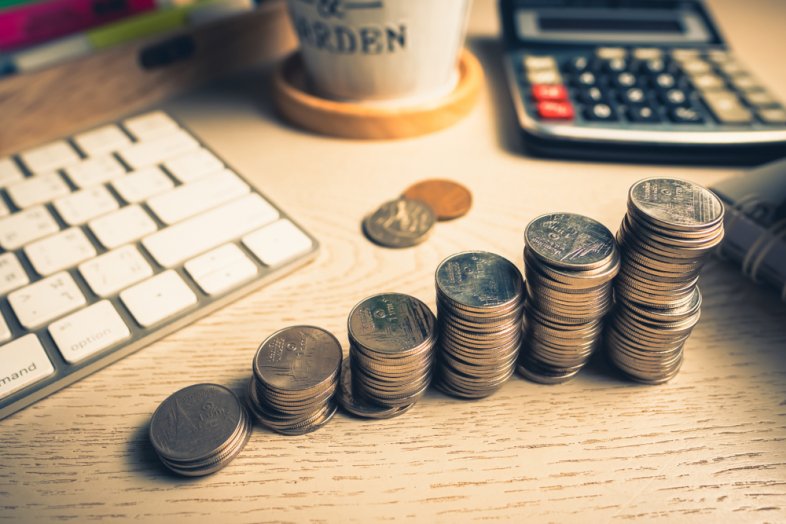 Retirement is a lingering financial goal that many people have on their minds.
The big question asked all the time:
"How much do I need to save before I retire?"
The answer is always tricky because each person's idea of retirement is different. The amount needed in retirement will vary based on numerous factors, including intended lifestyle and health issues.
The truth is:
You can come up with a number, but your situation can change despite all the proper planning that you've done. 
Nevertheless, it's still a good idea to have a number in mind. If it's not a number, there should be some sort of personal definition of retirement -- so that you know how to save for it.
To see how other people are approaching retirement, we asked personal finance bloggers to answer the big retirement question. 
Overall, these were the three major philosophies to retirement savings:
1. Have a Number in Mind (to Begin With)
For the longest time, the American dream was to become a "millionaire." 
However, retiring with $1 million in the bank actually may not be enough, especially when you consider inflation.
You'll probably be more ambitious, but the exact number varies.
Still:
Many people come up with a target retirement amount because it simplifies the goal. 
A common method of determining this number is to estimate your expected expenses based on your desired post-retirement lifestyle and life expectancy.
Others may just pick a number to start and tweak it along the way...
Casey Rumsey (TheFundFamily.com)
"I'm not totally sure about what number I need just yet. At this point, I would like to get to $1 million and see how I feel.
Right now, I'm focused more on getting out of the rat race (more passive income than my expenses)."
About: We started our blog in 2018 wanting to help other's with their finances and inspire them to travel more.
Cody Wheeler
"I have an exact number, but I'm so young right now, this will probably change.
A couple million will likely be good for me, and that's being conservative.
Without getting into specifics, that'll give me enough to draw an $80,000 annual living expense at 4%, and never run out of money, even if social security never kicks in.
The ideal goal here is to continue to build wealth into retirement, take care of my family, and long-term expenses of my own, and still have a large sum of money to pass down to my heirs."
About: Cody Wheeler is a financial blogger at AcademySuccess.com and runs a small company building websites at LouisvilleWebNerds.com.
Amy Blacklock
"My husband and I are gunning for a number a bit higher than $1 million.
I believe less could potentially be adequate if wants are few, expenses are controlled, and the golden years go smoothly.
But to fulfill some personal goals or dreams, and be prepared to handle some bumps in the road during retirement I think having more than $1M is a good idea."
Amy Blacklock is the co-founder of the websites Women Who Money and Women's Money Talk, and the founder and blogger behind Life Zemplified. She's previously owned two businesses and held positions in accounting, human resources, and project management within the automotive industry. 
C. Osvaldo Gomez
"I have calculated that I will need about $4 million to retire comfortably with my spouse to support.
I used a methodology which I wrote about on my blog. Keep in mind that my retirement isn't until 2035."
Author, blogger, and teacher residing in So. Cal. Known as Teacher Homie G.
Javi
"I think $2 million will be comfortable, but I would like to reach $5 million for legacy purposes."
Javi is a personal finance blogger at dreamermoney.com. After paying off student loans, he dedicated Dreamer money.com to help other immigrants and New Americans pay off debt, invest and save more money to live out their dreams.
2. Just Save as Much as Possible
Because it can be difficult to determine a strict number for your retirement savings goal, it may simply be easier to just save as much as possible.
By overpreparing for retirement, you might find that you're actually saving more than you need
Every Buck Counts
"As much as I can, I guess! It is a common perception that more money I save for retirement, more secure my future is.
However, sitting over a stack of notes and waiting for to hang up my boots doesn't sound like the best of ideas.
So my comfortable retirement would probably be one where I get a post-retirement job, pay off a part of my kids' student debt and die in peace—ultimate salvation."
EveryBuckCounts is a one-stop shop to problems related to your wallet. At EBC, you will find guides and manuals on avoiding debt, earning extra bucks, getting best returns on your savings and investment, earning rewards on credit card payments and whatnots.
Lauren Bowling
"For me and my audience, retirement is always the last priority after debt and getting into a home and financially supporting a family.
I don't think (or write) about it too much about retirement honestly, other than recommending to always get the 401k match and set aside 10% of salary for retirement."
Lauren Bowling is the blogger behind popular personal finance site Financial Best Life.com.
Todd Kunsman
"The number depends on how you want to live, some people need a lot more than others.
I also do not have a direct number yet other than aggressively saving and investing currently, which I plan on starting to evaluate shortly."
Founder of Invested Wallet and featured in Time, Business Insider, CNBC & HuffPost. Self-educated on personal finance and investing. He's passionate about financial freedom, investing, side hustles, and adventuring in his spare time.
3. Achieve a State of Financial Independence
David Pere
"I would like to achieve $5,000 per month in passive income.
My strategy is to achieve this mainly through real estate investing.
I will need to own 40-50 rental units in order to achieve this goal and I currently own 13 of those units.
I also invest 22% (17% plus 5% employer match) of my salary into our Thrift Savings Plan (401k) to set aside for the long haul."
David is an active duty Marine, who devotes his free time to teaching personal finance and real estate investing for service members, and the working class!
Jason
"I am not actually looking to retire the traditional way.
I am striving more towards financial independence because once I achieve that I intend to keep working but then I will have the freedom to work on the things that I want because my passive income will cover my everyday expenses."
Jason is a member of the working class who makes a modest living but continues to learn about finance and new ways to create passive income streams to continue growing in this beautiful journey that we all call life.
Conclusion
As you can see, there are many different approaches to saving for retirement -- there's no right or wrong way.
All that matters is: 
You're thinking about it and you're making the effort to fund retirement accounts for a more comfortable financial future.