Are Robo-Advisors the Best Way to Invest?
If you're new to investing, robo-advisors like Betterment can be helpful. Here's how you can decide if robo-advisors are the best way for you to invest.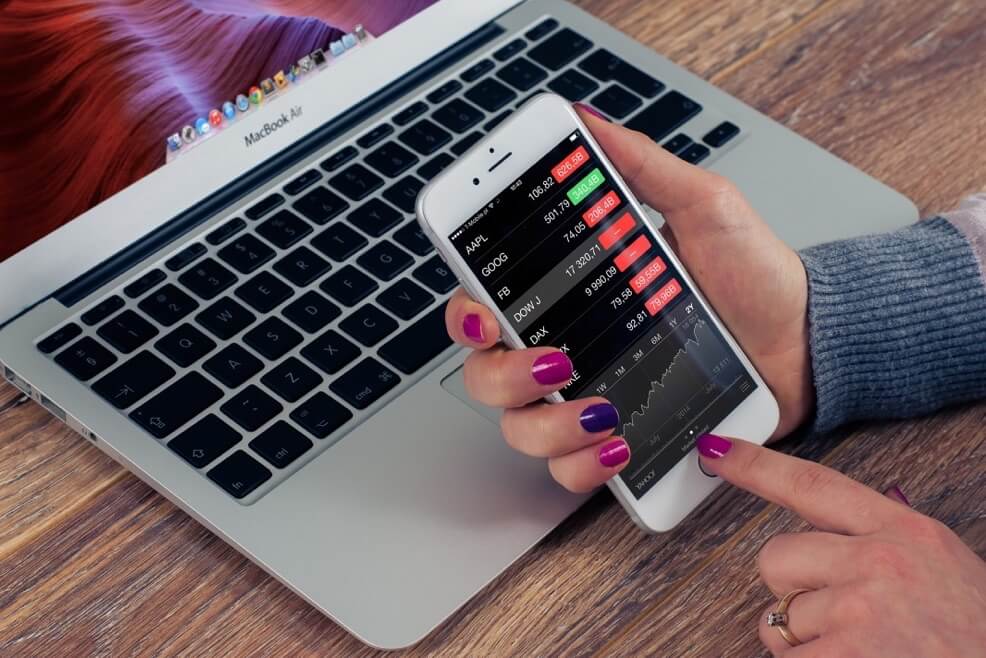 The first rule in securing a comfortable financial future is to make money. The first rule in making money is to spend it. The best way to make money by spending is to invest. The best time to start investing is right now.
But despite this common knowledge, many young professionals remain reluctant to start investing. As a generation that came of age during the 2008 financial crisis, it's not surprising that they've learned to be distrustful of the stock market and generally disinterested in a traditional financial worldview.
But while these are understandable concerns, this fact remains the same: investing is the key to a wealthier future. You'd be hard-pressed to find anyone in the higher income brackets who doesn't invest. Investing is the cornerstone on top of which stable finances are built.
Thankfully, the investing world is adapting to accommodate this new breed of potential investor. Robo-advisor apps are cropping up to help make the process simpler, more efficient, and generally less scary. But how do you know which app to use?
That all depends on the kind of person you are and the kind of investor you want to be. Read on for a roundup of some of the best options, and to start your investing journey off on the right foot.
Top Apps to Help You Invest
Wealthfront
Wealthfront is part of a recent crop of robo-advisors developed to make investing as easy as ordering an Uber. Robo-advisors choose a range of funds based on your answers to a questionnaire. They set up accounts with low-fee funds that have a proven track record and even work to minimize how much you may owe in taxes from your investments.
Wealthfront's app does the work for you. It re-balances your contributions amongst various funds and diversifies your portfolio. It also takes the decision making out of investing. This is perfect for anyone who wants to start investing but may feel intimidated by the task.
To get started with Wealthfront, you can deposit as little as $500. An easy way to do this is to transfer any existing retirement accounts you have to your Wealthfront account. Think a 401(k) from your current or former employer - or an IRA that you or a loved one may have set up for you.
What about fees? Nothing is free, after all. Here's a breakdown of what Wealthfront charges:
.12% for accounts $10,000 and less
.27% for accounts between $10,001 and $25,000
.35% for accounts between $25,001 and $100,000.
Many robo-advisors charge higher fees than this for small accounts. Wealthfront, however, provides greater benefits to those who invest more and low fees for those just starting out.
These fees aren't just lower than other robo-advisors' fees, they're much lower than traditional brokerages. Some traditional brokerages charge upwards of 1% - and for funds that don't necessarily perform better.
If you're new to investing, it's important to learn about the downfalls of high fees on your investment accounts. The fee structure should be an important factor when choosing an app or fund - as this is money that will cut your earnings down.
Betterment
Betterment is a popular name in the robo-advisor market. It's an app designed for people who want to grow their money but don't have the time to decipher the jargon spouted out by traditional investment firms.
Millennial business coach and author "Make Money Your Honey" Amanda Abella is a huge Betterment fan. Finding herself frustrated with traditional options, Abella turned to Betterment for its simplicity:
"My favorite part is it helps me invest whatever extra money I have, even if it's just $20," she said. "It was pretty much impossible for me to do that previously."
One of her favorite features is Betterment's easy rollover function. If you already have an IRA or 401k and want to transfer your money into a Betterment account, all you have to do is provide your account number. Then they'll send you a form with simple instructions on how to roll over your account. Abella says her money was in her Betterment account within two weeks.
Betterment, like Wealthfront and other robo-advisors, charges low fees:
.35% for accounts with $100 or more deposited every month
.25% for accounts between $10,000 and $100,000
.15% for accounts with more than $100,000
Betterment doesn't just stop at investing your money for less, it also offers a retirement guide helping you to understand how much to put away each month. Another great feature for someone who's just getting started, and one that Abella herself found guidance from.
RobinHood
So what if you want to try your hand at trading stocks? That's where RobinHood comes in. An app for the tech-loving trader, RobinHood saves its users hundreds of dollars in the trading fees big firms charge.
Large companies charge almost $10 per stock trade, but customers can purchase stock from RobinHood with zero fees. Thus, this app has democratized the stock industry. Now anyone can invest, even if they don't have much to start with.
If, however, you're looking for guidance on your investments, RobinHood won't be the way to go for you. It doesn't tell you where to invest based on your personal preferences. This makes the app less suitable for the less sophisticated investor.
Acorns
If you want to invest but don't have much wiggle room in your budget to do so, Acorns can help. Acorns rounds up your purchases and puts that difference into an investment account for you.
With Acorns, you can link your bank or credit card to automate this process. You can link up as many or as few bank and credit card accounts as you want and choose which funds and stocks you want your change invested in.
As for fees, Acorns keeps it simple:
$1 a month until...
you have more than $5,000 invested with the app, after which your fee is .25%
Couple Money blogger Elle Martinez said she recommends Acorns to people who want to get started with investing but feel like they don't have much to contribute.
"It's not enough to fuel retirement, but it can be a boost for those who feel they have no money to invest and would otherwise wait until they had more income to get started," she said.
Acorns can also decide where your money goes if you want it to. If you sign up, you'll be asked a series of questions about your investing goals. You'll then be able to choose between a mixture of ETFs (exchange traded funds). These funds are popular for long-term, more stable investments that can be automated.
If you want a more hands-on approach to your investing, you can do that too, as Acorns enables you to choose your own stocks and bonds. This also gives you the power to support companies that line up with your values or that you believe will perform well in the market.
Stash
If choosing which companies you invest in is a high priority, Stash could be the app for you. While the app will give you suggestions based on the level of risk you're comfortable with, you can still pick the companies you want to invest in.
Stash's priority is to enable you to invest based on your goals and beliefs - and to make it easy for you to do so. Plus, you can start small - you only need $5 to get started.
As for fees, Stash keeps it simple the same way Acorns does:
$1 a month until...
you have more than $5,000 invested with the app, after which your fee is .25%
Heavily focused on personalization, Stash is the app that can help you create a portfolio you believe in.
What to Watch Out For
Any of these apps are great for the beginning investor, but there may come a time when you'll want to upgrade to working with a financial planner.
Certified Financial Planner Chris Teofilak of Index Fund Wealth Group explains why:
"Humans are wired to make changes when they are not getting the results they assume should be happening, which is completely the opposite of what one should be doing in a diversified, low-cost index fund portfolio," Teofilak said.
"Behavioral coaching by a Certified Financial Planner gives a client honest perspective about their investments so they can make sense of short-term market volatility and feel more comfortable about sticking to their financial and investment plan."
While apps hit the mark in a lot of ways, the one aspect they've yet to solve for is behavioral coaching. And since the stock market swings every single day, this type of coaching is important.
Even the most seasoned of investors can struggle with worry when the stock market dips. The trick is to stay calm and to not cash out your investments. This is no easy task when the media adds to the panic and no on is there to reassure you that the markets will rebound.
Teofilak has seen this a lot in his experience. He's had multiple clients come to him because they felt that robo-advisors lacked the depth they could get from a financial planner. Still, working with a financial advisor isn't always an option for the beginning investor. This is partially because of the cost and partially because of the fact that many investors require a larger portfolio to work with.
No matter what you do, whether you choose to start with a robo-advisor or a financial planner or both, the most important thing is simply that you get started. Investing isn't just about growing your money, after all - it's about making sure your savings outpaces inflation (which will eventually shrink your money). And, even if you don't have as much as you'd like to get started with, starting sooner will always benefit you more in the long run.